Superhero Bits: A Big Mephisto Rumor For The MCU, The Zatanna Movie Is Probably Dead & More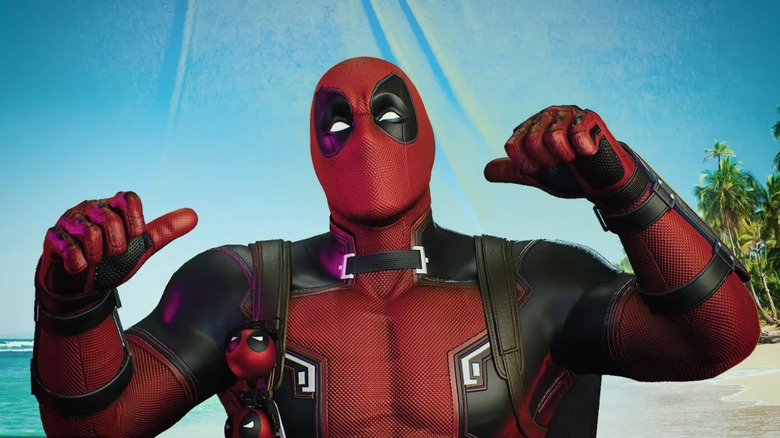 Marvel
(Superhero Bits is a collection of stories, updates, and videos about anything and everything inspired by the comics of Marvel, DC, and more. For comic book movies, TV shows, merchandise, events, and whatever catches our eye, this is the place to find anything that falls through the cracks.)
In this edition of Superhero Bits:
A big fat Mephisto rumor has surfaced.
J.J. Abrams' "Zatanna" movie has been axed.
"Marvel's Spider-Man 2" video game is on track for 2023.
Storyboards for the "She-Hulk" finale.
Fear not, as Marvel's Spider-Man 2 is still set to arrive in 2023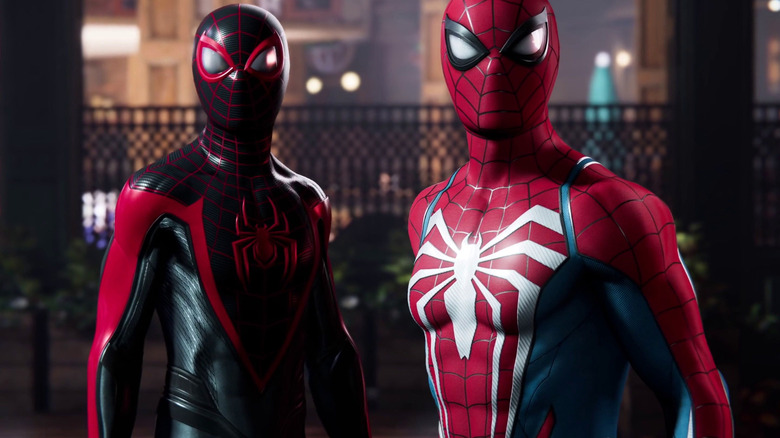 Insomniac Games
It's been a good year for gamers who happen to like Spider-Man, as "Marvel's Spider-Man" finally made its way to PC (and Steam Deck), with "Marvel's Spider-Man: Miles Morales" arriving soon as well. And those looking forward to "Spider-Man 2" have no reason to fear, as Insomniac Games has confirmed that the game is still on track for a 2023 release. Responding to a concerned fan on Twitter, the company said the following:
"We're making good progress and it's still slated for 2023. Showing games takes time, effort, resources, and coordination."
So there we have it. Next year, more Spider-Man coming to a PlayStation (and maybe PC?) near you.
Batman is now in Minecraft
"Minecraft" is and has been one of the most popular video games around for quite some time now. It was really only a matter of time before the DC universe came calling for a crossover event – and that time is now! As we can see, Batman has invaded the world of "Minecraft" and that allows players an entirely new experience, with the trailer offering an overview of what to expect from the game. Those interested can get in on the action now via their gaming platform of choice.
She-Hulk considered bringing back Edward Norton's Hulk in the finale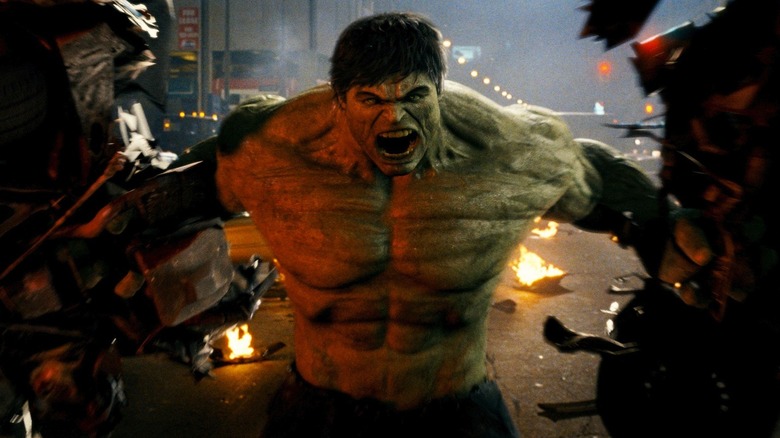 Marvel Studios
Director Kat Coiro revealed that the idea of bringing Edward Norton's Hulk back to the MCU for "She-Hulk: Attorney at Law" was at least entertained. In an interview with The Direct, Coiro discussed the finale and the fact that Hulk and Abomination reunited for the first time since "The Incredible Hulk," which is why the idea of bringing Norton back was on the table.
"There was a lot of talk about the fact that the last time they were together a different actor was playing the Hulk. And Mark [Ruffalo] made quite a few jokes about that. And we did entertain the idea of swapping Mark out for Edward Norton. But that did not come to pass."
Whether or not Norton would have been open to it is another question entirely but the fourth-wall-breaking nature of "She-Hulk" would have certainly made this possible. Alas, Mark Ruffalo remains our undisputed Bruce Banner since 2012.
Documentary Selling Superman launches its Kickstarter
What would happen if you inherited a comic book collection worth untold millions, with the holy grail of all comic books in that collection? That is the story that the documentary "Selling Superman" aims to tell, and that documentary has now launched a Kickstarter campaign to see it come to fruition. As for the story...
A hidden comic collection of over 300,000 books was kept a family secret for 40 years. Darren's father Dale was an obsessive genius. His obsession — the comic collection — was fueled by his Asperger's (ASD), and it progressively overtook the home, put strain on his marriage, and it continues to bruise his family, even after his passing. Darren is now left with the collection, which includes the prized possession of his father: SUPERMAN #1 (7.0). Valued at over $3.5 million, it is one of the most valuable comic books of all time.
The project has a goal of $125,000 and those who are interested in learning more, watching the trailer, or backing it can do so by clicking here.
Black Panther: Wakanda Forever is (delicately) compared to The Godfather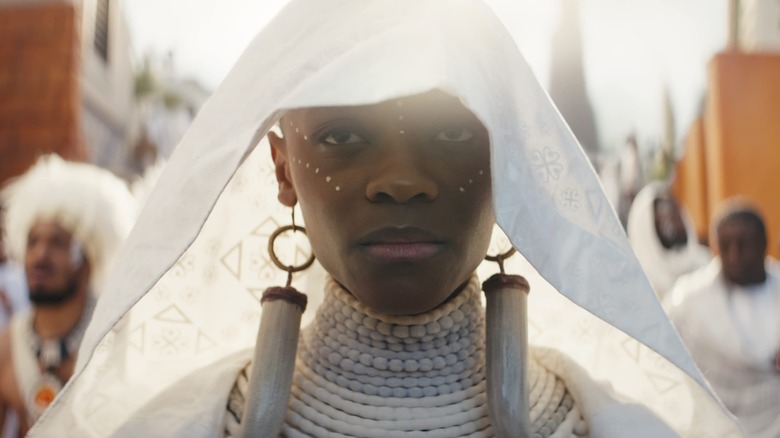 Marvel Studios
Marvel Studios VP of Production & Development Nate Moore has made a pretty bold comparison, likening "Black Panther: Wakanda Forever" to "The Godfather," one of the greatest movies ever made. Speaking to Total Film (via The Direct), Moore stepped into those waters, admittedly, a bit hesitant, and did so focusing on some story points, rather than the overall quality of the film.
"This sounds crazy but I'm going to say it. There's a little bit of a mob movie to this. There's a little bit of... The Godfather... sounds like I'm being insane, but... There's that feeling of families of war. Because this movie is very much about Wakanda finding an equal to itself, and Namor's world of Talocan."
There's a little more to Moore's comments but, even with the trepidation, that's a bold statement. We'll see how true it is on November 11.
F.R.I.D.A.Y. voice actress Kerry Condon would like to pull a Vision in the MCU
Kerry Condon recently spoke with the folks at Variety (above), who MCU fans will know as the voice of F.R.I.D.A.Y., the AI system that replaced J.A.R.V.I.S. once Vision came to be. But would Condon be open to actually appearing on screen if she could somehow pull a Vision, as it were? "Yeah, of course," she said. "I think people can sort of limit themselves. I think it's a little bit stupid because it's great fun doing those things." Your move, Kevin Feige.
J.J. Abrams' Zatanna movie is dead at HBO Max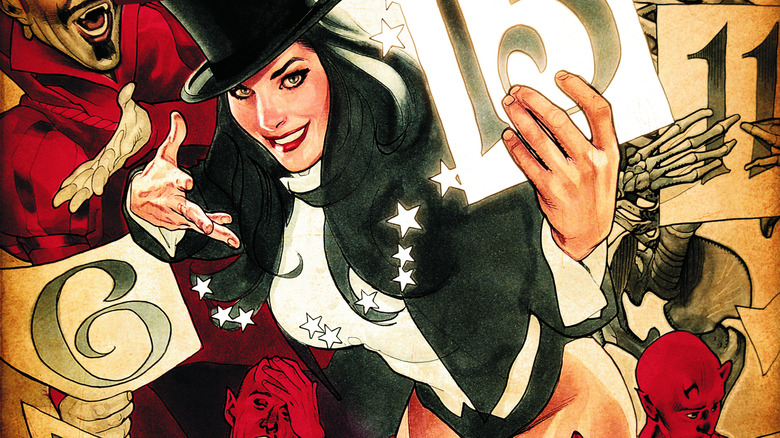 DC Comics
The Hollywood Reporter recently dropped a bombshell report about DC containing information on a slew of projects in development, including a potential "Man of Steel" sequel. But buried in the report was a bit of an update on one of J.J. Abrams' DC projects that had been in development, a "Zatanna" movie. Emerald Fennell ("Promising Young Woman") had been attached to write the film but, much like Abrams' "Constantine" show, this one is not moving forward at HBO Max. But the report does note that it may be shopped around elsewhere, so it may not be totally dead in the water. Still, this doesn't feel like a good sign.
Wait, is Sacha Baron Cohen playing Mephisto in the MCU?!
What's the time? It's rumor time! And it's a big one. The folks at Deadline are reporting that they've heard that none other than "Borat" star Sacha Baron Cohen is joining the "Ironheart" series for Disney+. What's more, they're hearing he'd be playing none other than Mephisto, something the folks at CBR had some fun with. But this would be a seriously big deal, as Mephisto is a huge villain in the Marvel Comics universe, and various fan theories that kicked up when "WandaVision" was airing have made him the subject of much discussion over the past couple of years. So having a guy like Cohen play him no less would make this a huge deal. We'll see what comes of it but brace for some potential craziness, Marvel fans.
Deadpool wants to be in the Midnight Suns video game, please
Lastly, we've got a fun one here connected to the upcoming "Marvel's Midnight Suns" video game, which is hitting shelves in December. The above video sees Deadpool lobbying to be included in the game, joining the likes of Wolverine, Blade, and Venom, amongst many others. The Merc With a Mouth even presents fans who wish to see this happen with the hashtag #DeadpoolSuns to use so that your voice can be heard. Whether or not this is to be taken seriously is anyone's guess though.