Andor Is The Best Live-Action Star Wars Show, So Why The Heck Aren't People Watching?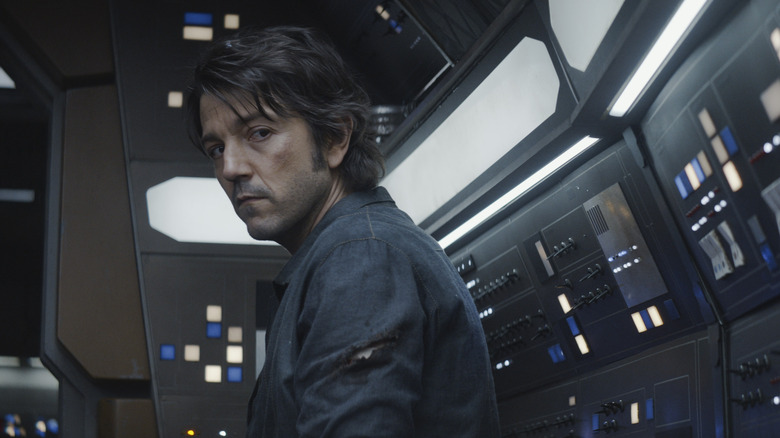 Lucasfilm
Update: New reporting has clarified that while "Andor" doesn't have the viewership of other "Star Wars" shows, it's not quite as extreme as initially suggested. We have updated this article accordingly. 
Last month, "Andor" launched on Disney+ with a hearty three-episode premiere. Despite being yet another "Star Wars" streaming series and a spin-off of "Rogue One: A Star Wars Story," "Andor" set its goals high, positioning itself as the greatest departure from the franchise yet. Week by week, the show has been surely fulfilling those promises, painting a mature and morally complex shade of the "Star Wars" galaxy.
"Andor" addresses almost every critique of modern "Star Wars" content; the stakes are more personal, there's a clear three-episode arc structure to the larger season, and the narrative is largely free of the typical galactic clichés and cameos. Critics and diehard fans alike have been praising the show for its immersive level of detail and restraint. Even those who claimed they were ready to take a break from the "Star Wars" universe have found themselves pulled back in by what creator Tony Gilroy (best known for directing "Michael Clayton" and writing several Jason Bourne movies) has accomplished. This is literally a "Star Wars" series unlike anything we have seen before, and a breath of fresh air.
So, why is "Andor" currently pulling the lowest engagement for a "Star Wars" live action series yet?
Have we reached an era of Star Wars fatigue?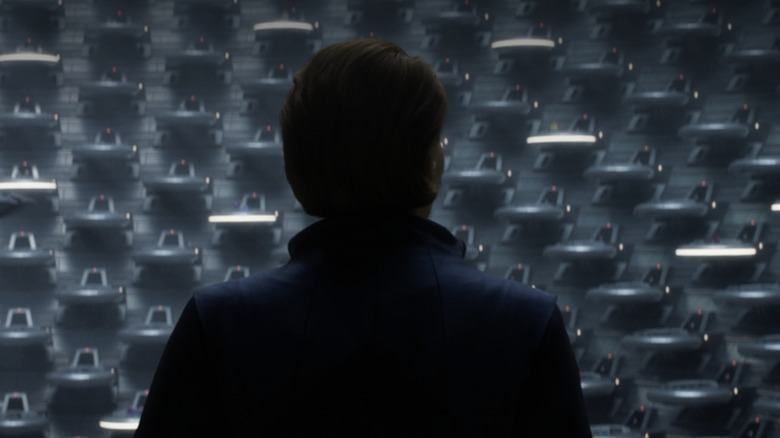 Lucasfilm
According to a new report from Parrot Analytics, "Andor" is behind in viewer demand than all of its "Star Wars" Disney+ predecessors so far (although not as far behind as initially reported). In the streaming era, measuring the scope of viewership is a bit trickier than just a direct number of viewers on network TV, as there are a lot more variables. Actual viewers demographics and streaming numbers are often only released at the service's discretion, so exactly how many people are watching "Andor" is completely ambiguous for now.
Through the metric of "demand," which takes online engagement and discussion into account, it's falling behind "Obi-Wan Kenobi," which also failed to make a long-term impression before "Andor." Industry jargon aside, basically, "Andor" is struggling to make a greater impact outside of its own niche, and for a show that seemingly caters to a lot of the general public's wishes for the "Star Wars" brand, that's quite an odd phenomenon.
There are, however, plenty of factors that could have led to "Andor" not making a big enough impression. As the fourth "Star Wars" live-action series on Disney+, "Andor" unfortunately is in an awkward position. While generally liked, "The Mandalorian," "The Book of Boba Fett," and "Obi-Wan Kenobi" all have had similar shortcomings — from their over-dependence on cameos and legacy characters, as well as repetitive visuals and stories. It's quite possible, especially in a post-"The Rise of Skywalker" world, that we've encountered an era of "Star Wars" fatigue. If you were disappointed by a previous "Star Wars" show multiple times, it becomes hard to vouch for a fourth attempt.
Andor has had tough, quality genre TV competition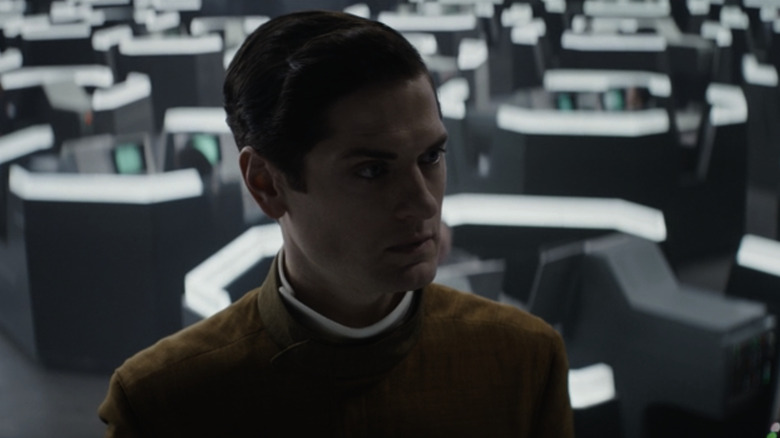 Lucasfilm
If disillusionment in the "Star Wars" brand isn't a factor, there's also the fact that there is much more genre show competition now than before, when "The Mandalorian" was airing its humble first season. HBO's "House of the Dragon" and Amazon Prime's "The Rings of Power" have been powering through on their respective streaming services. While fantasy is not an exact substitute for sci-fi, these shows are similar to "Andor" in that they are more adult-oriented shows that feature dense lore and broad universes.
Even on Disney+ alone, "Andor" has been sharing the mid-week spotlight with "She-Hulk: Attorney at Law," which is similarly on the lower end of viewership of the Marvel Cinematic Universe, but has had the benefit of week-to-week engagement. With "Andor" releasing on Wednesdays and "She-Hulk" on Thursdays, it's been quite usual for "She-Hulk" and its many cameos and surprises to take over the conversation until the end of the week.
We love "Andor" and its patient, deliberate tone. It lets its characters breathe, and it shows us a great amount of daily existence in the "Star Wars" universe. However, it's not hard to see why its three-episode act structure makes the show harder to discuss on a week-to-week basis. Last week's "Eye of Aldhani" scene was a stunner, but conveying what was so special about it to someone not following along is a challenge in itself.
We're halfway through "Andor" and a lot of its competitors are starting to wrap up their respective seasons, so hopefully, audiences can catch up before the show reaches its climactic last act. This is the show we've been looking for, and while a second season has already been greenlit, it would be a shame for something this good to serve as a warning rather than a guiding light.