Reservation Dogs Season 3 Could Feature More One-Off Origin Episodes Of Familiar Characters [Exclusive]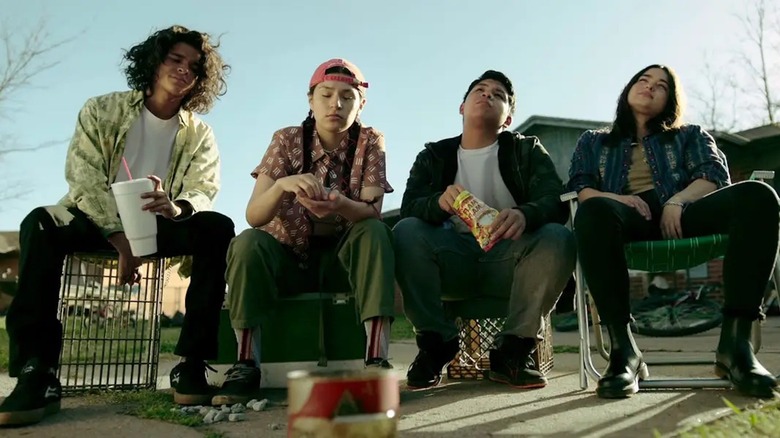 Hulu
When "Reservation Dogs" debuted under FX's banner on Hulu in 2021, fans couldn't say enough good things about this hilarious and emotional coming-of-age story from co-creators Sterlin Harjo and Taika Waititi. Viewers were ready to jump in the car with Elora (Devery Jacobs), Bear (D'Pharaoh Woon-A-Tai), Willie Jack (Paulina Alexis), and Cheese (Lane Factor) as they planned to leave their Native American community in Oklahoma in favor of a new life in California.
As the show progressed through its first and second season, it became about more than these four teenagers. The scope expanded to include the eccentric yet well-meaning people around them like Officer Big and Uncle Brownie. But at the same time, the second season was sure to focus more on all of these characters as individuals to build a much richer world for them to inhabit. The season 2 episodes that put the aunties and Big in the spotlight stood out as particularly excellent.
And according to writer and director Tazbah Chavez, these types of "one-off" episodes aren't going anywhere any time soon in season 3.
Can't be tamed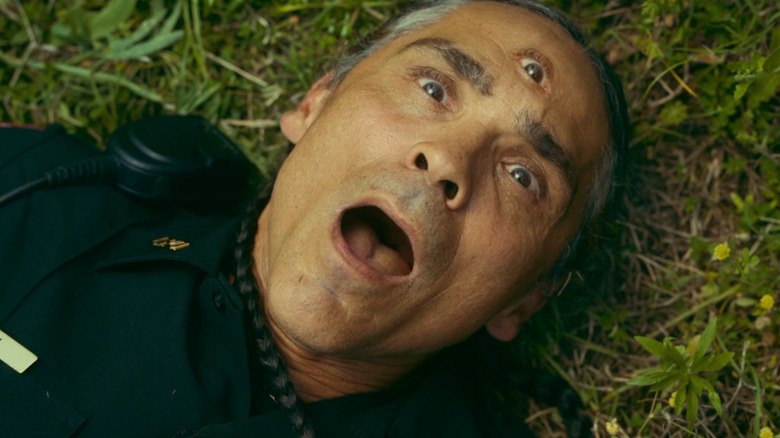 Hulu
While speaking to /Film's Jack Giroux about the upcoming third season of "Reservation Dogs," Chavez shared that the writers' room feels like they've earned the audience's trust enough to go wherever they want with the story at this point. While they're likely to mainly follow the main cast, it sounds like more characters from around the community could be featured in "Reservation Dogs" season 3. She explains:
"For me, we're at a place in season 3 where there's a lot of freedom now. People know the characters now, they're invested in the characters. We've been able to build them out more. And so, in season 3, that allows us freedom to go wherever. I think people will go with us there. I think that it gives an opportunity to tell origin stories of other characters, where maybe we haven't been able to get as deep into them. I don't think it would throw everybody off. ... I think we created enough curiosity around so many cool characters that we're at a place now that we could have a random episode about a character that wouldn't feel out of the blue."
With that in mind, I feel like Daniel would be a great subject for a one-off episode — although, the writers probably have bigger plans for his story and its effect on the Res Dogs. Mose and Mekko (real-life rappers Mike and Bone), the local rap duo and town gossips, also stand out as potential subjects since they're connected to so many people in the community. And just because he's a great actor, I hope the writers find some way to work Wes Studi's Bucky into season 3 somehow. Regardless of which characters get featured, it'll be great to see more "Reservation Dogs" in the future.