John Boyega Reveals How Attack The Block 2 Picks Up Moses' Story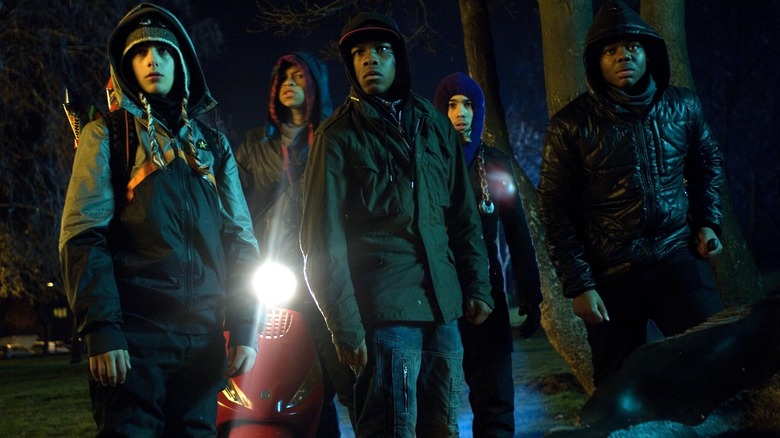 StudioCanal
Back in 2011, director Joe Cornish and then-unknown actor John Boyega teamed up for an underseen little gem known as "Attack the Block," a genre mashup that brought an extraterrestrial invasion into a grimy, London-set thriller tackling impressively complicated topics like race, housing, the drug crisis, and more. Though little-seen at first, the cult classic continued to gain steam (and admirers) over the years until calls for a sequel reached a fever pitch. Those calls were answered early last year when it was officially announced that Boyega, now an international star thanks to his charismatic turn in the "Star Wars" sequel trilogy, would return to reprise his role alongside Cornish, as well.
We've heard very little about the "Attack the Block" sequel since then, but the passion project clearly remains at the forefront of the actor's mind. Fresh off of his excellent supporting role in this year's "The Woman King," Boyega is now turning his attention to stepping back into the shoes of Moses, the character who was a terribly young (but unfortunately all-to-experienced) teen when last we saw him chopping up aliens with a samurai sword in "Attack the Block." By his own account, the sequel will look to take an equally as visceral look at social issues through a genre lens, one that may even be inspired by the rampant gentrification that has taken over London in the years since.
'A whole new take on that universe'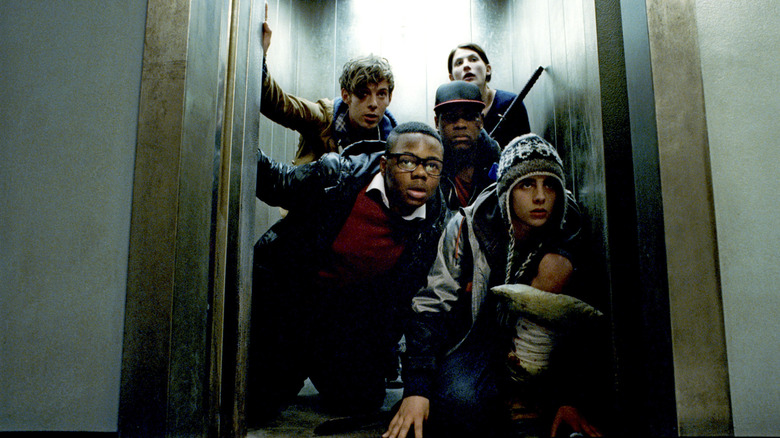 StudioCanal
Few know how much can change in a little over a decade better than John Boyega. The actor went from a complete unknown to the face of "Star Wars" upon being cast in 2015's "The Force Awakens," enduring vicious bigotry from a toxic fanbase and inspiring countless activists with his courageous speech during a Black Lives Matter protest in the years since. But for those who've been following along since the beginning, it all started for the actor with his incredible lead turn in "Attack the Block." Those looking for him to tap into those same instincts were overjoyed when it was announced that "Attack the Block 2" was finally set to become a reality, with Boyega on board to star and produce.
In a new profile with Deadline, the star opened up about a multitude of topics — not the least of which concerned his thoughts on the "Attack the Block" sequel. Though he doesn't give away many specifics, Boyega mentions how the sequel will ultimately revisit these characters and their world, which has radically changed in the interceding period of time. Between the London Riots, spurred on by a police shooting the same year that "Attack the Block" released, and widespread gentrification of the area, viewers may hardly even recognize the original setting anymore. According to Boyega:
"We go back and look at the locations where we shot the first movie [Southwark and Walworth in south London] — once dodgy areas — and we find that it's all gleaming, high-end apartments, and Starbucks. There's a whole world that we're about to explore here with a whole new take on that universe, building, and revisiting those characters."
Stay tuned to /Film for more updates on "Attack the Block 2."