Here's What Happened When I Tried Out Ted Lasso And Bumble's Bantr Live Experience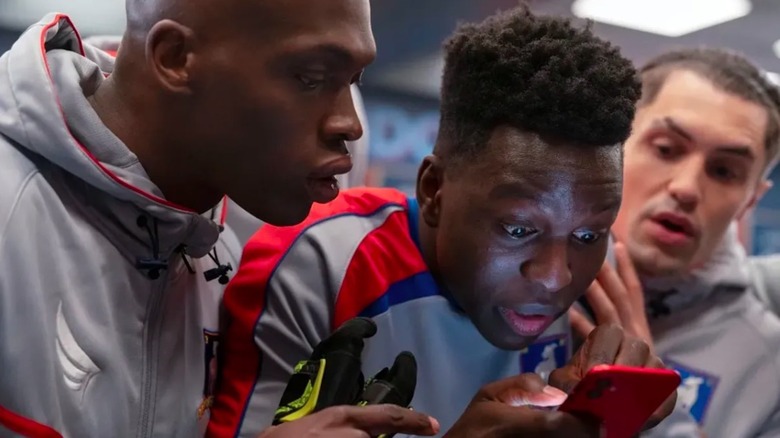 Apple TV+
I'm probably far from the only person to say this, but the dating scene can be a huge drag to navigate. You essentially need a Ph.D. to set up the ideal dating profile, there's a very high chance you'll get ghosted by someone you're interested in, and don't even get me started on the awkwardness of flirting in a Covid world. While I would love just to ignore all of this, I am also cursed with loneliness and the ever-persistent desire for domestic tranquility. My problem is that I would love to just skip to the domestic living part, but that is simply not possible. I, unfortunately, need to endure the horrors and tribulations of the dating scene to eventually get there.
This is precisely why I've decided to dust off my Bumble profile to participate in an event that may or may not change my entire life. Okay, maybe that's expecting a bit too much, but I have decided to take Bantr Live, a collaboration between Bumble and Apple TV+ to promote "Ted Lasso," for a test drive.
In order to protect both myself and those I communicate with, I won't be sharing any of the messages I receive through this experience. However, the event itself put both my perspective on dating and one somewhat controversial subplot in the comedy series' second season in a new light.
So, what exactly is Bantr Live?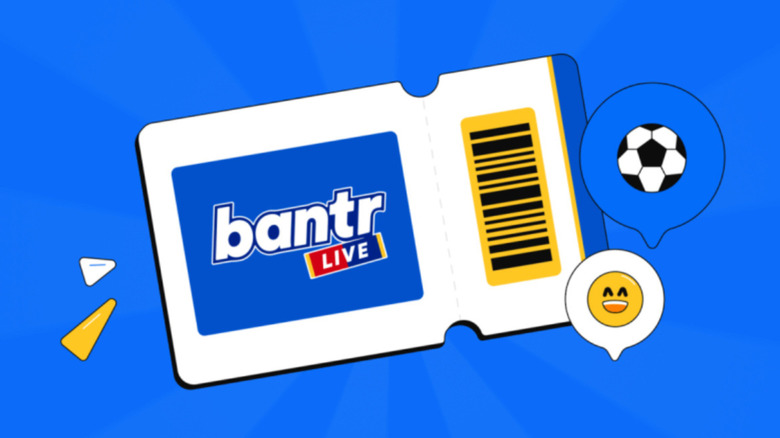 Bumble/Erin Brady
First things first, let me explain what Bantr Live actually is. Bantr is the big dating app in the world of "Ted Lasso," which AFC Richmond owner Rebecca (Hannah Waddingham) uses to find potential suitors. The appeal of the app is that users can interact with each other solely through messaging — profiles on the in-universe app do not have photos on them, meaning Rebecca has no idea until later in the second season that she has been talking to Richmond player Sam (Toheeb Jimoh) through the app.
Bumble users will be given the opportunity to either stick to the app's regular interface or join the Bantr Live experience when logging in. If they decide to participate in Bantr Live, they get randomly matched with another user, who they will talk to for three minutes. If they and this mysterious user get along, they can choose to have the conversation archived in their regular profile. It sounds like a good idea in theory, but what about actually participating in it?
The experience of Bantr Live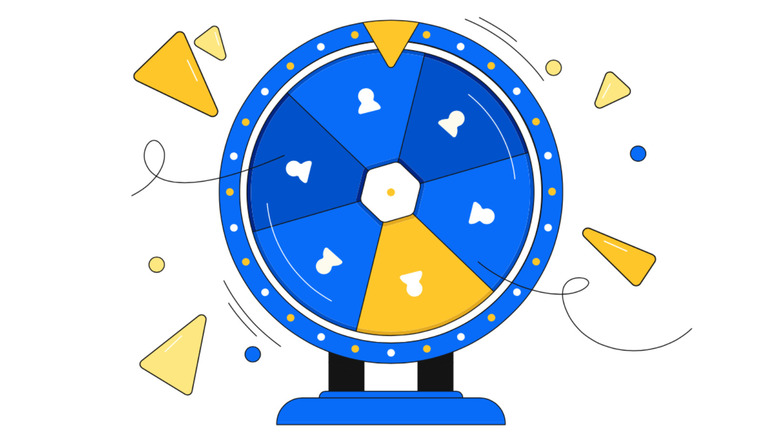 Bumble/Erin Brady
For starters, it took a little bit for me to actually get connected to the experience. That could be because of my location — I don't live in a huge city like New York or Los Angeles, so my options could've been a bit lower. It also could be because it was the first event of this scale being held on the app, but I did eventually get ahold of my first match.
Three minutes is not a lot of time to really get to talk with someone, and if I'm being honest, I'm not sure if I had any meaningful conversations throughout my playing time. Still, I can't lie and say that I didn't feel a bit of a rush every time I got paired with a new mystery match. When the screen changes to blue and I'm told that Bumble found me a new partner, I suddenly felt the pressure mount. What's this person going to be like? Will they start off with a pickup line or just a simple hello? What did they do today? I try to get these answers out in a short amount of time, but the time usually runs out before I have a chance to continue the conversation.
How Bantr Live recontextualizes Ted Lasso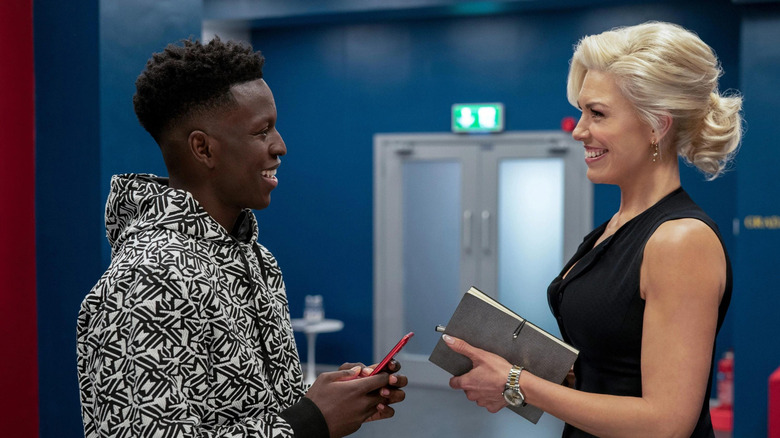 Apple TV+
Using Bantr also made me realize that its subplot in "Ted Lasso" isn't as far-fetched as it initially seemed. Even though the strict time limit prevented deeper conversation, knowing each other only through messages does allow you to get to know the other person from a totally unbiased perspective.
That appears to be exactly what happened between these two. Rebecca is charmed by the conversations she has had with her mysterious suitor, and when she finds out that it is the Richmond right-winger, the two decide to test out their relationship due to their online compatibility.
And here is where the downsides of Bantr Live come into play. Because you only know each other through messaging, you aren't necessarily prepared for the possibility that there isn't any real-life chemistry. Such was the case between Rebecca and Sam – even if you ignore the weirdness of a football club owner dating one of her players, there was an awkwardness to their intimacy that suggested that their online flirtations weren't adapting well to the real world.
While there is a certain charm in anonymously chatting with someone, the Bantr Live experience likely won't result in the regular user finding their soulmate. I'd rather just take my chances swiping through dating profiles. That being said, it also resulted in some major questions of mine regarding "Ted Lasso" getting answered, such as why Rebecca and Sam even decided to date in the first place. I suppose that when you win some, you lose some.