Ted Lasso Stars Toheeb Jimoh And Cristo Fernandez Have High Hopes For Sam And Dani In Season 3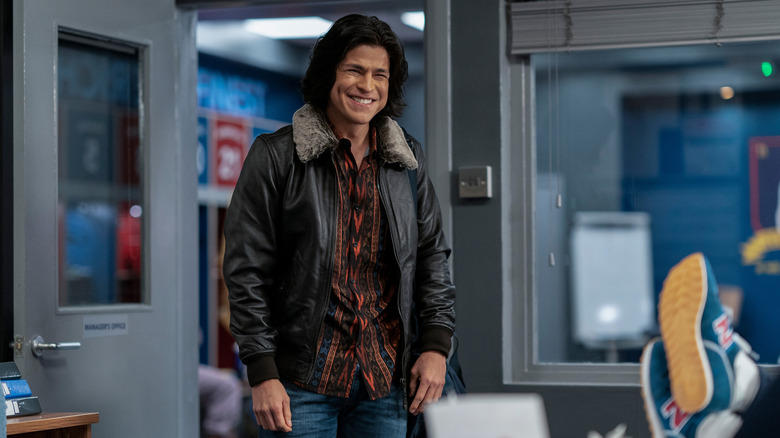 Apple TV+
"Ted Lasso" ended its sophomore season with a bang that sent fans spiraling. The emotional finale delved deep into plotlines we didn't even realize were bubbling beneath the surface, while drawing others to a satisfying close. And before we waste too much time getting worked up about the Nate of it all, let's follow in Ted's footsteps and focus on the positives. With the season finally wrapped, the actors can now spill the details on the latest chapter of their characters' journeys. Toheeb Jimoh and Cristo Fernández are already shining a light on the many ways that Sam Obsianya and Dani Rojas blossomed.
Sam's Journey in Season 2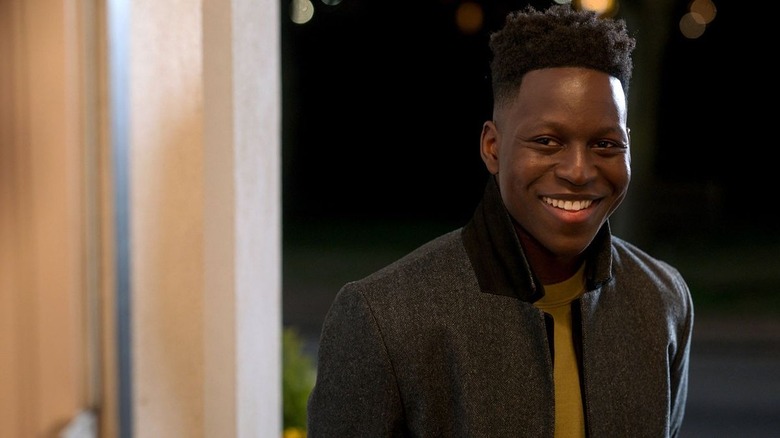 Apple TV+
There's a lot worth celebrating from the shows' second season — best of all is the way it made time for its many characters to grow. Toheeb Jimoh is especially pleased with Sam's journey, which saw the sunshine boy transform into a suave, adorable, romantic lead, playing out a rom-com with Hannah Waddingham's Rebecca. Speaking to Deadline, Jimoh said that this "different side to Sam" is what he loves most about season 2:
"He's one of the most emotionally mature characters in the show which starts to reflect itself in the way he handles his romance with Rebecca — and he does it all while keeping his heart open which is one of the hardest things to do. He's brave enough not to build walls, which has been something really interesting to explore this season."
Everything from his protest of Dubai Airlines to his romance with Rebecca was a welcome opportunity to add more depth to Sam. He spent the first season finding his footing and overcoming homesickness, then ended this season on a high note, taking huge strides with his newfound confidence. And Sam isn't the only one moving forward.
Dani's Journey in Season 2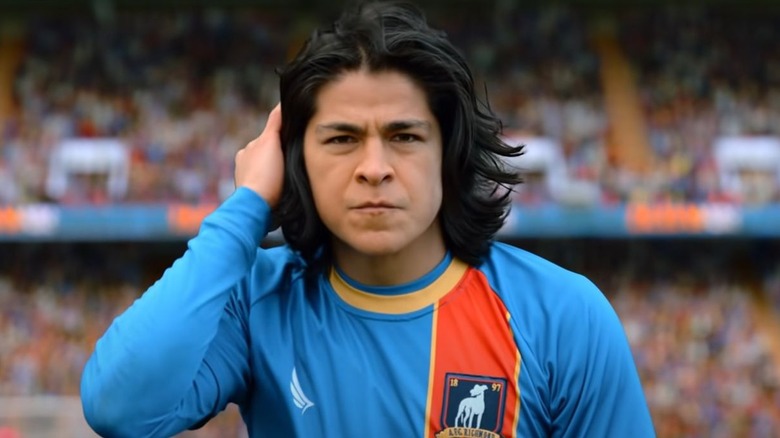 AppleTV+
Cristo Fernandez's Dani went from loudly proclaiming "Football is life!" to chanting dark prayers in the shower. But by the end of the season, he regained his confidence as well. In typical "Ted Lasso" fashion, the series took its time with the journey, seeing him through therapy and giving him a grand finale moment to prove his personal growth. Fernandez said,
"I'm working hard to show our fans who Dani is and that he is more than a catchphrase ... I am proud of how this character and his joie de vivre has resonated with so many. I hope people apply Dani's look on life to anything they want to and that it helps lift spirits."
Dani's message is more than enough to lift one's spirits — in fact, Dani himself is a welcome burst of joy! No one can stay sad for long while watching Dani run circles around the field, yelling his famous catchphrase. His joy is so infectious that Fernandez's fan encounters often include people yelling Dani's mantra his way. Which isn't a problem ... for the most part. 
Fernandez explained:
"Don't get me wrong, it doesn't bother me at all when people tell me, 'Futbol is life.' We're all good as long as they don't say, 'Soccer is life.' I'm like, 'Come on guys, we repeat it so many times! You can't get that part wrong."
It may come as a surprise, but "Ted Lasso" is quietly full of plot twists. Sam's romance with Rebecca, for instance, came way out of left field but wound up showing off the best of both characters. And Dani's opening scene in season 2 was ... extremely unexpected. And mildly horrific. Still, it launched a new chapter in his journey. You wouldn't expect so much excitement from a show about a soccer football team, but as "Ted Lasso" enters its third (and final) season, the excitement's still ramping up. 
It's hard to say what comes next for Sam, Dani, or anyone else for that matter, but there's obviously a lot of fallout to unpack once the third season kicks off. Whatever obstacles and familiar faces get in their way, AFC Richmond always manages to grow stronger.