Surprise! You Can Watch Halloween Ends On Peacock Right Now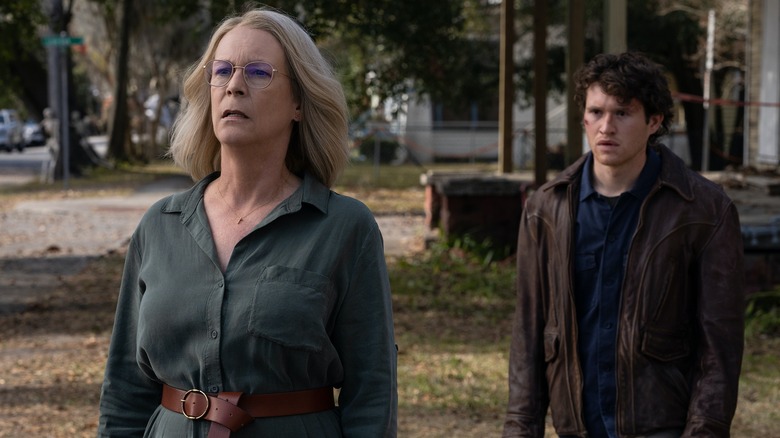 Blumhouse
Evil streams tonight. That's right, you won't have to wait much longer to see the epic conclusion of Michael Myers and Laurie Strode's multi-generational feud. That's because "Halloween Ends" is now streaming earlier than expected on Peacock. How exciting!
It being on Peacock the same day as its theatrical release isn't exactly an unexpected surprise. It was announced back in August that "Ends" will follow a similar day-and-date release as last year's "Halloween Kills." However, it being released a few hours earlier is pretty awesome.
David Gordon Green's horror trilogy has received some pretty mixed reception over its duration. The initial response to 2018's "Halloween" was warm, with /Film's Chris Evangelista calling it "a brutal, scary and sometimes funny sequel that gives the long-running franchise the respect and adoration it deserves." However, when "Halloween Kills" came around last year, he criticized it for being "an oddly incomplete sequel" that "feels incredibly rushed, and strangely empty."
As for "Halloween Ends?" Well, that's ultimately up to you to decide. However, /Film's Jeff Ewing did say it "brings finality to the trilogy and closure for its protagonists," so perhaps that's something.
An end of an era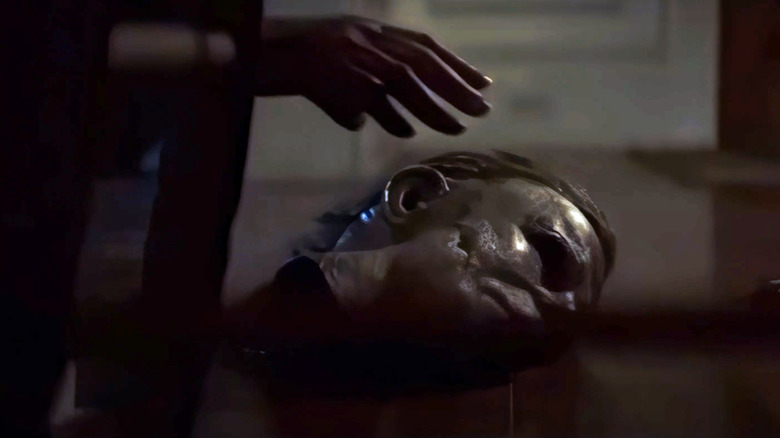 Blumhouse
"Halloween Ends" likely marks the end for Jamie Lee Curtis in the long-running franchise, having portrayed her character of Laurie through several different timelines and continuities. Although we joke around about her maybe not fully retiring from the role, it will still be bittersweet seeing her on the screen for what is likely her final turn. Not only that, but the same will probably go for original Michael Myers actor Nick Castle, who has been sharing the role with James Jude Courtney for this trilogy.
Joining these aforementioned actors are Andi Matichak, Will Patton, Kyle Richards, Rohan Campbell, Omar Dorsey, and Michael O'Leary. Green co-wrote the film's script with longtime collaborator Danny McBride, with Paul Brad Logan and Chris Bernier also contributing. It's unlikely that Green will revive The Shape after this, but he will be reviving another classic horror franchise with his in-development "Exorcist" trilogy for Blumhouse.
And with that, "Halloween Ends" is now in theaters and available to stream on Peacock.