Wallace Shawn Felt Like He Was Living In Danny DeVito's Shadow During The Filming Of The Princess Bride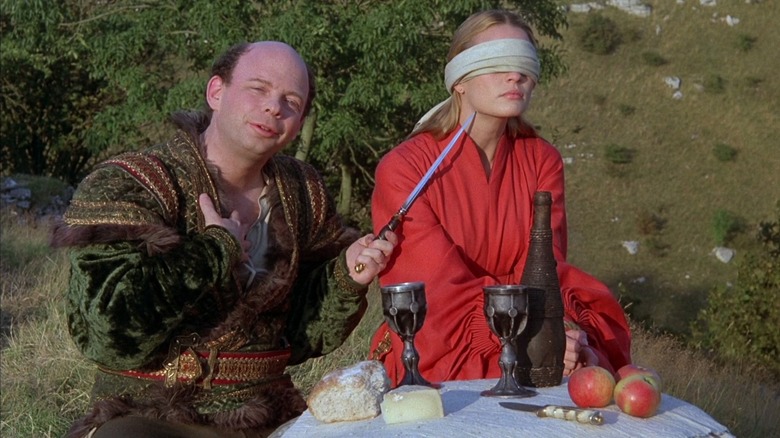 20th Century Fox
Wallace Shawn has had a long and impressive career, and yet he is best known by pretty much everyone for a single word: "Inconceivable!" Just about every character in "The Princess Bride" has at least one line so iconic that even those who've not seen the movie have heard the words uttered at some point. As far as what people are remembered for, the actor could do far worse than the beloved film, which was released in 1987 and is widely regarded as a timeless classic.
Directed by Rob Reiner and adapted for the screen by William Goldman, who wrote the novel of the same name, "The Princess Bride" is a clever twist on fairy tales that truly has it all. As a child, it informed my dreams, my nightmares, and certainly my idea of true love. Westley (Cary Elwes) was one of my earliest crushes — right up there with the cartoon fox from "Robin Hood" — and his romance with Buttercup (Robin Wright) still makes me swoon. Let's also not forget about Fezzik (André the Giant) and Inigo Montoya (Mandy Patinkin).
It wasn't just the film's protagonists that were memorable, but its antagonists as well. Shawn played Vizzini, the Sicilian criminal who challenges our hero to a battle of wits and pays the ultimate price. He isn't in the movie for very long, but the actor certainly makes the most of his screen time, eliciting laughter from the audience even as his character drops dead. Interestingly, Shawn wasn't the first choice to play Vizzini and that knowledge haunted him throughout the film's shoot.
'Danny is inimitable'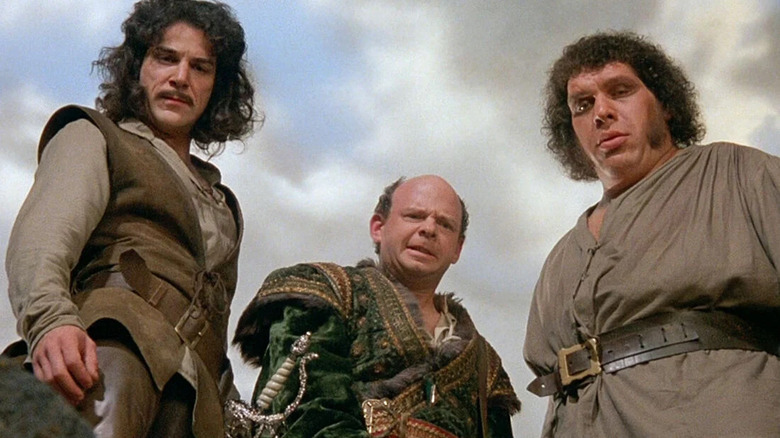 20th Century Fox
Wallace Shawn explained to Entertainment Weekly that he felt his performance was influenced by the long shadow cast by the actor first considered for the role: Danny DeVito. Shawn explained:
"I was not the first person they wanted [for the part]. Unfortunately, my agent at that time believed that it would be helpful for me to know who they actually wanted, so he told me — it was Danny DeVito. Looking back on it, it didn't help. Danny is inimitable. Each scene we did, I pictured how he would have done it and I knew I could never possibly have done it the way he could have done it. It made it challenging. I've mentioned it to Danny since. I said, 'You know, of everything that I have ever done since birth, the thing that is most well-known is a part I had because you were unavailable.' He might have laughed nervously when I said that."
It would be intimidating indeed to know that not only were you not the first choice for the part, but also that said first choice was a truly larger-than-life actor. Of course, it worked out for the best because imagining anyone other than Shawn in the role, even someone as formidable as DeVito, is truly inconceivable. Shawn made Vizzini his own and there's not a hint of any anxiety he may have felt at the time. 
"Never go in against a Sicilian when death is on the line!"