Adam Sandler Thinks His New Safdie Brothers Movie Will Be Just As Intense As Uncut Gems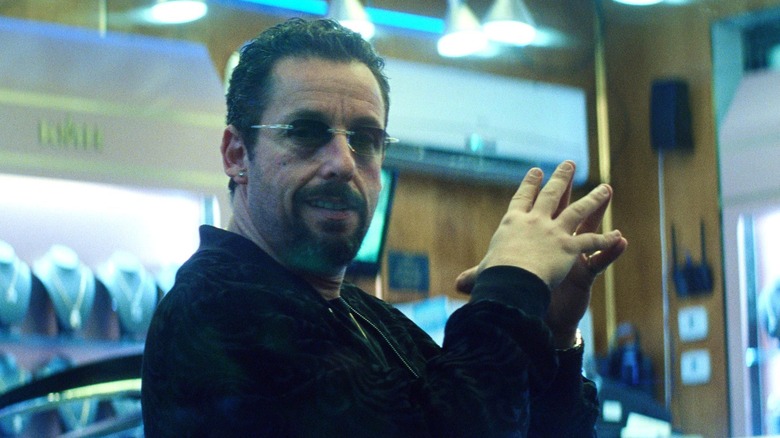 A24
"Uncut Gems" is a movie about a man who bites off more than he can chew, until it eventually comes back to bite him. It feels oddly fitting for a movie that preceded the world going to hell. Folks filled theaters around the Christmas season to see an Adam Sandler movie, and instead, they were abrasively greeted by the mad genius of filmmakers Josh & Benny Safdie, known as the Safdie Brothers. I can't think of a better kind of Christmas surprise.
In less than three years, "Uncut Gems" has been heralded as a lasting fixture of anxiety-inducing cinema — and rightfully so. The "Good Time" filmmakers present you Howard Ratner, a jeweler with a serious gambling addiction who keeps making the worst decisions possible for himself and everyone around him. By all accounts, this character is repulsive, yet there's a sick pleasure in wanting to see him succeed.
What makes this performance so special is the man behind it. You cast the wrong person, and this movie becomes an endurance test (and not the fun one it ends up becoming). Thankfully, the Safdies made the decision to cast an actor whose talents are constantly underutilized, with arguably the role of his career. Of course, we're talking about the "Punch-Drunk Love" man himself, Adam Sandler.
Sandler opting for another round of madness with the Safdies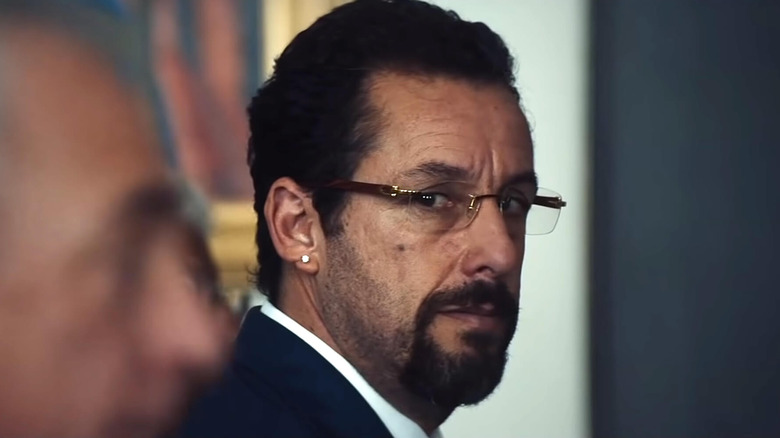 A24
"Uncut Gems" offers an incredible actor-director pairing, which makes it all the more exciting that Sandler will be returning to work on the Safdies' next untitled project. We may know very little so far, but according to the Sandman himself, it appears that we have another wild ride ahead of us.
In a profile from Vanity Fair, Sandler lets it be known that he's officially joined the directing duo's next project. "I'm going to do a movie with the Safdie brothers and we're supposed to start in the late winter, right," says Sandler. If you were as entranced by his hypnotic performance as I was, then this will come as very exciting news.
Much like Robert Pattinson, who played the Safdies' previous hot mess of a lead in "Good Time," Sandler has reached a point in his career where he's in a position to choose the roles he takes. The "Happy Gilmore" star knows that the shoot will likely take a lot out of him, but he understands the value of working with the people he cares about:
"Like everybody, when you work hard you're tired, you're knocked out, and you miss out on some stuff that you wish you could've seen. But ultimately, I know it's going to be a few months of going after a goal that we all feel the same about. We want to do the best we can."
Sandler promises your dose of anxiety at the movies is far from over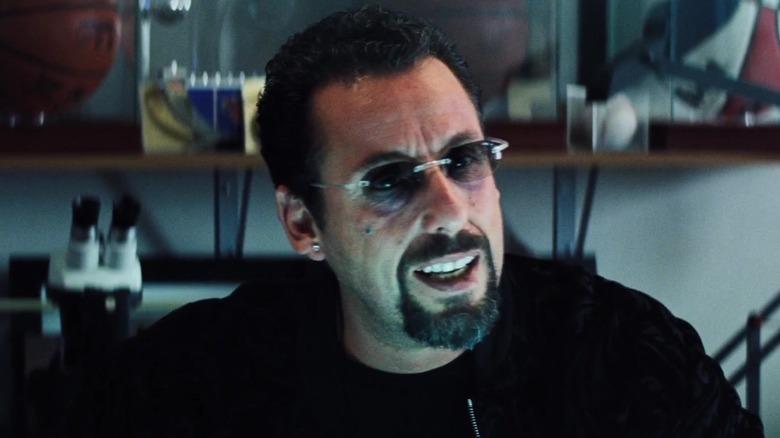 A24
The act of raising your blood pressure has been a Safdie staple throughout their filmography so far. Although we have no details on what the project is about, when asked by Vanity Fair if this latest project would be as intense as their previous collaboration, Sandler confirmed that we have yet another roller coaster of anxiety ahead of us:
"Yeah, because of how much these guys care. And how much I don't want to let them down. And I see how hard they work, and just like when I'm working on my comedies with my friends, it means a lot to us. Every joke means a lot. The Safdie boys, every word means a lot to them, every frame of the movie means a lot. So I don't want to walk through anything."
You always wish for the folks making a movie to get along, but it feels that much more special when you can tell the acting talent and the filmmakers show a special kind of admiration towards one another. He sounds like a proud father in the way he speaks about them. The upcoming project won't even be the second project Sandler has done with the Safdies, having also starred in the short film "Goldman V Silverman," which the trio made during the production of "Uncut Gems."
If this is indeed the sign of an actor-director duo such as Martin Scorsese and Leonardo DiCaprio, then this is how we win.
"Uncut Gems" is currently streaming on Peacock.