George R. R. Martin Thinks House Of The Dragon Will Run Four Seasons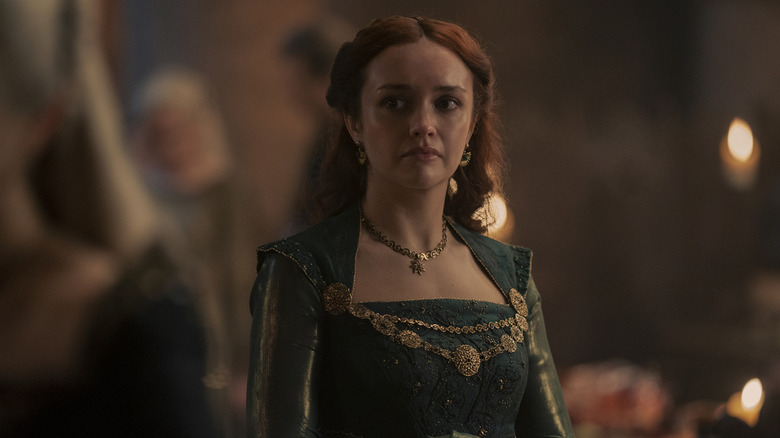 HBO
As someone who has had problems with the pacing of the story for "House of the Dragon," I have wondered how showrunner Ryan Condal and the other writers will sustain this tale as an ongoing series. They have already gone through 21 years of story in eight episodes, and as someone who hasn't read "Fire & Blood," the book which "House of the Dragon" is based on, I wonder how much more story there is to even go, because the pace they are currently going would take them another two decades into the future in the middle of next season.
Luckily, we have some insight from the man who created it all, George R.R. Martin. While he is still hammering away at a little book called "The Winds of Winter" which may or may not ever see the light of day, he has provided some thoughts over on his blog about how he feels the first season of "House of the Dragon" is coming along. Unsurprisingly, he is quite pleased about it. Even he admits that he would have liked to spend more time with young Rhaenyra and Alicent (agreed!), but he understands the constraints and compromises a 10-episode season of television requires.
As he knows the full story of "House of the Dragon," he also gives an estimation as to how long this show will run, given it continues to be the ratings juggernaut the first season has been. Martin sees there being four seasons for this tale.
Doing justice to the Dance of the Dragons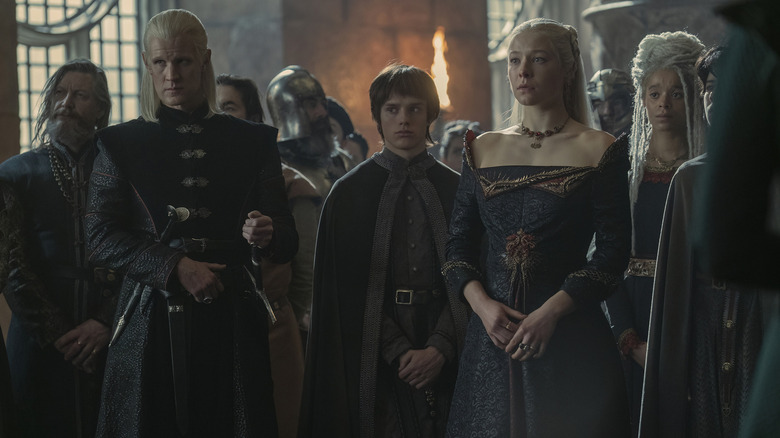 HBO
The Dance of the Dragons is the name given to the civil war that looks poised to break out now that King Viserys I (Paddy Considine) has died at the end of episode 8. It is a long, complicated, messy war, and we have not even really begun it yet with what has aired. It's all been setup thus far. George R.R. Martin believes that to properly cover everything that occurs within that war, the show will need 40 full hours to do so, writing on his blog:
"If 'House of the Dragon' had 13 episodes per season, maybe we could have shown all the things we had to 'time jump' over ... though that would have risked having some viewers complain that the show was too 'slow,' that 'nothing happened.' As it is, I am thrilled that we still have 10 hours every season to tell our tale. ('Rings of Power' has only 8, as you may have noticed, and my AMC show 'Dark Winds' is doing 6 episode seasons). I hope that will continue to be true. It is going to take four full seasons of 10 episodes each to do justice to the Dance of the Dragons, from start to finish."
Of course, George has not exactly been the greatest judge as to how long it will take to get to a story's end. The still incomplete "A Song of Ice and Fire" definitely shows that, but luckily, all of the Dance of the Dragons is in "Fire & Blood." He doesn't have to do a lot of guesswork. My only wonder about the four seasons is if that will be enough to satisfy HBO's craving for "Game of Thrones" content. Only time will tell.