House Of The Dragon's Writers Have An Idea Of Where (And When) The Series Will End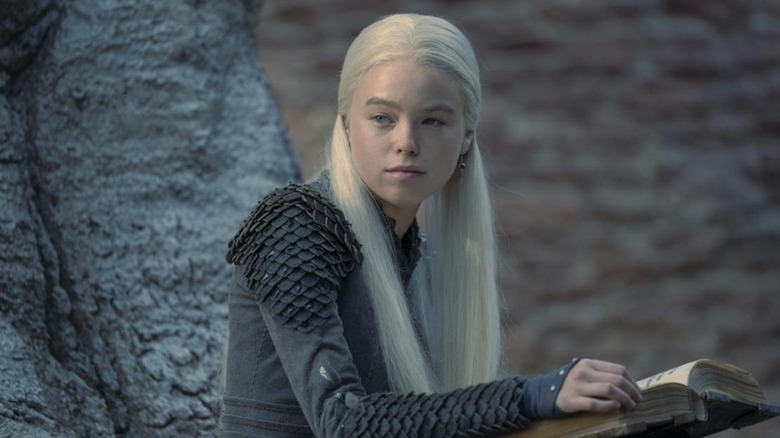 HBO
"House of the Dragon" has already proven itself better than "Game of Thrones" in many ways: the show's cutting-edge visuals and understanding of the source material are striking, and so far, it's an intriguing lesson in character study and fantasy warfare. It's also profoundly controversial — an adaptation of George R.R. Martin's 2018 novel "Fire & Blood," the prequel tells the history of Westeros through the lens of the famously incestuous Targaryen dynasty. The book is a single-volume novel, meaning the story is complete — there is a beginning, middle, and end — unlike the "Game of Thrones" novels, which Martin is still laboring to complete.
"House of the Dragon" co-showrunners Ryan Condal and Miguel Sapochnik are far more fortunate when compared to "Game of Thrones" showrunners D.B. Weiss and David Benioff, who were left to devise an ending on their own, and weren't able to deliver the conclusion the story deserved.
Condal and Sapochnik are well-prepared — they know exactly where the show is going and the extent of the story they're trying to tell. In an interview with Collider, the showrunners revealed they had a "fairly good plan" already in motion and know where and when "House of the Dragon" would end.
'There's 170 years of history in front of us'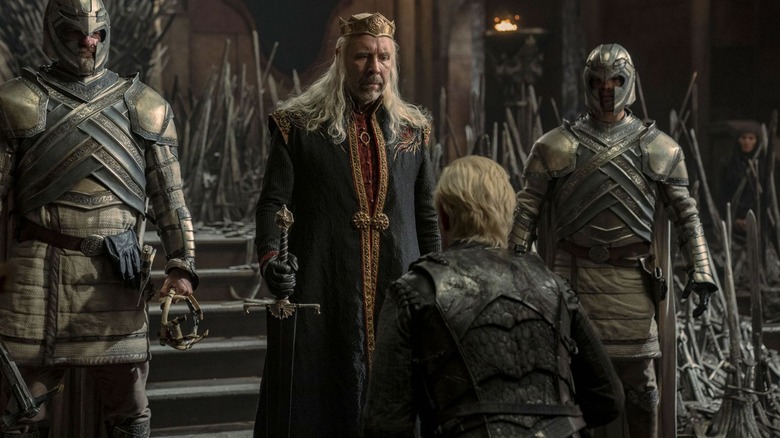 HBO
"House of the Dragon" has already been renewed for a second season by HBO — and there's hope for the series to continue until the Dance of the Dragons, the civil war between two Targaryen claimants to the Iron Throne. Co-showrunners Condal and Sapochnik are prepared and have a plan for the show's second season. They know the landmarks and places they want the story to follow and want to depict two sides of Targaryens in power — with and without dragons. Condal shared:
"I think we have a fairly good plan laid out. Plans like that always have to be fairly broad, yet you have an idea of landmarks, and places that you want to go, and a sense of an end point, which I think is really important, particularly with this story. There's 170 years of history in front of us, so you have to figure out, at what point do you do lower the curtain on this particular story? We've always had a good sense of that."
Season 2 will dive deeper into Targaryen lore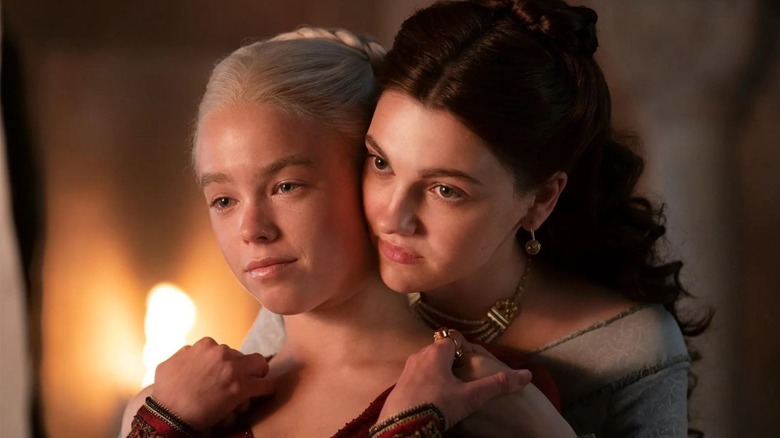 HBO
The showrunner continued, explaining that a storyline for season 2 was already laid out. There are 300 years of Targaryen history to explore, and Condal knows how far they're willing to go.
"I think we have a good plan for season 2, if HBO is willing and eager to continue telling the story with us. There is really 300 years of Targaryen history to explore, and there are many stories within there that are really fascinating. There's the story of the conquest, the story before the conquest, the Targaryens leaving Old Valyria. You have a tale like this, where the Targaryens have dragons and are in power. And then, there are also stories where the Targaryens no longer have dragons, but are still in power. What changes there, and how is that different? It's a very rich tapestry. It's a rich landscape. I think the fan base is willing and eager. There's a lot of storytelling left in this world if people want it."
"Fire & Blood" is a fantastic addition to "Game of Thrones," with fans yearning to learn more about the world of Westeros created by George R.R. Martin. It includes a riveting account of the events that preceded "A Song of Ice and Fire" — and it's always fascinating to learn about a family so complicated they caused their own extinction.
New episodes of "House of the Dragon" debut Sundays on HBO and HBO Max.