Why Game Of Thrones Author George R.R. Martin Won't Predict When He'll Finally Finish The Books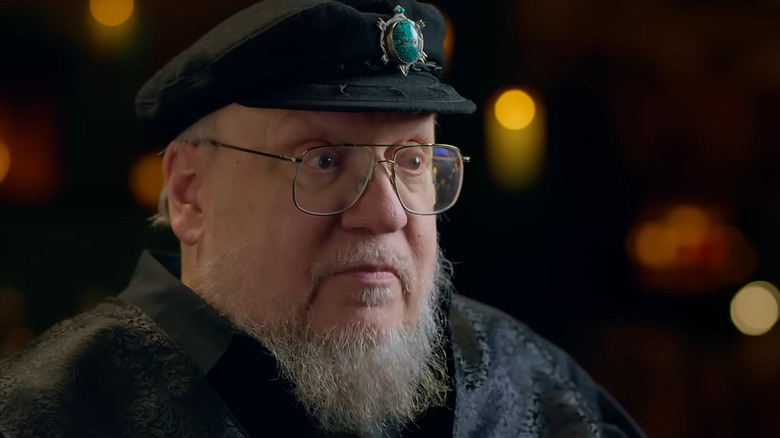 HBO
George R.R. Martin has given the world a series of books that captivated us. The "A Song of Ice and Fire" novels inspired the HBO series "Game of Thrones," and his 2018 prequel book "Fire and Blood" has spawned the upcoming series "House of the Dragon," set 200 years before the first series. It's a complex world, full of rich characters, dark dealings, power-mad rulers, and brave souls fighting for their freedom, and often, their lives.
The first book came out in 1996, and the fifth in 2011. As this is supposed to be a seven book series, you can understand that many fans are anxious for the sixth book after 11 years of waiting. Martin has been busy with public appearances, his work on both of the HBO series, and writing the prequel, and on his website, he has given different sorts of updates on the state of the sixth book, with his self-imposed deadlines passing again and again. 
Martin recently did an interview with Vanity Fair where it was revealed that he missed the premiere of "House of the Dragon" due to getting Covid. That diagnosis has changed how he's approaching his deadlines and what he's sharing about them with readers.
Get well soon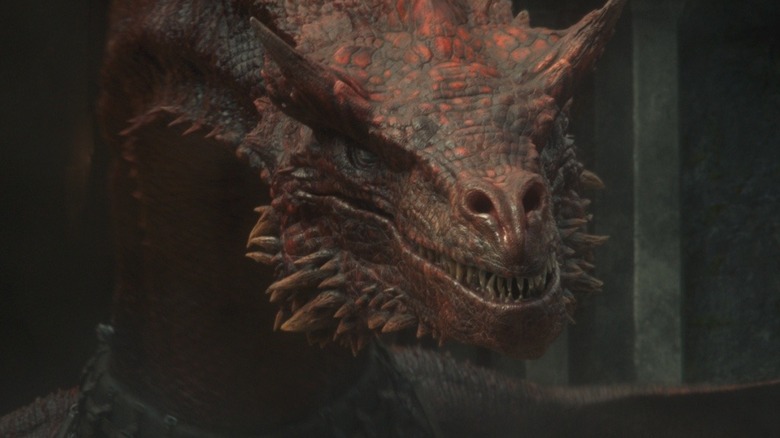 HBO
First off, /Film (and the rest of his fans, I'm sure) wish Martin a very speedy recovery. In addition to being ill, it had to be heartbreaking to miss the premiere of something you've been working on for so long. The pandemic isolation has given him more time to write, he told the site, but as someone who worked through being ill, actually having Covid is no picnic. Brain fog is no friend to authors.
Martin said:
"Oddly enough, although I hate having Covid here, the two years of enforced isolation enabled me to get a lot more writing done, because I was doing a lot less traveling and public appearances and speeches and all of that stuff.
"I'm making progress, but I've given up on any hope of predicting the end. Every time I do, I don't make it and everybody gets mad at me, and there's no sense. It'll be done when it's done. Hopefully, Covid won't kill me, so we won't have that issue. I do find it a little grisly, people speculating online about what's going to happen to the rest of the books when I die. I don't like to speculate about that. I don't feel close to dying."
Perish the thought, good sir. We hope you live to be 100. We also hope you finish the series by then, of course, but we want you to have a long life to enjoy what you've created. Speculation like this is sort of what drives social media these days, but that doesn't mean it's okay; surely he understands fans are concerned that we'll never learn the end of the story that we've come to love over the decades.
Since we last left our heroes ...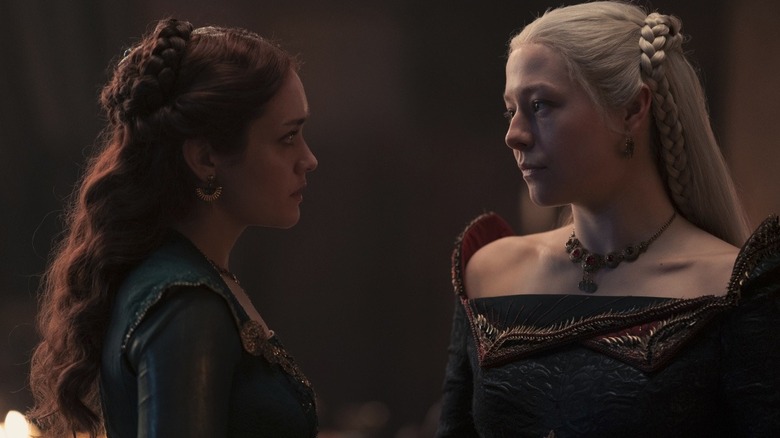 HBO
It's not that fans wish Martin anything but good health and happiness. It's just that we've come to love these characters and these stories that he created, and we want to know the end. Many of us remember how heartbreaking it was when Robert Jordan, the author of the epic "The Wheel of Time" books (which have now inspired a Prime Video series) passed away, leaving Brandon Sanderson to finish the works from Jordan's notes.
Many readers were also disappointed by the final season of the HBO series, and are desperate to learn what Martin's own take on the fates of his characters will be. It's probably a good thing that Martin isn't going to be promising any more deadlines or release dates, though. 
We wish Martin a quick recovery and a quiet room to write in, because we want to hear the rest of this compelling tale. Get well soon.
HBO's "House of the Dragon" is based on Martin's 2018 prequel novel "Fire and Blood," and the series will premiere on August 21, 2022.