The Gorge: Everything We Know About Scott Derrickson's New Movie Starring Miles Teller And Anya Taylor-Joy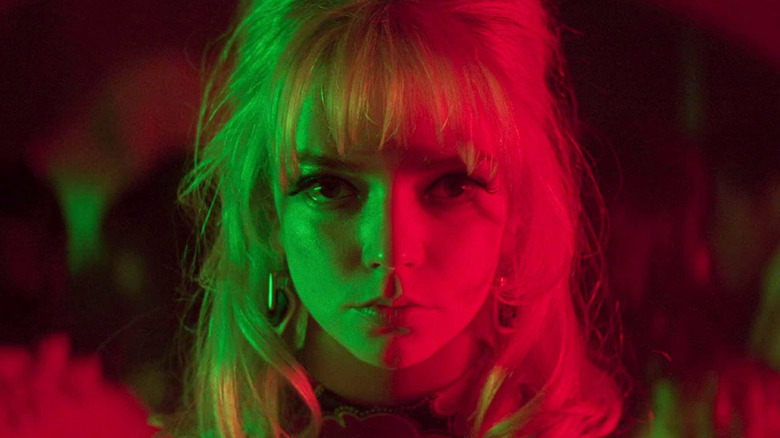 Focus Features
"Follow your passion" seems to be Scott Derrickson's guiding philosophy as a director, and so far it's served him pretty well.
The key, it appears, is his ability to bounce back from disappointment (be it commercial or artistic in nature, if not both) by channeling his energy into something he really believes in. After his big-budget 2008 film remake of "The Day the Earth Stood Still" left him unhappy, Derrickson teamed up with producer Jason Blum to work on an original low-budget movie rather than another film based on an IP, resulting in his acclaimed horror flick "Sinister." Likewise, when Derrickson felt his creative vision for the "Doctor Strange" sequel had become too compromised, he stepped away as director to go and make "The Black Phone," a well-received coming-of-age horror drama that's emerged as one of the more notable box office success stories of 2022.
Derrickson's next film as director, "The Gorge," is another original venture, this time based on a script written by Zach Dean ("The Tomorrow War"). Outlets such as Deadline are describing the movie's plot as "a high-action, genre-bending love story," which isn't exactly enlightening but at the same time just intriguing enough to leave you wanting to learn more. Of course, it helps that Derrickson already has a noteworthy team of creative collaborators in place for this one, along with a backer that's evolved into one of the more interesting contenders in the ongoing streaming wars.
The Apple approach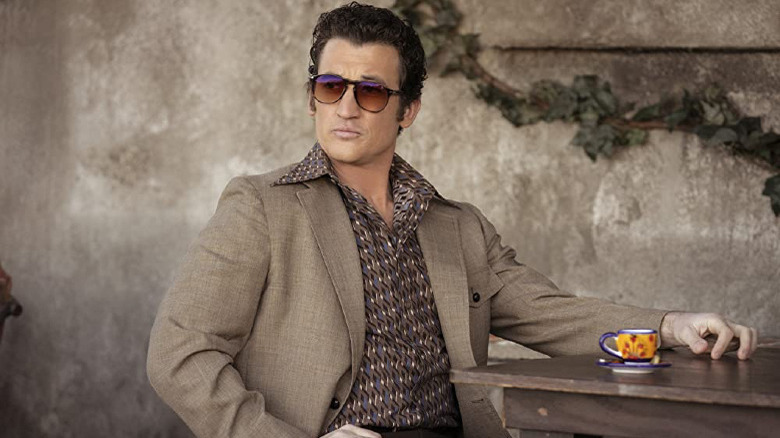 Paramount+
Anya Taylor-Joy ("Last Night in Soho," "The Northman") and Miles Teller ("The Offer," "Top Gun: Maverick") are attached to star in "The Gorge," with other cast members yet to be announced. Teller will also serve as an executive producer on the film, with Derrickson, Dean, and Derrickson's writing partner C. Robert Cargill among those set to act as producers. What's more, "The Gorge" marks the latest collaboration between Skydance and Apple Original Films, which has come aboard to distribute the movie.
That combination of celebrated actors, an accomplished production team, an original premise, and a mid-budget or higher isn't at all unique to "The Gorge" among Apple Studios films. The Apple subsidiary is quietly becoming the go-to place for projects of this ilk, now that Netflix is doubling down on more costly "event" movies and other streamers are focusing on in-house ventures from their studio affiliates. Other upcoming Apple films similar to "The Gorge" include Dexter Fletcher's romantic action-adventure "Ghosted" and Greg Berlanti's space race drama "Project Artemis."
Coming off its Best Picture Oscar win for Sian Heder's dramedy "CODA," Apple's approach seems to entail courting top-notch talent by allowing them to make films they're passionate about for a future streaming release on Apple TV+. Mind you, that's on top of the company backing pricey prestige movies from directors like Ridley Scott ("Napoleon") and Martin Scorsese ("Killers of the Flower Moon") rather than developing projects that will attract as wide a viewership as possible, which it can afford to do because, you know, it's Apple. We'll see how things go in the long run, but for now, that's good news for ardent creative folk like Derrickson.
/Film will let you know when "The Gorge" gets a release date.