Why The Black Phone's Box Office Success Is Incredible News For Horror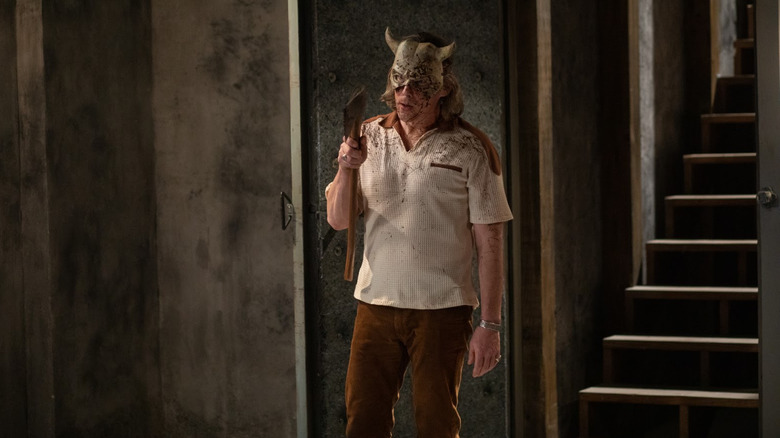 Universal Pictures
Heading into 2021, many in the movie industry didn't know what to expect. Would moviegoers return to theaters once the pandemic eased up? Would vaccines reinstill consumer confidence? Had people truly become too accustomed to watching stuff at home? Fortunately, the box office has recovered an awful lot over the last year and a half, with 2021 being good-if-not-great all around, and 2022 proving encouraging on a larger scale. To help illustrate that point, Universal and Blumhouse's "The Black Phone" has just crossed the $100 million mark at the global box office, which is downright excellent news for the horror genre in general.
As of this writing, director Scott Derrickson and screenwriter C. Robert Cargill's adaptation of Joe Hill's short story of the same name has earned $101 million against a reported $18 million budget. And, while it arrives on VOD in the U.S. this week, it has yet to open in several major territories overseas — that total box office gross will only grow. While predictions have never been my strong suit, I would wager $140 million is well within reach, if not at least $125 million. Even at this stage, the film has made more than five times its budget and, even when accounting for marketing, that's one heck of a win.
Have we had flashier wins at the box office this year? You bet! "Top Gun: Maverick" is perhaps the success story of the year and movies like "Doctor Strange in the Multiverse of Madness" and "Jurassic World Dominion" have done well, as expected. But that's the point. In this new world, it was unclear if a non-franchise horror film like this could perform well, especially in the heart of the summer moviegoing season. And performed well it has.
For comparison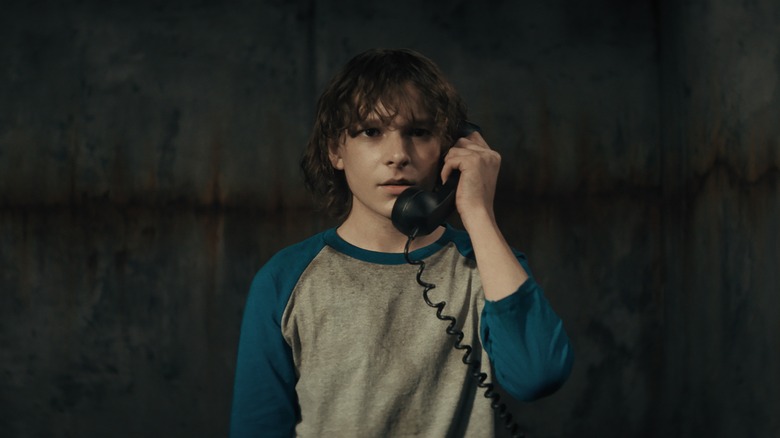 Universal Pictures
In 2021, the only sure bets at the box office were superheroes and horror films. However, only franchise horror films seemed to be actually making any money. Even then, it wasn't as much as the studios would have liked. Compared to the 2021 global box office, "The Black Phone" has outperformed "Candyman" ($77 million), "The Forever Purge" ($77 million), "Escape Room: Tournament of Champions" ($65 million), "Don't Breathe 2" ($47 million), and "Spiral: From the Book of Saw" ($40 million). It hasn't yet caught "The Conjuring: The Devil Made Me Do It" ($206 million) or "Halloween Kills" ($131 million), though $131 million could very well be in reach.
As far as original horror goes, things haven't looked great in 2022, with A24's "X" topping out at just $14 million (though a prequel has already been filmed and is on the way). But again, franchise horror has performed well with "Scream" ($140 million) becoming a big hit for Paramount, paving the way for next year's "Scream 6." Meanwhile, even original horror from James Wan in the form of "Malignant" couldn't do more than $35 million last year. The point is, unless you're connected to "The Conjuring" franchise, few horror films have done better than "The Black Phone" financially since the pandemic began.
This is good for horror fans and filmmakers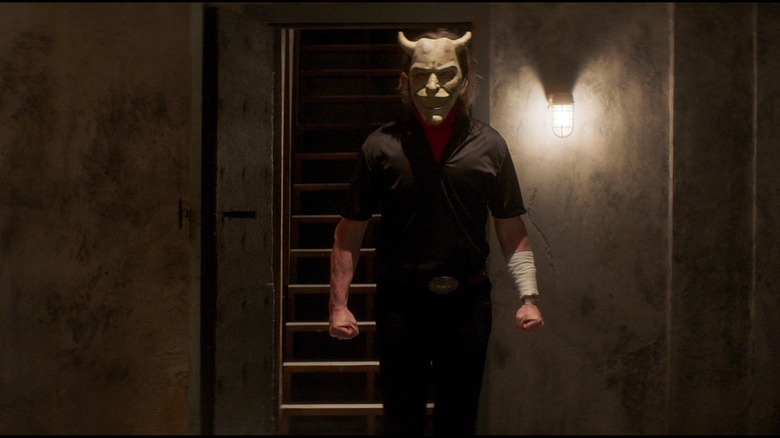 Universal Pictures
The impressive part is that "The Black Phone" isn't a franchise film. Is it based on pre-existing source material? Sure. But it's not something your average moviegoer is going to recognize and (with all due respect) Joe Hill's name doesn't put butts in seats. Derrickson and Cargill's very well-liked film did that on its own merits. The guys who brought us "Sinister" struck gold again and, in the process, proved to Hollywood that original horror — not just franchise fare — is still very viable in this brave new world.
This success could help get more original horror made with theatrical distribution in mind. It doesn't all have to go to streaming or given a release in a few theaters before being made available on VOD. There is a path to success in a more traditional way for good, original horror films. It's just a matter of being responsible. $18 million isn't "cheap" for a horror movie, especially by Blumhouse standards, but it's certainly not expensive either. Relatively small risk, big reward. The biggest issue with "Malignant" (aside from the hybrid release on HBO Max) was the fact that Wan's bonkers horror flick had a $40 million budget.
I want to live in a world with "Malignant" and I'm thrilled that movie exists. Also, we might get a sequel anyway, suggesting it did very well on streaming. But horror is bread and butter for movie theaters as well as studios. And we can't just keep making sequels to old franchises. Original horror needs to continue to thrive and "The Black Phone" proved that is more than possible.