Here's When You Can Watch The Black Phone At Home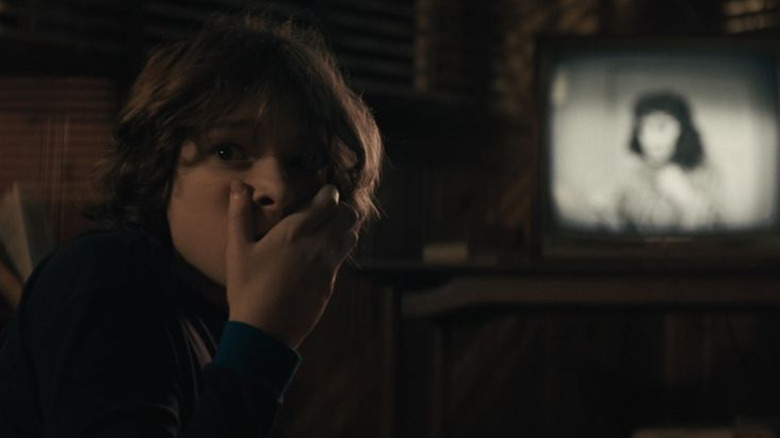 Universal Pictures
It won't be long before horror fans are able to rewatch "The Black Phone" from the comfort of their homes. Scott Derrickson's return to horror after a "Strange" detour into superheroism has received a steady stream of praise and analysis since its release in June, and now, Universal Pictures and Blumhouse have announced that it will be arriving on on-demand platforms on July 15. Check out the tweet below.
The nightmare comes home Friday. #TheBlackPhone – in theaters now and on demand Friday. pic.twitter.com/j25j20Xl75

— The Black Phone (@UniversalHorror) July 11, 2022
Essentially, this means that on-demand movie rental or purchasing platforms, primarily those offered through a service provider, will have the film ready to watch starting on Friday. It's not clear whether this means it will also go to digital platforms, such as Apple TV or Vudu. Likewise, a physical release of the film and whether or not it will eventually be available to stream anywhere has not been confirmed. However, all of these details are bound to be revealed sometime soon.
If you're wondering why "The Black Phone" is already getting put on digital platforms less than a month after it was released, you're not alone. This seems like a pretty strange decision at first glance, especially considering the film is still performing relatively well at the domestic box office. Let's take a quick look at the potential reasons why the film is already getting a home release.
But if you don't want to pay to rent the film, it's now currently streaming exclusively on Peacock. 
Why so early?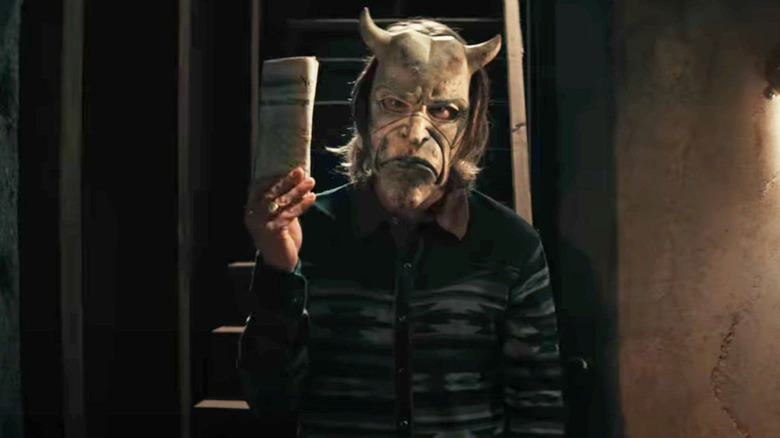 Universal Pictures
There are a couple of factors that are likely driving this decision. It has already become quite profitable for Universal and Blumhouse since its budget was somewhere in the ballpark of $16 to $18 million. It is quickly approaching the $100 million mark at the worldwide box office, a rarity for a mostly-original horror film not tied to a franchise. If it's already made their money back and then some, it makes sense that they'd start wrapping up the theatrical run.
Speaking of original horror, "The Black Phone" isn't the only one that Universal is distributing, and it isn't even the biggest. Jordan Peele's "Nope" is still scheduled to arrive in theaters on July 22, a little over a week from this writing. Given the scope and amount of well-deserved hype surrounding the sci-fi horror, it wouldn't be surprising if Universal wanted to give the two films their own separate moments to shine instead of them overlapping one another.
No matter why it's already making the transition, though, fans of "The Black Phone" will be able to purchase the film on-demand on July 15, 2022.
When can you own The Black Phone?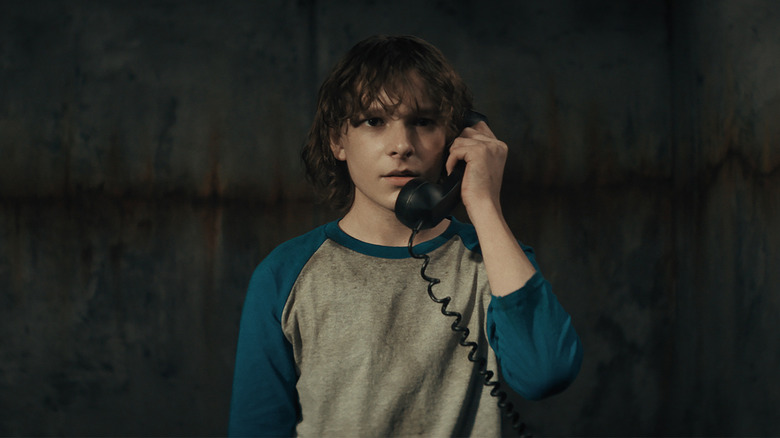 Universal
"The Black Phone" was sent to VOD pretty quickly, but being able to own the horror flick will take a little longer. Universal will make "The Black Phone" available to purchase on digital platforms starting o August 12. A few days later, all you physical media nerds can get it on Blu-ray and DVD on August 16. Unfortunately, it doesn't look like the film is getting a 4K UHD release on disc, which is a bit of a bummer. But at least you'll still get these cool bonus features to check out, including a feature commentary from director, producer, co-writer Scott Derrickson. 
EXCLUSIVE BONUS FEATURES on BLU-RAY, DVD & DIGITAL:
DELETED SCENES

Is This America Now?
No Dreams

ETHAN HAWKE'S EVIL TURN – Dive deeper into the character of The Grabber and how Ethan Hawke was able to transform into this unnerving villain.
ANSWERING THE CALL: BEHIND THE SCENES OF THE BLACK PHONE – Take a behind-the-scenes look into the most pivotal elements of THE BLACK PHONE production, including adapting the story and achieving the vision of director Scott Derrickson.
DEVIL IN THE DESIGN – Explore how the intricacies of production design helped bring this film to life, from the set design, to costumes, to hair and makeup.
SUPER 8 SET – Cast and crew break down the decision to shoot the dream sequences on Super 8 film, and how that helped capture the aesthetic of the time period.
SHADOWPROWLER – A short film by Scott Derrickson
FEATURE COMMENTARY BY PRODUCER/CO-WRITER/DIRECTOR SCOTT DERRICKSON