Will There Be A Malignant Sequel? Here's What We Know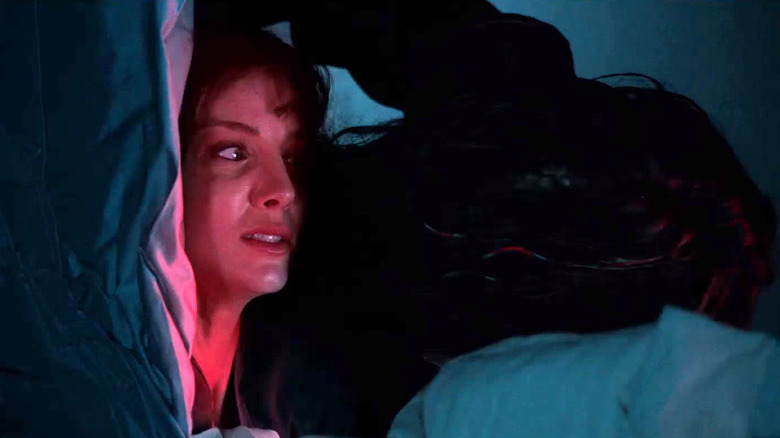 Warner Bros.
(Welcome to Will There Be a Sequel?, a series where we answer that question and explore what comes next.)
2021 has been a lot of things, particularly as it related to movies. It's been up and down, with lots of big movies, lots of disappointments, and lots of pleasant surprises. For horror fans, director James Wan's absolutely wild "Malignant" could have been any number of things, depending on the individual viewer's sensibilities. But for those who bought what Wan was selling, it was truly one of the most enjoyable horror experiences of the year. And, as is often the case with horror, the door was left wide open for a potential sequel.
The reason so many horror movies end up getting sequels is that they are often made for modest money and present an opportunity for a great return on investment for the studio. So, does Warner Bros. see an opportunity for more return on its investment? Is "Malignant 2" going to be a thing? We're here to break it all down, based on what we know and what can be reasonably speculated based on the available information.
Malignant 2 Conversations Are Happening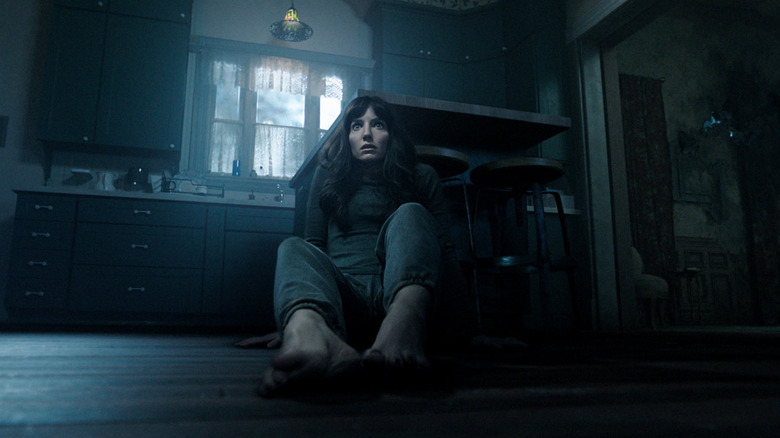 Warner Bros.
Let's start with the good news for those who wish to see more from that murderous Gabriel. According to star Annabelle Wallis, conversations have taken place regarding a "Malignant" sequel. To what degree those conversations have escalated and who those conversations have been with? That remains unclear. But in an interview from November, Wallis had this to say about it:
"We have. There's plenty of ideas swirling around. We were very, very flattered by the reception and I think taken aback by the reception. So yeah, there's lots of conversations happening."
The reception to the film was kind of mixed, but in a way that might actually lend itself to flattery. Some people had a tough time with the truly bonkers horror show Wan crafted. Others were fully on board and ready to take that ride. It certainly generated a lot of conversation and couldn't be accused of being boring, that much is certain. So, the team has some ideas, and the reception may have sparked some conversations. Is that going to be enough though?
The Movie Didn't Perform Particularly Well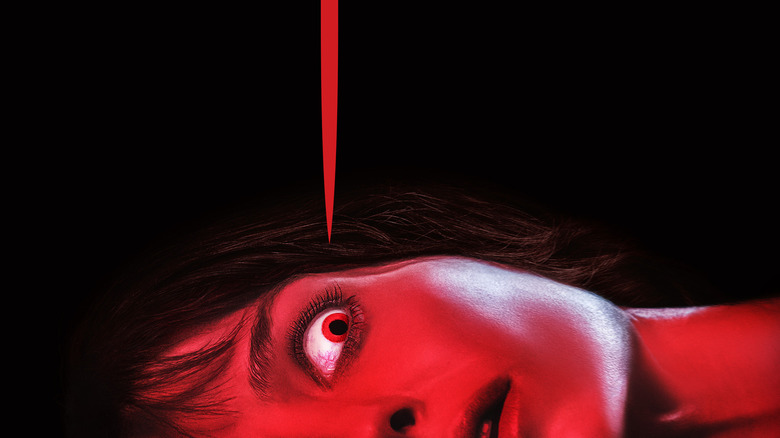 Warner Bros.
Now, I must become the wet blanket for a moment. Conversations are great. Ideas are great, especially when they come from a guy like Wan, who engineered the "Conjuring" universe, directed the highest-grossing DC movie ever ("Aquaman"), and co-created the "Saw" franchise. But the movie business is a business, plain and simple. Things either make money, or create some sort of value for the studio, or they don't. That's just the way it is. It's why we have so many "Transformers" movies and while Michael Myers simply won't die.
To that end, "Malignant" did not, at least on paper, perform particularly well. At the box office, it earned just $34 million worldwide working against a reported $40 million budget. No two ways about it, this movie lost Warner Bros. money in its theatrical release. However, it was also available to stream on HBO Max in the U.S. on the same day it hit theaters. The implication behind these conversations is that the WarnerMedia brass was happy with the HBO Max numbers. The data, when bunched together, may warrant a sequel. But make no mistake, it would be to "create value" and not because the first movie was a big hit — it wasn't. In any other era of Hollywood, this would be considered a flop and that would be the end of it.
A Sequel Would Likely Go Direct to Streaming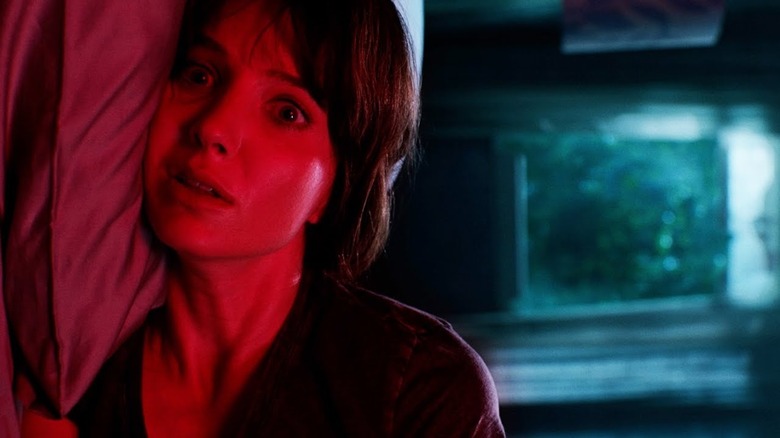 Warner Bros.
With that out of the way, let's get to the point: if "Malignant 2" happens, it will almost certainly go directly to HBO Max. It is extremely difficult to imagine a future in which Warner Bros. spends millions more to release a sequel to this movie, banking on it putting a lot of meat in seats. But streaming has become the main focus in Hollywood and keeping subscribers happy is key. If enough subscribers dug "Malignant," a follow-up could make sense as a streaming play.
The other thing to keep in mind here is that James Wan, as a creator, has tremendous value. Everything he touches turns to gold. Well, almost everything. Warner Bros. would do well to keep him around, and if the man wants to make a sequel, even if he's just producing and not directing, there is value in keeping him happy. And, if they can make the sequel for a reduced budget (even though sequels typically cost more to make), this could start to make sense in terms of creating value.
For those not too concerned about the business-y side of it, this probably means you would be enjoying the possible "Malignant" sequel from the comfort of home. That is, assuming these conversations actually go anywhere. Time will tell.