Why Ray Liotta Turned Down David Chase's Offer For A Role In The Sopranos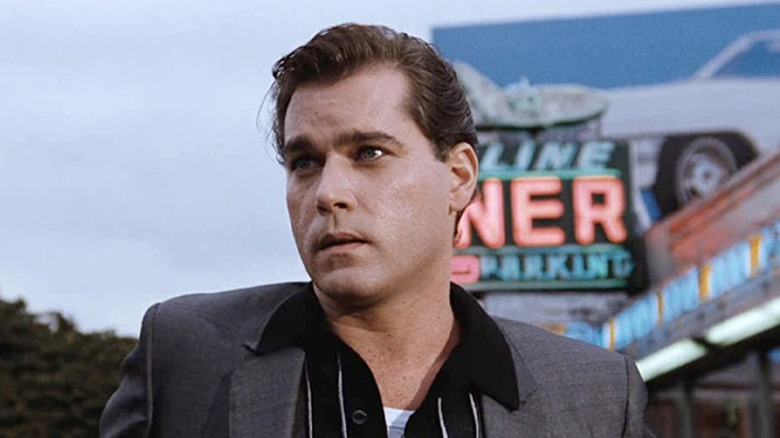 Warner Bros.
"As far back as I can remember, I always wanted to be a gangster." A shot at the mob life was Henry Hill's dream, but once was enough for Ray Liotta.
Enough "Goodfellas" alums show up on "The Sopranos" that you can make a drinking game out of it. Obviously, Lorraine "Karen Hill" Bracco and Michael "Spider" Imperioli are in the main cast as Dr. Melfi and Christopher Moltisanti. Frank "Billy Batts" Vincent also appears during the final two seasons as New York boss Phil Leotardo. Still there are four glaring absences: Robert De Niro, Joe Pesci, Paul Sorvino, and Ray Liotta.
De Niro was who Chase first had in mind for Tony Soprano, but the actor has never even watched the series. Joe Pesci was also semi-retired from acting during the show's run, while Sorvino felt the series was "defamatory" towards Italians. Liotta was the only one explicitly offered a part, but he turned it down. Interviewed by The Guardian in 2021, he explained why.
Who would he have played?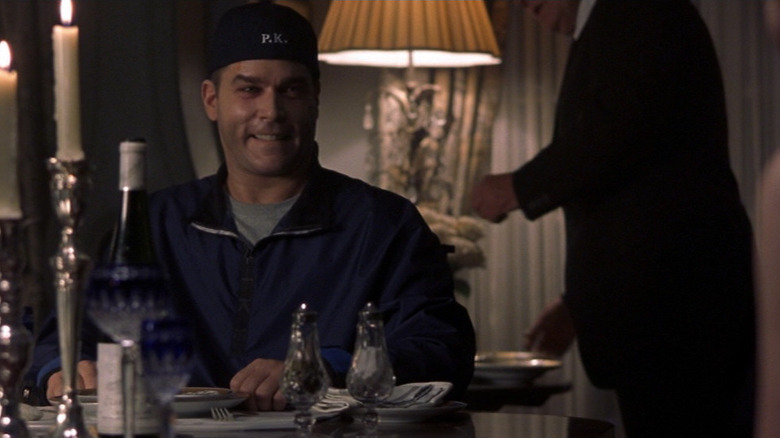 Metro Goldwyn-Meyer
It's long been rumored that Liotta was the first choice to play Tony. Fueling this, Lorraine Bracco was initially approached to play Carmela. It's tempting to think David Chase envisioned a reunion of Henry and Karen Hill, but that wasn't the case. Liotta admits he doesn't know how the rumor of him playing Tony started. He also reveals which character he was offered: Ralph Cifaretto, the psychopathic capo who plagues Tony during seasons 3 and 4. Why did he say no? "I didn't want to do another mafia thing, and I was shooting 'Hannibal.' It just didn't feel right at the time."
In "Hannibal," Liotta played Paul Krendler, a hard-ass FBI chief who makes life miserable for Clarice Starling (Julianne Moore). His brain winds up being the main course at a dinner party Hannibal throws. Meanwhile, Joe Pantoliano played Ralph instead (and won an Emmy for his incredible work).
Liotta described himself as "not much of a TV watcher," something he and David Chase had in common. Fittingly, when he did finally join "The Sopranos," it was for the film prequel "The Many Saints of Newark," which say him playing two of his final roles, twin brothers Aldo and Salvatore "Sally" Moltisanti, before he passed away. The former is a temperamental thug who meets a quick end, the latter is a calm, sage, and sardonic advisor to his nephew Dickie (Alessandro Nivola).
In "Many Saints," Liotta got to show all he was capable of as an actor. All it took was doing "another mafia thing."