Ray Liotta, Hollywood Legend And Goodfellas Star, Has Died At 67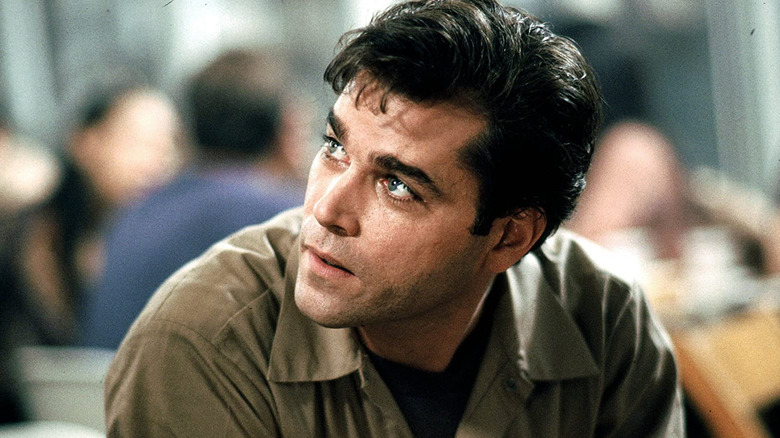 Warner Bros.
In sad and shocking news, Hollywood legend Ray Liotta has died. Per reports from Deadline and other outlets, the actor was shooting the film thriller "Dangerous Waters" in the Dominican Republic when he passed away in his sleep. He was 67 years old and leaves behind a daughter, Karsen Liotta, from his first marriage to actor-producer Michelle Grace. Ray Liotta was engaged to be married to producer Jacy Nittolo.
Liotta got his start in TV in the early 1980s, starring in shows like "Another World" and "Our Family Honor." He would go on to make a bigger name for himself by starring in Jonathan Demme's 1986 crime-comedy-romance "Something Wild," earning a Golden Globe nod for his supporting turn in the film. Three years later, he would play the ghost of baseball icon Joseph "Shoeless Joe" Jackson in 1989's "Field of Dreams," which was the role I primarily knew him for when I was growing up as a kid.
Of course, that all changed after I got older and saw 1990's "Goodfellas." Liotta famously starred in Martin Scorsese's gangster biopic as Henry Hill, delivering some of the all-time greatest voiceover narration in U.S. cinema history, along with one of its most easily-recognized quotes. ("As far back as I can remember, I always wanted to be a gangster.") The role would also come to define Liotta's legacy, even as he ventured well beyond the crime genre in the decades that came after.
Much more than a gangster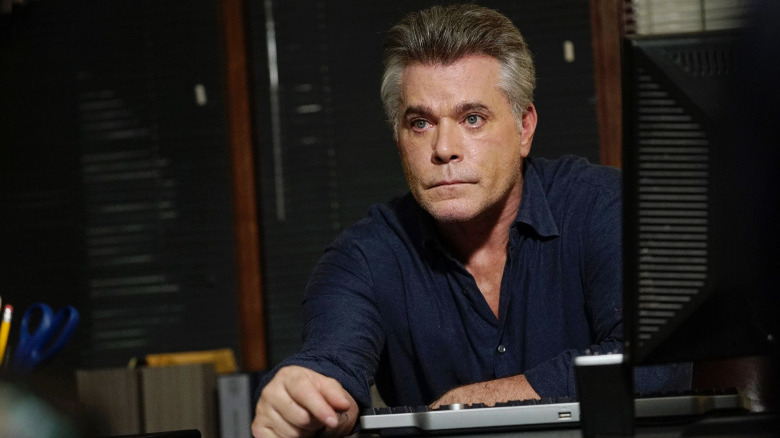 NBC
Far from being pigeon-holed into gangster movie roles, Ray Liotta devoted his acting career to working on everything from sensitive dramas (1988's "Dominick and Eugene") to broad Disney-backed comedies (1995's "Operation Dumbo Drop" and 2007's "Wild Hogs") to gritty tales of crime and corruption (1997's "Cop Land" and 2002's "Narc"). He even gave us an all-time notorious horror-thriller moment with the climactic scene in 2001's "Hannibal" where Anthony Hopkins' Hannibal Lecter gives Liotta's character (the dirty U.S. Justice Department official Paul Krendler) a literal piece of his mind.
The 2010s saw Liotta deliver supporting turns in provocative and daring arthouse fare like Andrew Dominik's 2012 movie "Killing Them Softly" (a bold critique of U.S. capitalism disguised as a crime-thriller) and Derek Cianfrance's 2013 multi-generational father-son crime saga, "The Place Beyond the Pines." He continued to make room for mainstream studio films along the way, like when he appeared in 2014's "Muppets Most Wanted" and popped up in "Sin City: A Dame to Kill For" that same year. This period also saw him return to TV, starring opposite Jennifer Lopez for three seasons on the police drama series "Shades of Blue."
More recently, Liotta co-starred in Noah Baumbach's 2019 divorce drama "Marriage Story" before appearing back-to-back in Steven Soderbergh's ever-so slick and twisty crime flick "No Sudden Move" and Alan Taylor's "The Sopranos" prequel film "The Many Saints of Newark" in 2021 (the latter of which had Liotta playing twins, no less). It was yet another reminder of what a talented character actor he truly was and only makes his sudden death all the more painful and tragic.
Rest in peace, Ray Liotta, and nothing but well wishes to his family and friends in their time of grieving.