Unsolved Mysteries Vol. 3 Trailer: Let's Solve Some Crimes Together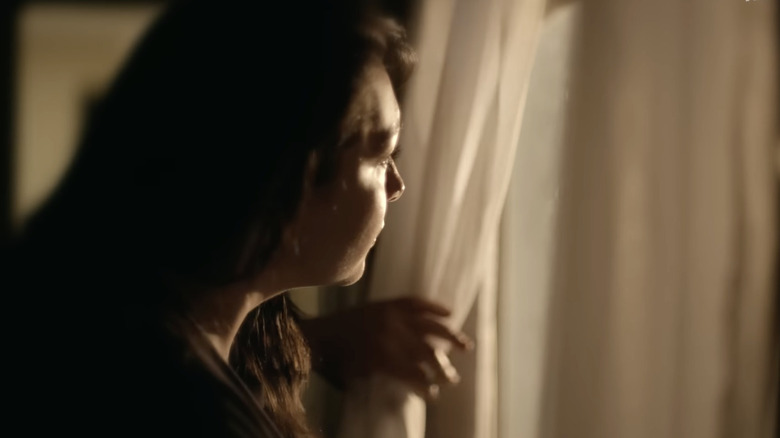 Netflix
Halloween season is in full swing now that we've entered October. Today, Netflix released a trailer for the third volume in their reboot of the "Unsolved Mysteries" series. As someone who used to watch the old ones hosted by Robert Stack, this new version has been a lot of ... well, I guess "fun" isn't the right word to use, since these are real stories and real people involved. Perhaps the best way to say this is that the mysteries are intriguing to watch and ponder over. The stories in the first two volumes were fascinating, and I also love the idea that these are mysteries that the public can help solve if they gather the right clues. 
Public consciousness can be a rough thing when you're talking about social media or politics. Still, if you can get a big chunk of the world to look with millions of fresh eyes at an unsolved crime, you might be able to crack it and bring closure to the people affected. Look at the first season of "Serial," the now highly discussed subject of which was just released from prison after 23 years.
The third volume of "Unsolved Mysteries" will run for three weeks, with each episode bringing three new unsolved cases for a total of nine. I don't recognize any of the titles of the mysteries, but perhaps you might. The unsolved mystery event begins on October 18, 2022, then continues on October 25 and November 1.
Watch the Unsolved Mysteries Vol. 3 trailer
Week 1 brings us "Mystery at Mile Marker 45," "Something in the Sky" (please let it be aliens), and then "Body in Bags." That last one sounds dire. Week 2 has "Death in a Vegas Motel," which could be any number of cases, "Paranormal Rangers," and "What Happened to Josh?" Week 3 has "Body in the Bay," "The Ghost in Apartment 14," and "Abducted by a Parent." Here is the official synopsis for the new chapter in the mystery series:
"The iconic and gripping series returns with a three-week event featuring more unexplained deaths, baffling disappearances, and bizarre paranormal activity. 'Unsolved Mysteries Vol. 3' is from the creators of the original docuseries Cosgrove/Meurer Productions, and 21 Laps Entertainment, the producers of 'Stranger Things.'"
The trailer doesn't give away much, though those lights in the sky do seem to indicate a possible alien sighting. It appears that there will be a supernatural story each week, with the one about something in the sky, paranormal rangers in the second, and a ghost story in the third. It's a nice way to balance out the darker murders and abductions. 
The first season of the reboot on Netflix premiered in July of 2020, with the second airing in October of the same year. Let's solve some crimes!