HBO To Follow Up Documentary The Case Against Adnan Syed With A New Episode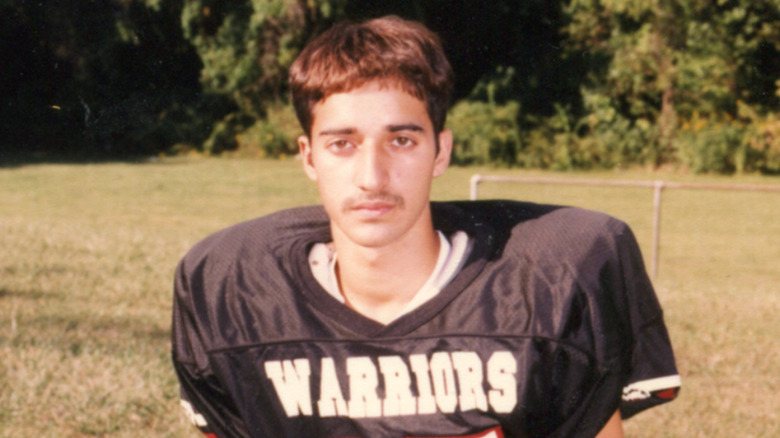 HBO Documentary Films
Amid news of the overturned conviction against Adnan Syed, HBO has announced that its 2019 docuseries "The Case Against Adnan Syed" will receive a new episode to recap these latest events. HBO Documentary Films revealed the news in a statement, saying that the episode has been in production since 2021.
"We knew the end of 'The Case Against Adnan Syed' was not the end of this story, and we've been closely following every twist and turn in the case since the series premiered in March 2019," said Amy Berg, the director of the docuseries, in the statement. "It's gratifying to see many of the questions and issues probed in the original episodes come to bear on the events of this week."
Syed's case, in which he was accused of murdering his ex-girlfriend Hae Min Lee in 1999, drew massive media attention with the 2014 podcast "Serial," the first season of which went through his case in excruciating detail. While off-air since 2018, podcast host Sarah Koenig recently revived it for a special episode, which discussed the various developments in the case that came to light after her original investigation.
A critical component
Perhaps the most important aspect of the in-production episode is that it will feature Syed himself. While "Serial" and "The Case Against Adnan Syed" both prominently featured his story, neither actually featured him directly. HBO Documentary Films is billing this episode as having "exclusive access" to the acquitted man "leading up to and following his release from prison."
It is also important to note that this announcement creates a further divide between the documentary and the podcast. While Koenig agreed in "Serial" that there was enough evidence to acquit Syed back in 2014, there were still plenty of inconsistencies in his story that remained unanswered. On the contrary, "The Case Against Adnan Syed" appeared staunchly in support of Syed, with its findings even influencing the overturn of his conviction.
The exact release date for the new episode of "The Case Against Adnan Syed" has not been revealed, but it will air on HBO sometime in 2023.