How Disney Sank The Follow-Up Project From Coraline Director Henry Selick
Focus Features
Being a Henry Selick fan from the time I was in second grade (and I have my battered copy of the official "The Nightmare Before Christmas" novelization to prove it), you can imagine how frustrating it was for me to watch his career go in circles for much of the past decade. No doubt, it was doubly hard for the filmmaker, who would end up having to wait 13 years to release a follow-up project to his splendid 2009 stop-motion animated movie "Coraline."
At first, the critical and financial success of his wondrous Neil Gaiman adaptation boded well for Selick. Within a year of its release, he had signed a shiny new deal to make a stop-motion film for Pixar and Disney (the studio he had worked with on "The Nightmare Before Christmas" and "James and the Giant Peach"). He would go on to pitch his idea for "ShadeMaker," a dark fantasy movie about a nine-year-old New York orphan, Hap, who is bullied for his unusually long fingers. However, upon meeting a mysterious girl made out of literal shadow, Hap learns his much-mocked hands might just be the key to saving New York City.
Sadly, as you're no doubt aware, Selick never got to realize his intriguing vision, which would later be re-titled "The Shadow King." In an interview with Entertainment Weekly to promote his long-awaited new movie, "Wendell & Wild," Selick recounted the tale of how, exactly, it all went wrong.
It's (mostly) John Lasseter's fault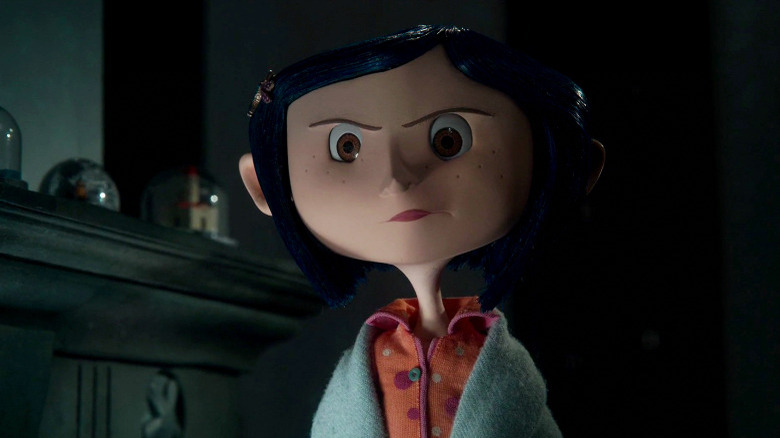 Focus Features
At the time Selick worked for Pixar, it was still operating under the supervision of John Lasseter. The "Toy Story" director, who parted ways with Disney after facing multiple allegations of sexual misconduct in 2017, was named the studio's chief creative officer in 2006 and was known for being heavily involved with all its projects. That included "The Shadow King," a film with a budget about one-third that of your average CG Pixar animated movie at the time.
"It was plenty of money," Selick assured EW. Problem was, Disney was adamant about keeping the movie's costs down, given that stop-motion animated films have historically had limited appeal at the box office. (2000's "Chicken Run," which made just under $228 million, is still the top-grossing stop-motion film of all time.) But Lasseter, as Selick put it, "just couldn't help himself," and kept making changes to the "Shadow King" script, causing its price tag to rise. Selick added:
"If he just left us alone, they would've had a really good movie for the budget, blah, blah, blah. That's just not the way he worked back then."
While all this was going on, Disney also released the Tim Burton-directed "Frankenweenie." The stop-motion horror-comedy (a re-imagining of Burton's live-action 1984 short film of the same name) fared well enough with critics yet barely broke even at the box office in 2012, even on a $39 million budget. Given its similarities to Burton's macabre coming-of-age flick, coupled with its growing costs, Disney came to see "The Shadow King" as simply too risky a venture and shut down production.
Could The Shadow King live again?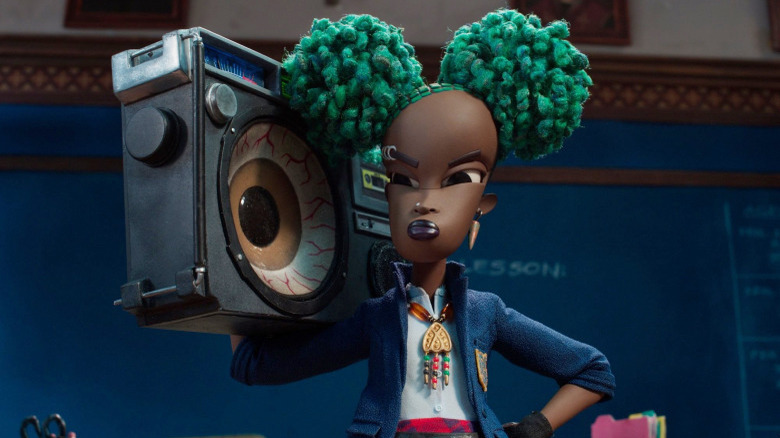 Netflix
Selick did, in fact, try and resurrect "The Shadow King" after Disney backed out, even bringing it to the 2013 European Film Market with a nifty voice cast that included the likes of Brendan Gleeson and Catherine O'Hara (... and also Jeffrey Tambor, back before he faced his own sexual misconduct allegations). It didn't pan out but Selick told EW he still has five minutes of finished footage to remember the project by.
Is there any chance "The Shadow King" may yet see the light of day? There was once a time when Selick's "Wendell & Wild" backer, Netflix, would have seemed like the perfect place for the filmmaker to try and revive the movie. But with the recent gutting of its animation slate, it seems the streamer might be done rescuing daring productions rejected by other studios. After 13 years of having the rug pulled out from under him, it's mostly just a relief Selick was able to get his latest project across the finish line before all that happened.
"Wendell & Wild" opens in theaters on October 21, 2022. It will begin streaming on Netflix one week later.