Jeffrey Tambor Leaves 'Transparent' Amid Sexual Harassment Allegations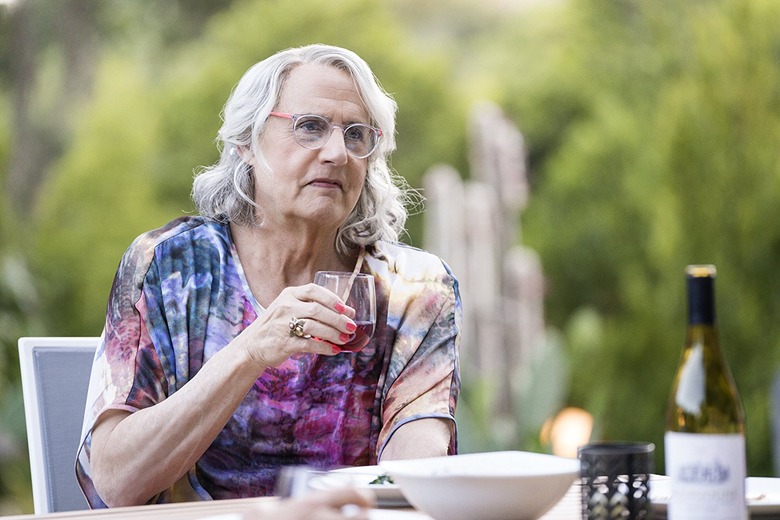 Three weeks after Amazon launched an investigation into two separate sexual harassment claims, star Jeffrey Tambor announced that he is leaving Transparent.
The Amazon comedy-drama series became the subject of scrutiny after Tambor's former assistant and transgender actress Van Barnes accused the actor of repeatedly engaging in inappropriate behavior towards her in early November. A week later, transgender actress and Transparent semi-regular Trace Lysette alleged that Tambor also sexually harassed her on set.
Jeffrey Tambor won't be returning to the Amazon series that won him a Golden Globe and an Emmy for the lead role of a retired college professor who comes out to her family as a transgender woman, according to Deadline. Tambor initially denied Barnes and Lysette's claims, (Barnes in early November and Lysette on November 14), calling them "baseless." However, as Amazon's investigation into the claims continued and Transparent writers vocally supported writing Tambor off the series, Tambor has taken it upon himself to leave the show.
In a statement to Deadline, Tambor said:
"Playing Maura Pfefferman on Transparent has been one of the greatest privileges and creative experiences of my life. What has become clear over the past weeks, however, is that this is no longer the job I signed up for four years ago.
I've already made clear my deep regret if any action of mine was ever misinterpreted by anyone as being aggressive, but the idea that I would deliberately harass anyone is simply and utterly untrue. Given the politicized atmosphere that seems to have afflicted our set, I don't see how I can return to Transparent."
Around November 8, Barnes reportedly penned a private Facebook post that accused Tambor of repeatedly "propositioned her, made lewd comments, groped her and threatened to sue her if she spoke up," according to Deadline. In response to these claims, Amazon immediately launched an investigation, which came off the tail of Amazon Studios boss Roy Price resigning over sexual harassment claims three weeks earlier. But the turning point was when Lysette claimed that Tambor repeatedly made lewd, "sexually suggestive" comments to her on the set of Transparent and physically pressed up against her during a break in filming. In her statement, Lysette implored that Transparent creator Jill Soloway and Amazon "remove the problem and let the show go on."
The show has not yet been picked up by Amazon for season 5, Deadline reports. Soloway hasn't commented on the accusations because of the ongoing investigation.