First Look At Henry Selick's 'The Shadow King;' Voice Cast Includes Brendan Gleeson And Jeffrey Tambor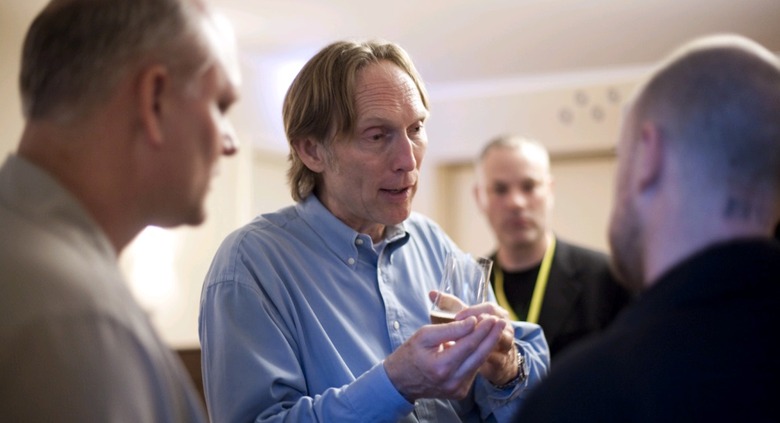 Henry Selick's stop-motion animation Shademaker hit a massive roadblock last year when Disney backed out of the project, but happily it turned out not to be dead so much as stalled. K5 International got things going again this week when it decided to back the project (now titled The Shadow King) and bring it to the European Film Market.
Today, we have a first look at the new feature in the form of a sales poster for EFM. In addition, we have some info on the promising cast, which will include Jeffrey Tambor, Brendan Gleeson, and Catherine O'Hara. Hit the jump for more.
THE SHADOW KING is a deliciously magical tale about nine-year-old New York orphan Hap who hides his fantastically weird hands with long fingers from a cruel world. But when a living shadow girl teaches him to make amazing hand shadows that come to life, his hands become incredible weapons in a shadow war against a ravenous monster bent on killing Hap's brother Richard and ultimately destroying New York.
Bleeding Cool picked up the new info from K5's official site. The voice cast is as follows:
Jaden Betts as Hap
Pamela Adlon as Richard
Brendan Gleeson as Darce
Jeffrey Tambor as Cuzzie Bell
Catherine O'Hara as Miss Fern
Not too shabby! Betts is an actual child and as such doesn't have too many credits, but the rest are great, experienced talents.
If you're wondering how the just-revived project already has a first image, that's because Selick isn't starting from square one, but picking up where he left off at Disney. The poster shows Hap and Richard (I'm assuming) as they watch a man making hand shadows. I'm not sure whether he's one of the five characters listed. Maybe Cuzzie Bell? He looks like he might sound like Jeffrey Tambor.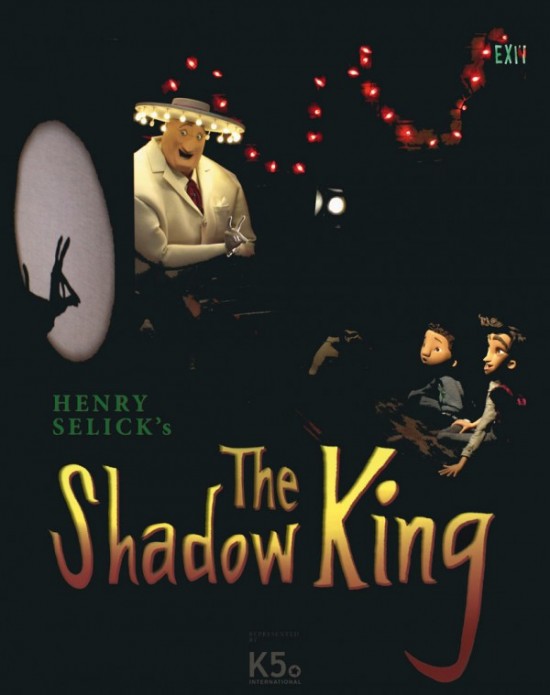 The Shadow King doesn't have a release date yet, but with a little luck we could get an update soon.