Pretty Much Every Horror Production Company In Hollywood Passed On Barbarian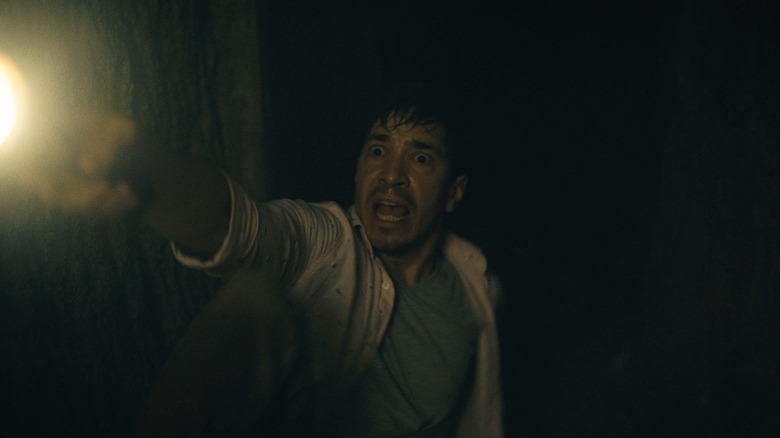 20th Century Studios
September 2022 was a downright abysmal month at the box office, for the most part, but if there was perhaps one bright spot, it was "Barbarian." The brilliantly marketed horror flick from director Zach Cregger, a founding member of "The Whitest Kids U'Know," managed to top the charts in its opening weekend and has since become a word-of-mouth success story that just keeps on rolling. But it wasn't an easy road that led to this movie's success, as just about every studio that makes horror movies passed on it before things finally came together.
In a recent feature from Vulture about the success of "Barbarian," Cregger explained that the movie's unconventional structure was a deterrent for many who read the script and could have financed the production. Not to get into spoilers here, but it is a pretty unconventional, absolutely wild ride. Cregger, despite the rejections, was determined to get the film made.
"I made a spreadsheet of every production company that had made a horror movie in the last 15 years and sent it out to all of them, and every one of them said no. They didn't like that the movie resets on page 50. They didn't like that there's a character who's part of Hollywood. And they said nobody wants to follow a rapist for 30 pages. All of these things that people were picking on, especially the lack of a structure, were the things that excited me the most. I knew that if I were to polish those edges, I would be compromising this thing and defanging it before it had a chance."
Missing the boat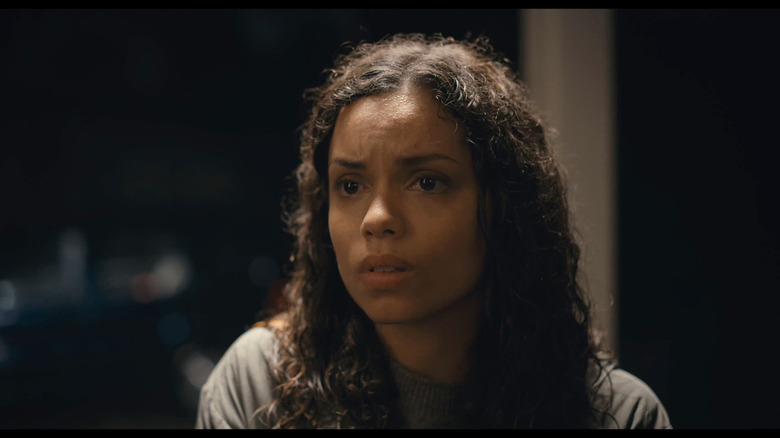 20th Century Studios
The likes of Neon and A24, among many others, passed on making the film. Cregger was prepared to sell his house and go into debt if need be to make the movie a reality. BoulderLight Pictures, headed by J.D. Lifshitz and Raphael Margules, eventually came to the rescue. They saw Cregger's vision and decided to get on board. They also got the script in the hands of mega-producer Roy Lee ("It," "The LEGO Movie") and when he came aboard, things really got going.
While there were financing issues along the way, with the original financier passing away just ahead of production, ultimately, Lee managed to secure a deal to get the $4.5 million budget they needed, with Disney's 20th Century Studios coming aboard as an unlikely distributor. The brass at Disney, amazingly enough, completely understood how to market "Barbarian" and did so without giving away the movie's biggest secrets, making it a real rollercoaster for unsuspecting moviegoers. Despite the hardship, it all came together as a perfect storm to create an under-the-radar hit.
Big risk, big reward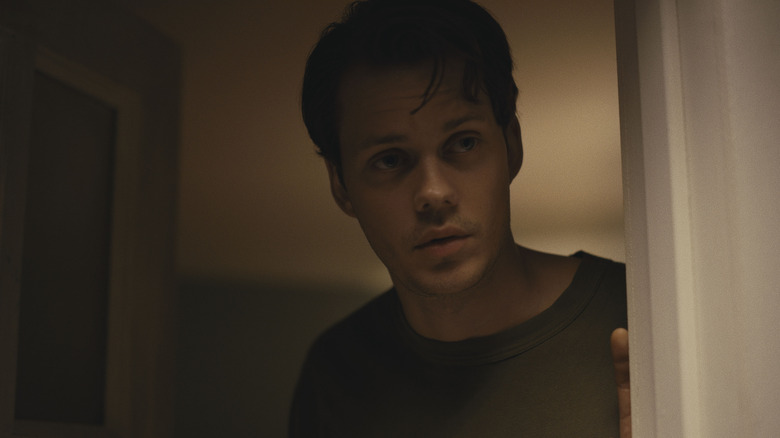 20th Century Studios
There is no question that making a movie like "Barbarian" was risky as it was off the beaten path, and didn't have any real A-list stars. All due respect to Justin Long and Bill Skarsgard, but they don't necessarily put meat in seats. Be that as it may, the intrigue and low budget made for a winning formula. As of this writing, the film has earned just shy of $35 million at the box office, and that is largely without an international rollout. Even when accounting for marketing, that is an absolute win.
The fact that this movie managed to capture such buzzy word of mouth suggests its shelf life will be long. It very much could be the kind of movie that a lot of people catch up with on streaming after an already successful theatrical run. Even the most creative studio accounting known to man would probably have a hard time hiding those profits. Not bad for a director who had been in director's jail since helming the 2009 flop "Miss March."
"Barbarian" is in theaters now.