The Daily Stream: Melancholic Western The Misfits Is Marilyn Monroe's Final Role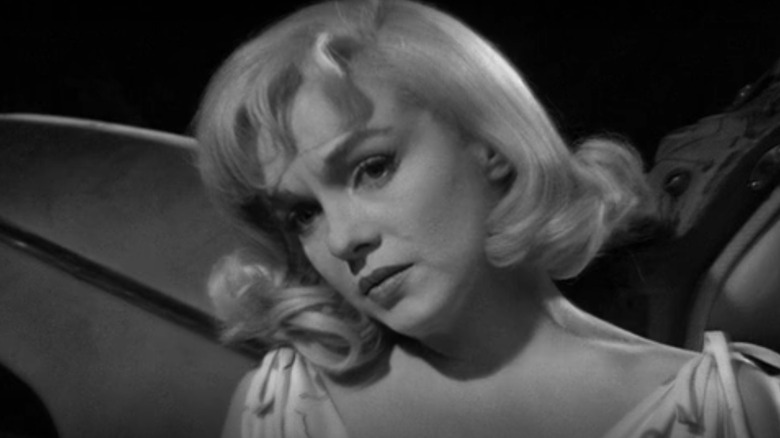 United Artists
(Welcome to The Daily Stream, an ongoing series in which the /Film team shares what they've been watching, why it's worth checking out, and where you can stream it.)
The Movie: "The Misfits"
Where You Can Stream It: The Roku Channel, Hoopla
The Pitch: A contemplative drama with big ideas about love, companionship, and what it means to be tamed, "The Misfits" is the last role stars Marilyn Monroe and Clark Gable completed before their respective deaths. Monroe plays Roslyn, a woman who we meet as she's filing for divorce from her unfriendly husband. Gable is Gaylord, an aging cowboy she meets when his best friend Guido (Eli Wallach), a tow truck driver, gives her a ride the same day she files for the dissolution of her marriage. Gaylord quickly makes a modest proposal to Roslyn, and she uproots her life to live with him in his country home. Montgomery Clift, meanwhile, plays a reckless cowboy.
Despite pernicious misconceptions about the type of roles Monroe took, "The Misfits" isn't a flashy movie, nor is it a shallow one. With a script by the actress' third husband, Pulitzer-winning playwright Arthur Miller, and a seasoned John Huston behind the camera, the movie is all about the mature emotions of people who need and want each other in different ways. It's challenging and deeply sad, but it's also committed to getting to the core of a female character who's long-since been defined by the whims and desires of men. While it would be folly to assume the fictional film reflects its lead's heart, "The Misfits" is undoubtedly more thoughtful than many projects that have aimed to capture Monroe's essence since her passing.
Why it's essential viewing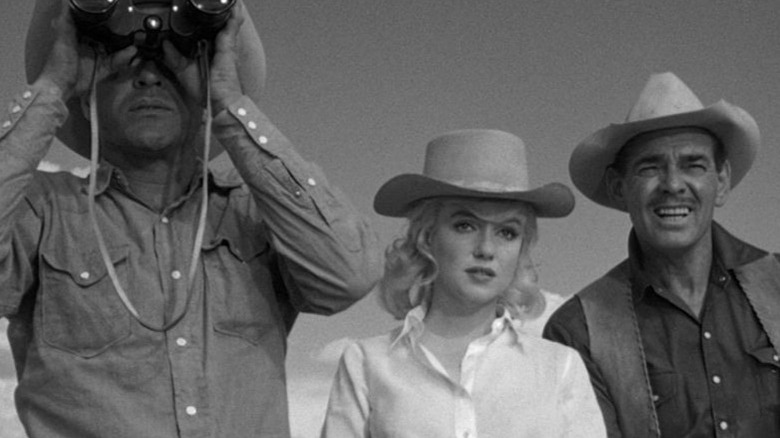 United Artists
While discussions of how Monroe related to — and differed from — her public persona could fill a book, one thing about "The Misfits" is certain: it's not a film that attempts to put the actress in a box. Miller's script imagines Roslyn as a woman who's deeply empathetic but far from naive. She goes with Gay not out of love, but as an experiment, a sort of melancholic search for transformation or understanding in the wake of her divorce. When the man points out that she's the saddest woman he's met, she says most men think she's happy, and he counters by explaining that they only think she's happy because she makes them happy. Then he tries to kiss her.
The movie is full of achingly wise moments like that, lines from Miller that seem more like something from a stage play or a short story (the script is based on the latter) than a movie. "The Misfits" isn't perfect — it's overlong and sometimes mixes subtlety with its exact opposite — but the United Artists film is bursting with a level of reflection and awareness of the human condition that seems rare for an A-lister led movie of its time. It especially seems rare for a Monroe film, as the often-typecast actress gets to play a woman who seeks simple joy, freedom, and companionship while surrounded by men who can't help but project their own patriarchal needs onto her.
A career ends with a contemplative role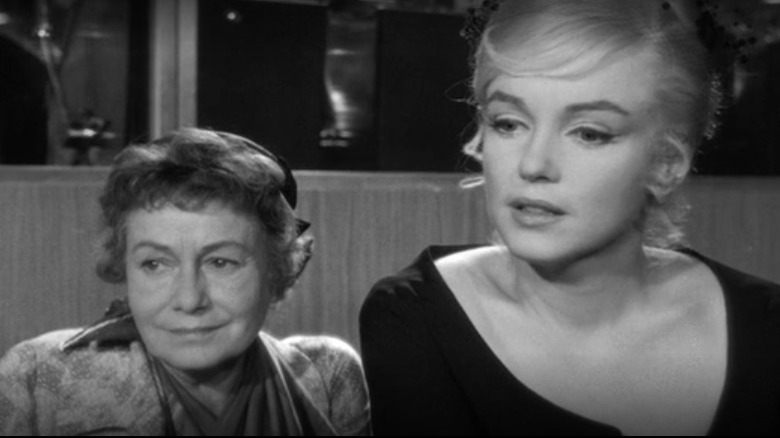 United Artists
Sixty years after her death, much of the world still seems a lot like the men in "The Misfits": it can't help but project onto this beautiful woman, leaning in for an unwanted kiss right after it claims to understands her sadness. As written by her soon-to-be ex husband, "The Misfits" surely isn't free from some projection of its own, but maybe, just maybe, this project she chose gets a little closer to her truth than some of the dime-a-dozen posthumous representations out there.
"Sometimes when a person don't know what to do, the best thing is to just stand still," Gay tells Roslyn at one point, and she decides to stand still with him in the country when they've only just met. "The Misfits" is thought-provoking, finely-acted, and — as the plot shifts to include rodeo cowboys and wild horses that offer as much metaphorical as literal significance — ultimately shot through with humanity and pain. It's a film that isn't afraid to stand still, take stock, and consider the type of complicated woman that it too often seems like the world can't imagine exists.