Studio Execs Didn't Understand What They Had On Their Hands With Marilyn Monroe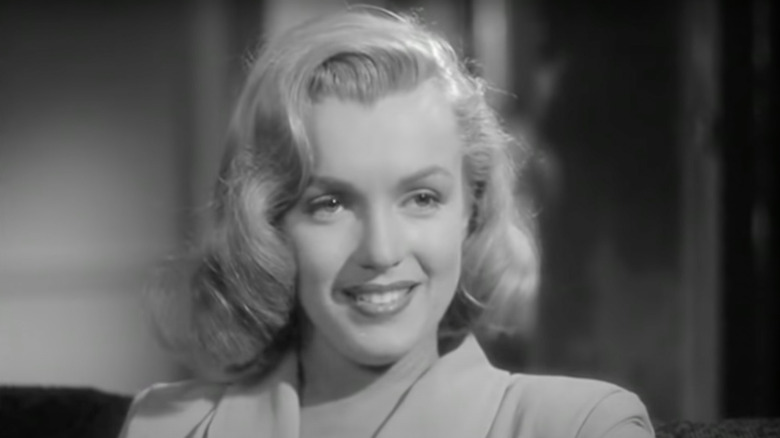 Metro-Goldwyn-Mayer
Today, Marilyn Monroe is recognized as the ultimate movie star. She was a beautiful, media darling with a rags-to-riches story and boatloads of talent, all of which made audiences (and fellow celebrities) fall head over heels in love with her. Throughout the '50s and '60s, Monroe was the hottest actress in Hollywood, and starred in popular films like "The Seven Year itch," "Gentlemen Prefer Blondes," and "Some Like it Hot."
Tragically, after a short time in the spotlight, Monroe's life was cut short when she died of a drug overdose at 36. Monroe's looks, performances, and dramatic romances made her an icon, but her premature, tragic death cemented her status as a Hollywood legend. Today, Monroe is widely regarded as one of the most famous and beautiful women in history, but Hollywood studios didn't initially recognize her superstar potential.
No star potential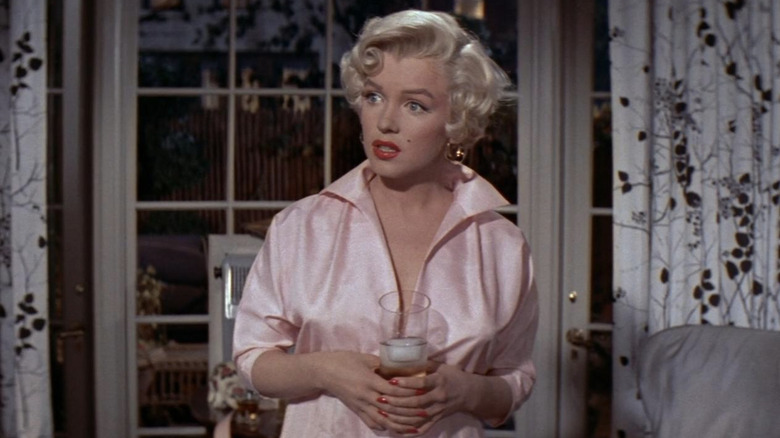 Twentieth Century Fox
After beginning her career as a model, Monroe set her sights on the world of acting, and signed a short-term contract with 20th Century Fox in 1946. After a few inconsequential appearances in films, she was dropped from the contract, and returned to modeling. She accepted $50 to pose nude in order to make ends meet, but the photo gained enough attention to earn her another chance in Hollywood.
Monroe accepted bit parts in films for the next two years before landing a part in John Houston's "The Asphalt Jungle." Although her role was still minor, the upcoming actress was proud of the film, and delighted that audiences finally began to notice her. In her autobiography, My Story, Monroe recalled audiences' positive reactions to her:
"It was a fine picture. I was thrilled by it. The biggest thrill, though, was myself. The audience whistled at me. They made 'wolf noises.' They laughed happily when I spoke. They liked me very much."
Monroe and her friend and talent agent Johnny Hyde thought the film would be her big break. According to Monroe, when Hyde approached Metro-Goldwyn-Mayer, they refused to give her a contract because she wasn't "star material" and didn't have "the sort of looks that make a movie star."
Despite the exec's opinion, Monroe continued to act, and finally won another Fox contract after her breakout performance in "All About Eve." The Metro exec must have felt pretty silly after Fox signed Monroe and downright gutted when she exploded into superstardom.
Careful what you wish for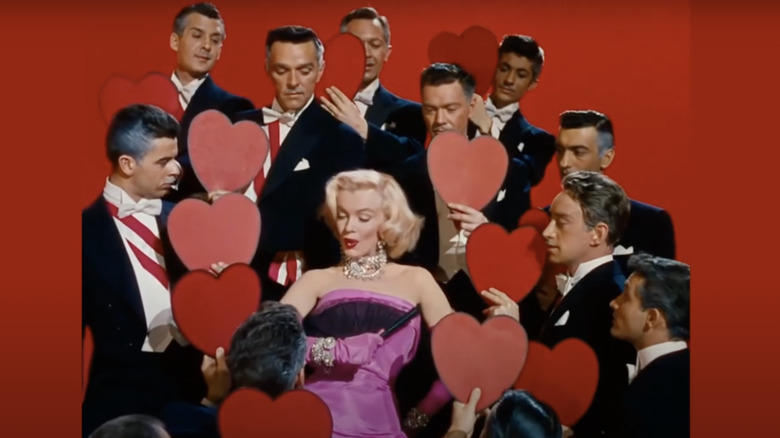 Twentieth Century Fox
After years of dealing with naysayers and financial troubles, earning Hollywood success should have felt like a dream come true for Monroe, but it just brought new problems. Ironically, Monroe became famous for her beauty and magnetism and struggled to be taken seriously as an actress. Throughout her career, she was typecast as a "dumb blonde" and the quintessential male fantasy, but she could never escape her sex symbol status. Despite joining The Actor's Studio and starting her own production company, Monroe's legacy often focuses on her physical attributes and overlooks her talents.
In addition to overshadowing her acting career, Monroe's beauty and vibrant personality often attracted powerful men who couldn't deal with her sexuality, popularity, and fame. She was reportedly abused by her husband, baseball great Joe DiMaggio, for filming the infamous "Seven Year Itch" scene where her skirt flies up. Monroe also had a short-lived marriage to playwright Arthur Miller, but the intellectual thought she was beneath him and found her to be "embarrassing." The fame that she worked so hard to achieve not only interfered with her ability to be taken seriously, but also made it impossible to be respected by men in romantic relationships.
Unhappy in her career and love, Monroe turned to substances for help, eventually leading to her tragic death.
Monroe's life before Hollywood was troubled, but fame and money only seemed to exacerbate her feelings of inadequacy and loneliness. Perhaps her life would have been better had the studio executives been right. If she'd never found Hollywood success, maybe she could've found some form of happiness outside the spotlight. Unfortunately, we'll never know.