Andor's Unique Tone Is The Result Of Work Tony Gilroy Wrote Years Ago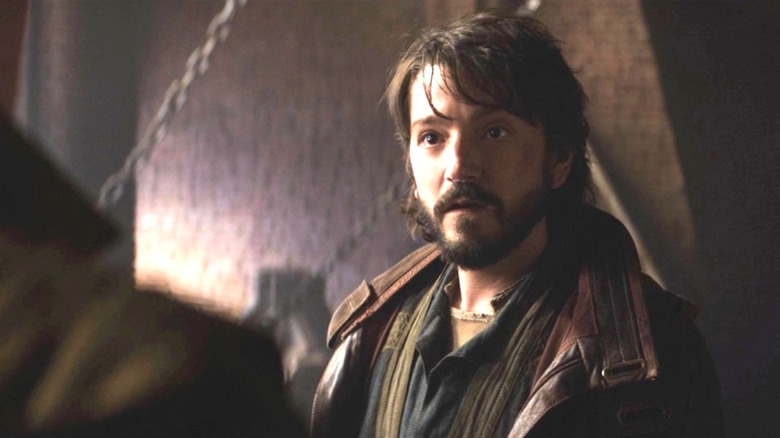 Lucasfilm
Star Wars has always been the most interesting when it's being guided by someone looking to break the mold in some form. "The Last Jedi," for example, took a more introspective approach to the iconographies we know and love, while still being a rousing space adventure with characters who evolve beyond their archetypes. It's an astounding piece of franchise filmmaking that I thought Lucasfilm would never allow again.
I'm pleasantly surprised that "Andor" shows what the world of Star Wars looks like without the influence of the Skywalkers or fan-baiting. With the first three episodes made available on Disney+, the prequel series has delved into the slow-burn murky waters of neo-noir, espionage, and war dramas. You feel like you're watching a galaxy beaten down by an overwhelming regime, in which the might of the few make a stand.
In that case, Diego Luna's Andor is the perfect figurehead to show how the massive rebellion forces of George Lucas' original trilogy originated. But before the fun space adventure can begin, "Andor" has been showing just how dire the world around these characters is, and that's largely due to one of its prime creative forces, Tony Gilroy. Having directed "The Bourne Legacy," the "Michael Clayton" filmmaker was also instrumental in penning screenplays for "Dolores Claiborne," "The Devil's Advocate," and the first three "Bourne" movies. His work reflects a darker side of hidden secrets and destructive forces outside of our periphery, making him the perfect fit for "Andor."
Lucasfilm went to Gilroy years after he submitted his pitch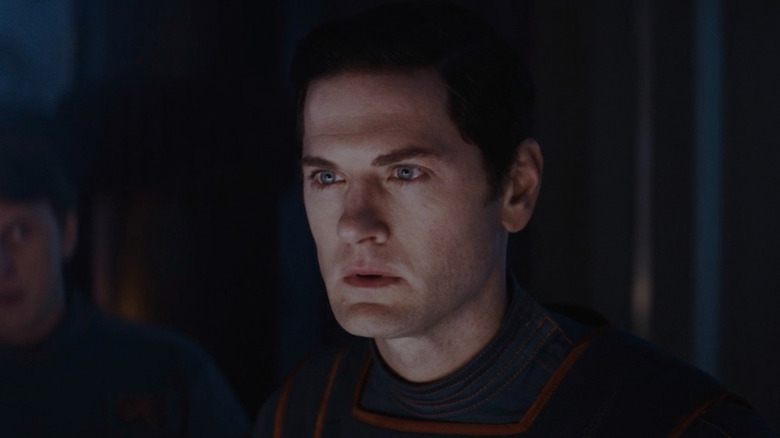 Lucasfilm
While guest spotting on Deadline's Crew Call podcast, Gilroy spoke about how selective he is with the projects he chooses to work on. Whenever he does work on something, he's putting his all into it. Gilory had submitted a thoroughly detailed outline of what "Andor" could feel and look like years ago, and it was Lucasfilm that reignited his vision for the project:
"I'm going to bring what I do, so the fact that they're (Lucasfilm) even coming to me, and I've given them a sort of manifesto a few years earlier about how insane I thought the show should be and what they should be doing, when they came back, they were like, 'Wow, we like this idea now, and we can afford to pay for this idea now, and we want you to do it.'"
Even more than "Rogue One," Andor has shown the destruction caused by living under totalitarian rule. The Empire's stranglehold is so powerful that its most fervent followers are blinded by upholding oppressive rule, which in turn makes the drastic actions taken by the blossoming rebellion more complicated.
In only three episodes, the tone of Gilroy's idea is a unique presence in the "Star Wars" universe, which means there are still tough times ahead of us after the momentary spark of rebellion.
The first three episodes of "Andor" are currently streaming on Disney+.