Cool Stuff: The Mandalorian's Razor Crest Ship May Be Gone, But Now It's An Ultimate Collector Series LEGO Set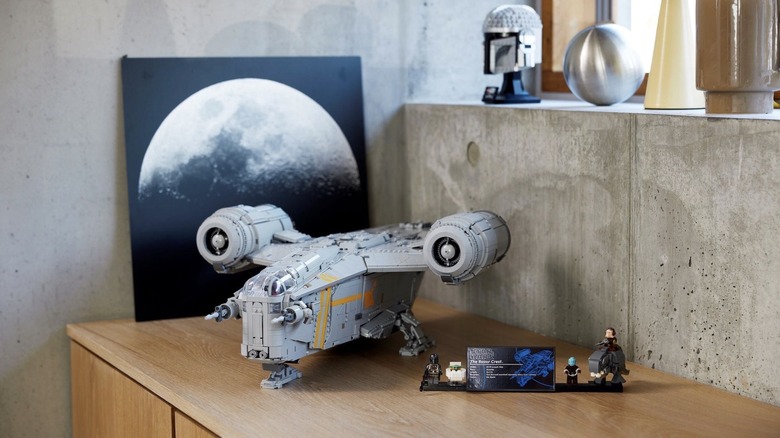 Lego/Lucasfilm
In "The Mandalorian," the real tragedy of "Chapter 14: The Tragedy" was the destruction of Mando's ship, the Razor Crest. When last we saw it, the Razor Crest was chilling by the mountainside, just minding its own business, not a care in the world ... when suddenly a turbolaser blast from the sky blew it into over 6,000 pieces!
Gone but never forgotten, you can now reassemble all 6,187 of those pieces into Lego's new Ultimate Collector Series Razor Crest set. It will only, ahem, set you back $599.99. That's a small price to pay for a spaceship, innit?
Don't pretend you haven't thought about building a life-size replica of the Razor Crest in your backyard. With Lego's Razor Crest, alas, you won't be able to climb inside of it and escape the impending destruction of Earth. (Haven't heard about that? Never mind). However, you will be able to play with the detachable escape pod, because it comes with one of those, "with space inside for a minifigure," per the official product description.
But that's not all! The Razor Crest set also comes with a Grogu figure in a hovering pram (hovering not included), minifigures of Mando, the Mythrol, and Kuiil (just pretend you remember who those last two are without consulting Wookiepedia), and "a buildable Blurrg LEGO figure to fit inside The Razor Crest's cargo compartment." In addition, it has removable engines, a minifigure-size carbon-freezing chamber, and other things too nifty to enumerate without making your brain melt.
I am one with the Razor Crest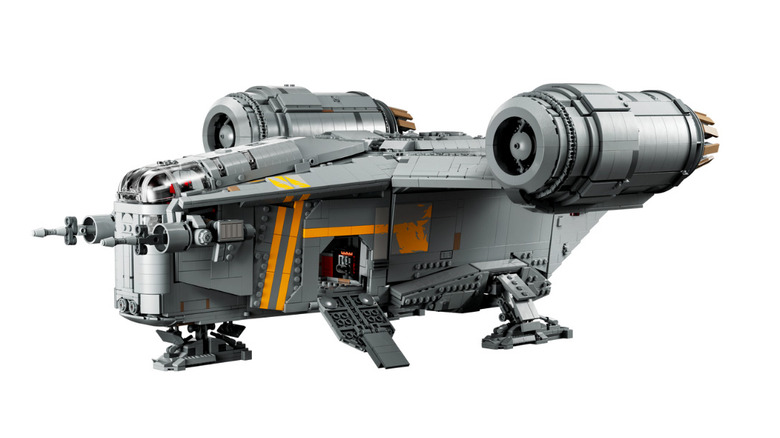 Lego/Lucasfilm
I have a sister — the Leia to my Luke, as it were — who works at Legoland in Florida, but personally, my inner "Star Wars" consumer is more partial to 6-inch Black Series figures. Though it pains me to admit this, I fell off the wagon just last week and scooped up a couple more of them at the flagship Hot Toys store in Tokyo, where you could also see a realistic-looking Boba Fett seated on his throne from Jabba the Hutt's palace.
Now, I know what you're thinking: we're all going to perish. Toys won't turn back the clock, but the upside of Lego sets like this Razor Crest one is that they "are designed for people like you who enjoy fun DIY activities to relax in a mindful and creative way." That makes it sound like you can meditate to the mantra of "I am one with the Force and the Force is with me" while you're headed to the great beach planet in the sky. (It's called Scarif.) And really, what could be more heroic than that?
No money changed hands from toy company or theme park to siblings in the writing of this. Lego's Ultimate Collector Series version of the Razor Crest goes on sale starting October 7, 2022.