Avatar Rerelease Grosses $30.5 Million Worldwide, Reminding Us Why You Don't Bet Against James Cameron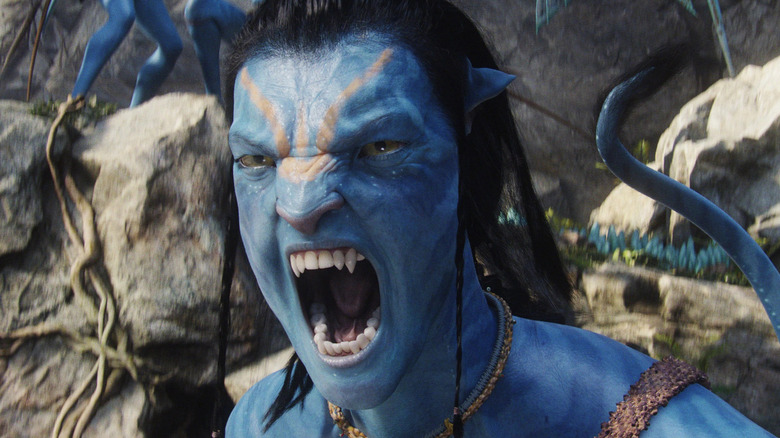 20th Century Studios
Dammit, Jim, you did it again! After regaining the top spot as the highest grossing movie of all time from "Avengers: Endgame" thanks to a rerelease in China last year, James Cameron's "Avatar" is topping the box office yet again. 
Considering his incredibly impressive track record consists of banger film after banger film, it shouldn't be that surprising to see the filmmaker behind "The Terminator" and "Titanic" reclaiming the throne as the Na'vi march (or fly) toward the possibility of starring in the first and only movie to hit $3 billion at the box office. And this is ahead of the four upcoming sequels rolling out over the next few years, which will undoubtedly baffle minds by raking in an obscene amount of money.
If you're wondering who those sequels are for (aside from Cameron himself), the answer apparently is the worldwide audience that contributed to the $30.5 million box office when Disney rereleased the 20th Century Studios film this weekend, after recently taking the film off of Disney+. Deadline reports that the 4K HDR version of the movie snagged the top spot in 50 global markets upon launch by grossing $20.5 million, 13 years after its initial release.
Maybe worry darling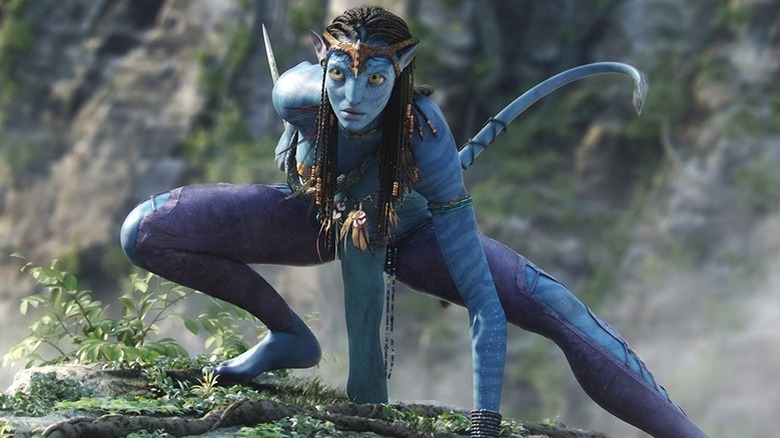 20th Century Studios
If you're wondering how "Avatar" was able to be so dominant in theaters after all this time, there are a few theories. If Cameron is to be believed, then this 4K HDR 3D version of the film is how it was truly meant to be seen. But also, there wasn't much competition. 
Warner Bros.' "Don't Worry Darling" from director Olivia Wilde was the next biggest new release this week. While the movie (which is steeped in behind-the-scenes drama) landed the #1 spot for the weekend domestically and grossed $30 million globally, there was a drop-off from Friday to Saturday after the legions of Harry Styles fans saw it the first moment they could. And the audiences looking to see huge cinematic blockbusters wouldn't be satisfied with Florence Pugh's latest film unless it somehow tied into the Marvel Cinematic Universe, so "Avatar" was really the only show in town.
This has to make the Mouse House confident that the "Avatar" franchise is still positioned to be a big money maker. They've done their part to keep the story alive by unveiling next level theme park experiences with "Avatar: The World of Pandora" at Disney's Animal Kingdom in Florida, but now it's the movies' time to shine once more.
"Avatar: The Way of Water" premieres in theaters on December 16, 2022.