Avatar Might Soon Become The First And Only $3 Billion Movie Ever At The Box Office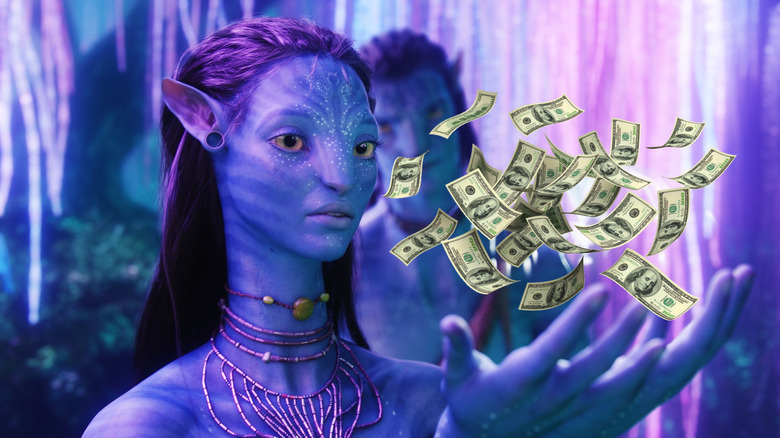 20th Century Studios
James Cameron is a man who seemingly knows nothing but success in his illustrious filmmaking career. From "The Terminator" to "Titanic," the man has proved time and time again that seemingly nobody understands the moviegoing masses better than him. But his crowning achievement in that department remains 2009's "Avatar," which remains the highest-grossing movie in the history of the box office. It was dethroned for a short period by "Avengers: Endgame," only to take the crown once again last year thanks to a re-release in China.
That re-release helped get theaters in the country back on their feet in the wake of the pandemic. Similarly, Cameron looks to wake up the box office again later this year with the long-awaited "Avatar: The Way of Water," the sequel to his 2009 smash hit blockbuster. It is expected to be the first of four (count 'em four!) sequels that will be released in the coming years. But since it has been more than a decade, Disney is planning a re-release of the original in theaters this weekend. And, given where things currently stand, that re-release could give "Avatar" yet another impressive feather in its cap: it could very well become the first and only movie ever to cross $3 billion at the global box office.
A perfect storm of timing, opportunity, and Disney understanding that the audience for this film is absolutely massive, could very well be enough to push the film over the impressive milestone. A milestone, I might add, that will, in all likelihood, never be touched by another film again. At least not until such a point that inflation would make the feat genuinely unimpressive.
The appetite is there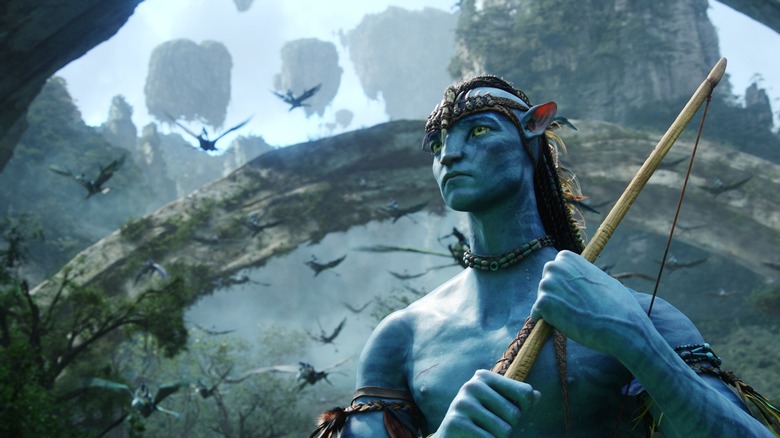 20th Century Studios
As it stands, "Avatar" has amassed $2,847,397,339 at the global box office through its various releases. Though the lion's share of that money was made in its original, unprecedented run atop the charts in late 2009 and throughout much of 2010. That means, in order to get to $3 billion, it would need just shy of $153 million in ticket sales. That may seem like an obscene amount of money for a re-release, especially when considering that the recent "Spider-Man: No Way Home" re-release made less than $10 million domestically. But these are very different beasts, and there is already evidence to suggest that global appetites for this movie are through the roof, even today.
Last year's re-release of the film in China generated a truly impressive $57.7 million. That was from one country and well in advance of "The Way of Water," which hits theaters in December. So, what might the appetite be for that re-release in anticipation of the sequel in the U.S. and around the globe? If it's anything at all like it was in China, that $153 million suddenly doesn't seem all that outlandish.
As far as re-releases go, the 1997 "Star Wars" special editions are probably the cream of the crop, with "A New Hope" bringing in a whopping $138.2 million in the U.S. alone. Am I saying "Avatar" is on the same level as "Star Wars?" I absolutely am not. I am, however, suggesting that the continued ability for this movie to put meat in seats all these years later indicates it is more than just a forgettable sci-fi movie that over-performed, as some on Film Twitter might have you believe. The point is, a presumed global rollout of this new restoration of "Avatar" could (and I stress could) get to that $153 million figure.
A hunger for big movies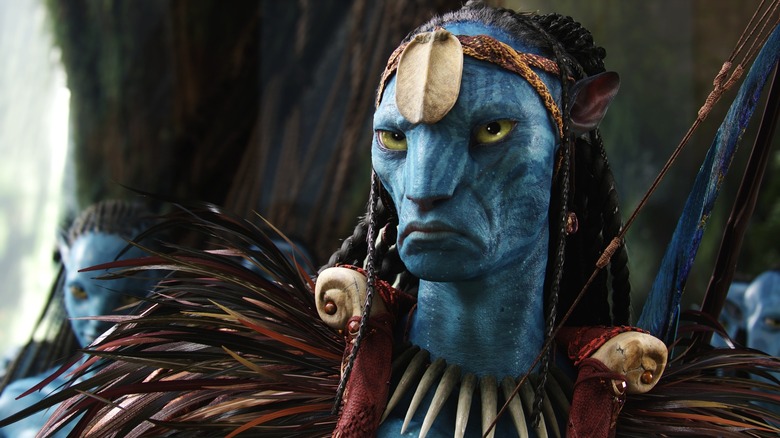 The other thing to consider right now is that Hollywood, for whatever reason, decided to leave most of September and much of October with virtually no big movies. Audiences are downright hungry for blockbuster fare right now. No disrespect, but it's very bad when a movie like "The Invitation" can top the charts with less than $7 million. The larger point here is that "Avatar" is not hitting theaters again in a crowded marketplace. Its biggest competition will be "Don't Worry Darling." I think it's fair to say those two movies are probably going for different crowds.
We actually don't have another out-and-out blockbuster in theaters until "Black Adam" on October 21. So, in theory, Disney could have a few weeks to let the Na'vi dig up more gold at the box office. It's also worth considering that, even if this $3 billion milestone doesn't happen in the next few weeks, we may well get other re-releases when the other "Avatar" sequels arrive in the coming years. Again, that $153 million seems very possible. Is it a guarantee? Absolutely not. But at this point, underestimating James Cameron is a fool's errand.
The "Avatar" re-release hits theaters on Friday, September 23, 2022.