Some Of David O. Russell's Best Dialogue Is Improvised On The Spot, According To Robert De Niro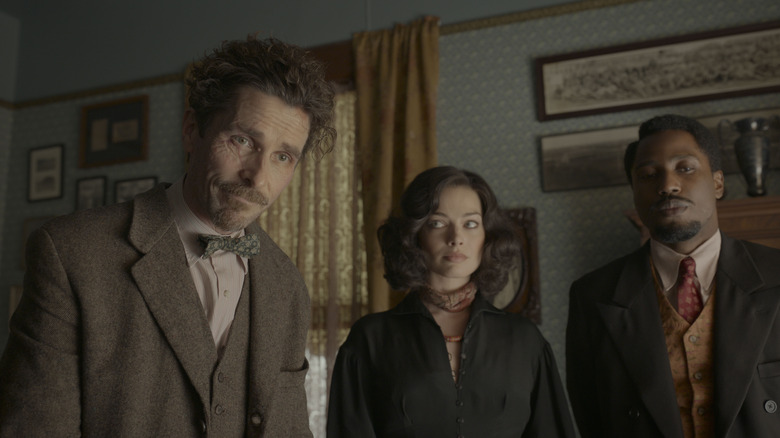 20th Century Studios
"Amsterdam" arrives in theaters on November 4, 2022, and it's not 100% clear what we can expect from it. It's director David O. Russell's first film since "Joy" seven years ago, and if its anything like his other work, we can expect some really interesting performances from his actors. "Amsterdam" stars A-list actors like Margot Robbie, Christian Bale, John David Washington, Robert De Niro, Rami Malek and Anya-Taylor Joy, all of them looking in the trailer like they're giving it their all. 
It's hard not to get some "American Hustle" vibes from what we've seen so far of "Amsterdam." Russell's 2013 crime drama was definitely a little messy at times, but it delivered some standout award-winning performances. A lot of this seemed to be the result of the actors being allowed to improvise slightly on set and get swept up in the emotions of the scene. "I'd say at least two-thirds to three-quarters of it is as scripted," Russell told Vanity Fair, with the caveat that "once they get into that flow of that character, then we may change it." It's what led to scenes in "American Hustle" that felt like barely-constrained chaos in the best way possible.
That's why Robert De Niro's comments about "Amsterdam" are so promising. In a recent press conference attended by /Film's own Jeff Ewing, De Niro explained how some of the best lines in the film were improvised. 
Nothing quite like spontaneity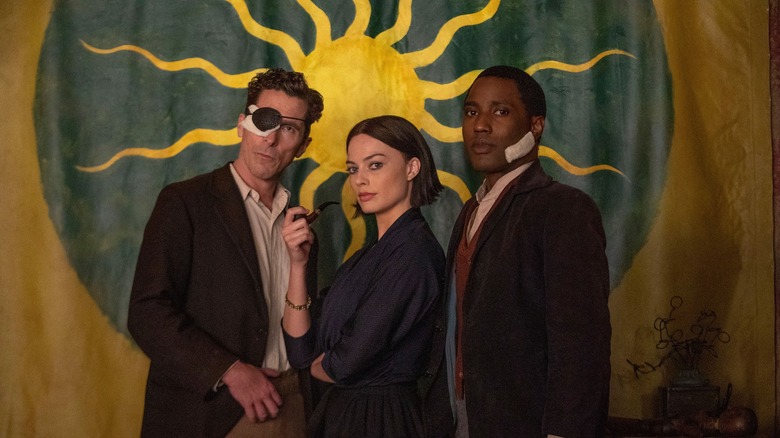 20th Century Studios
"The way he shoots, as though he's writing as he's shooting," De Niro said. "He stands behind the Camera Operator or the Steadicam or the handheld, and tells them where to go and tells the actors sometimes what to say ... sometimes the best dialogue and delivery of dialogue can come out of those moments, because they're so spontaneous you have no time to think about them."
It seems like one of the many ways Russell tries to make his films feel more personal, more real. When writing "Silver Linings Playbook," he once said that "the whole trick" to writing his movies is "to make it feel like you're spying on real people's lives as they get through the day," and that's exactly how all of his best films seem to feel. Even as each scene technically furthers the plot, it never really feels like the plot is the focus. Instead it often feels like we're watching a real life argument play out in real time, like something that isn't scripted at all. 
We don't know how "Amsterdam" will compare to his previous films, but it sounds like the director's willingness to improvise hasn't gone anywhere. "That's how he works," De Niro said of Russell. "It's a lot of fun."