Robin Williams Wanted To Use Bobby Moynihan's First Day On Saturday Night Live For A Big Prank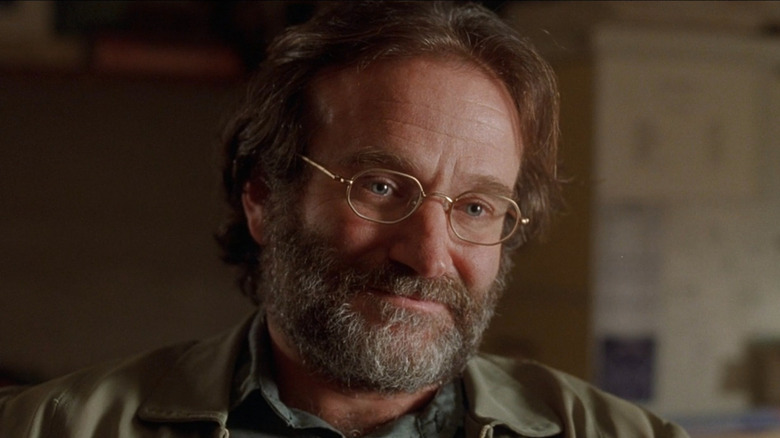 Miramax
t is rather surprising that a comedic superstar like Robin Williams only hosted "Saturday Night Live" three times. The last time he took on hosting duties was in 1988, and after that, he only appeared on the show in one cameo in 2010 when Robert De Niro hosted. Whenever the likes of Steve Martin host the show 15 times and pop up on a regular basis outside of that, I wonder why Willaims wasn't a more stable fixture for the sketch program. After all, who would be disappointed to have one of the most inherently funny people of the last 50 years on your goofy comedy show all the time? It would have been nice to have a luminary like him in the Five-Timers Club.
That isn't to say he had a grudge against the show. In fact, in 2008, there was an instance where he wanted to have a bit of fun with Lorne Michaels and the cast of "Saturday Night Live," and he wanted to use brand new cast member Bobby Moynihan to do it. Williams proposed a rather wonderful bit that, unfortunately for us, did not come to fruition. But fortunately for Moynihan, it made him seem professional.
'Give me your clothes'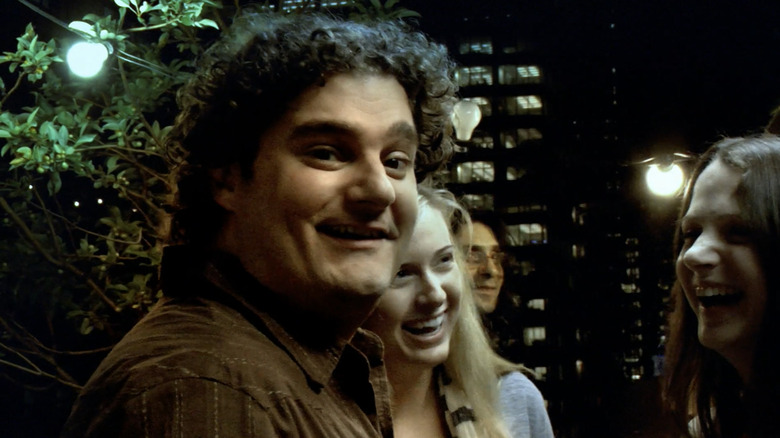 NBC
While on "The Tonight Show with Jimmy Fallon," Bobby Moynihan recalled the night before he was to go in for his first week at "Saturday Night Live" back in September 2008, where his life would change forever:
"[Upright Citizens Brigade] had a show there called 'Asssscat,' and we would perform there. And I went, and I was like, 'Oh my gosh, I'm gonna start 'SNL' tomorrow. This is amazing.' I was in my own head, and five minutes before the show started, Robin Williams walks in, and they're, 'Hey, do you mind if Robin performs with you?' ... Robin Williams showed up and did a show with us, and it was the second best thing in the world that could have happened ... After the show, Robin grabbed me by the shoulders and was like, 'I have an idea. Give me your clothes. I'm gonna go into work for you tomorrow. You just got "Saturday Night Live." Wouldn't it be hilarious if I went into work for you?' And I remember instantly thinking, 'Oh, no. This is a terrible idea. I do not want my first day at "SNL" to have Lorne Michaels see Robin Williams walk in in a Bart Simpson t-shirt."
Robin Williams was serious, and they exchanged numbers. However, he never followed up with Moynihan about the ruse. While I understand his trepidation in ruining his first day at a dream job, everyone would've had to admire the audacity of the bit, and there's no doubt that Robin Williams would have committed to it 110%.
Bobby Moynihan ended up being an "SNL" stalwart for nine seasons, so things went pretty well for him. Also, his first episode was the first time Tina Fey did Sarah Palin. A pretty momentous introduction for Moynihan.