Steve Martin Says His Retirement Announcement Was 'A Little Overstated'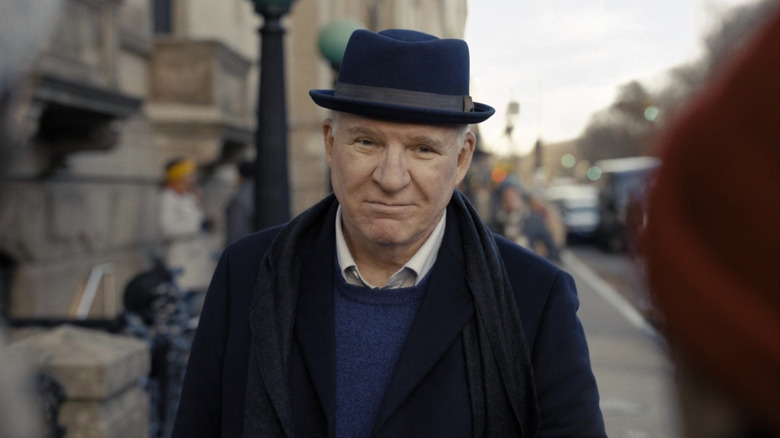 Hulu
Reports of Steve Martin's impending retirement may have been greatly exaggerated, or "a little overstated," by the actor himself. Martin made headlines last month when he seemed to indicate that he would be hanging up his hat after Hulu's Emmy-nominated "Only Murders in the Building" series wraps up. The show has earned Martin and his costar and longtime collaborator Martin Short dual nominations in the Outstanding Lead Actor in a Comedy Series category, putting them head-to-head in tonight's awards ceremony.
Maybe it's just the thrill of awards night, but on the red carpet at the Emmys, Martin seemed to backtrack a bit on some of his comments in August, when he said, "When this television show ['Only Murders in the Building'] is done, I'm not going to seek others. I'm not going to seek other movies. I don't want to do cameos. This is, weirdly, it."
Martin now says all the retirement hubbub surrounding him was "a little overstated." Speaking to "E! Live From the Red Carpet" (via PopSugar), he explained:
"They asked me, 'Are you thinking 'bout retirement?' and I said, 'Well, this is it!' I'm doing a television show, got a book coming out, and I'm touring with this guy [Short]. This kind of is my retirement. That's what it's going to look like."
Only acting in the building?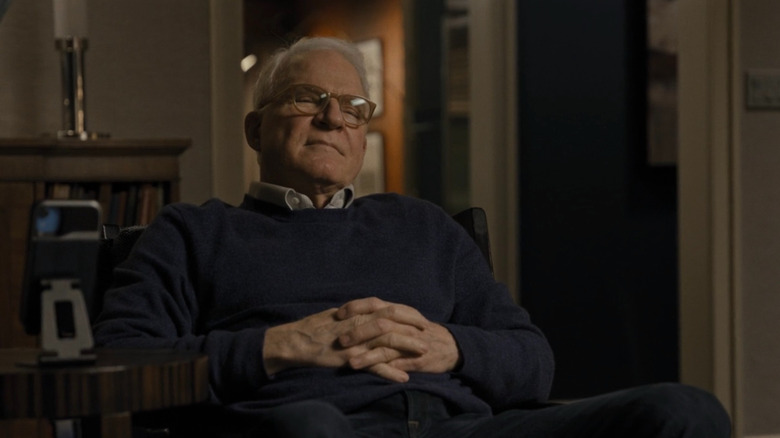 Hulu
Martin rose to prominence after an Emmy win as a writer for "The Smothers Brothers Comedy Hour" in 1969, after which he started gaining more recognition for his stand-up comedy and subsequent hosting duties on "Saturday Night Live." He's had a long, fruitful career, including several previous collaborations with Short in the live-action comedies "Three Amigos!," "Father of the Bride," and "Father of the Bride Part II," the Dreamworks animated film "The Prince of Egypt," and the more recent Netflix comedy special, "An Evening You Will Forget for the Rest of Your Life."
This year's Emmys are bringing Martin full circle to where his career in show business really took off, and it sounds like he plans to stay busy with his book and comedy tour with Short. On the red carpet, Short chimed in to say that he "can't imagine" Martin "ever retiring," but as we previously reported, Martin is also enjoying his family life and not currently looking to "go someplace else to live" for a new film or TV project.
With cameos off the table, it sounds like Martin could still be doing the "quiet quitting" version of retiring, but who knows: if the right role comes along and it's in his backyard, maybe you'll see Steve Martin onscreen again after "Only Murders in the Building."