Steve Martin Might Retire After Only Murders In The Building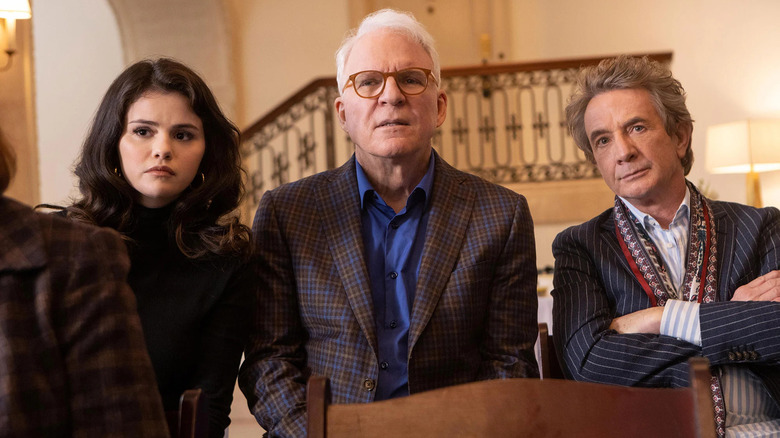 Hulu
Steve Martin is a bonafide comedy legend, but he's had a great resurgence in the zeitgeist over the last few years due to his role in the hilarious Hulu mystery series "Only Murders in the Building." However, the iconic actor has revealed that he would consider winding his career down if and when the show does come to an end.
"We were very happy just doing the live show," Martin told The Hollywood Reporter. "There may be a natural end to that — somebody gets sick, somebody just wears out — but I wouldn't do it without Marty. When this television show is done, I'm not going to seek others. I'm not going to seek other movies. I don't want to do cameos. This is, weirdly, it."
The actor noted that his family life is "really fun" and that he wouldn't be "willing" to "go someplace else to live" and "disappear" for the several months required to film a new project.
Would Steve Martin really retire?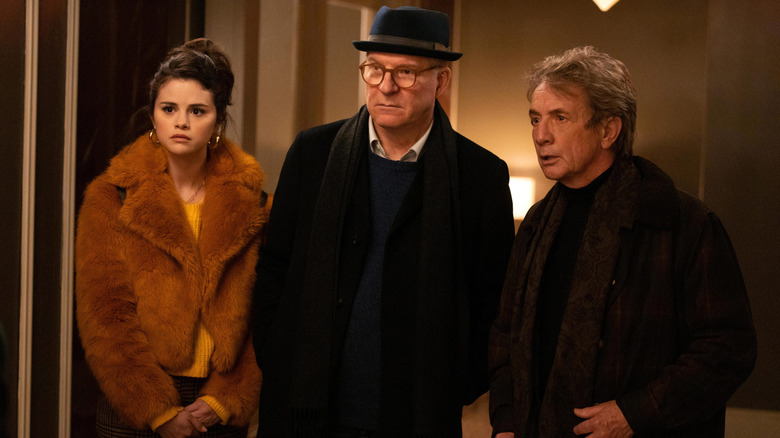 Hulu
Can a performer as passionate and noteworthy as Martin roll over and call it quits forever? Comedians are often too addicted to the joy that making people laugh brings — and someone like Martin, who has so perfected his own brand of making people laugh, isn't exempt from that.
It seems as though Martin isn't ready to fully walk away from his career just yet. "My wife keeps saying, 'You always say you're going to retire and then you always come up with something,' I'm really not interested in retiring," he told The Hollywood Reporter. "I'm not. But I would just work a little less. Maybe." He added that he knows "there's a time in your career when people are dying to see you, now is the time in my career when I'm the one who's got to show up."
Martin currently stars in Hulu's "Only Murders in the Building" alongside his "Three Amigos" co-star Martin Short and singer-actress Selena Gomez. He is currently in the running for the best lead actor Emmy for his work on the series (against Short, actually). He is also hard at work on his 12th book (can you imagine?) and has been in flux with a documentary about his life, which will now be released by Apple TV+ and A24. It will be directed by Morgan Neville, who helmed the Mister Rogers doc "Won't You Be My Neighbor."