Keanu Reeves Was Kicking Around Sequel Ideas Before Constantine Had Even Released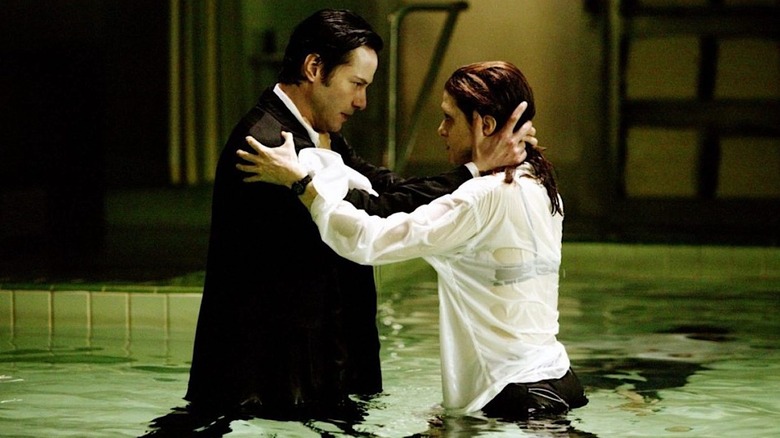 Warner Bros.
If you're a fan of DC Comics' John Constantine, your options for TV shows and movies featuring the character could be worse. The "Hellblazer" comics have been adapted more times than the average viewer might think. Leading the charge was the 2005 horror action film "Constantine" with Keanu Reeves, which reimagines the British occult detective as an American private investigator and exorcism specialist living in Los Angeles. 
Since then, we have gotten NBC's 2014 "Constantine" TV series, which received a respectable critical response and does have its fans despite being canceled after one season, as well as multiple DC Animated Universe films starring Constantine ("Justice League Dark," "City of Demons," and the 26-minute "House of Mystery"). Most recently, a new interpretation of the character appeared as Johanna Constantine in Netflix's "The Sandman," which adapts John Constantine's multi-issue cameo appearance in Neil Gaiman's early issues of the comics into a character that fits better into the narrative of the show. Accounting for "Lucifer" and "Preacher," the Vertigo side of the DC comics universe has been pretty thoroughly adapted, though there is still plenty of room for more.
Now, "Hellblazer" fans can look forward to the officially announced sequel to Keanu Reeve's "Constantine," with Francis Lawrence returning to direct. With the "John Wick" movies going strong and "The Matrix" series fresh in our minds, the pressing need for another Keanu Reeves action vehicle was not obvious to me. But with few alternatives for Constantine to appear in live action, we will take what we can get.
Constantine in Morocco?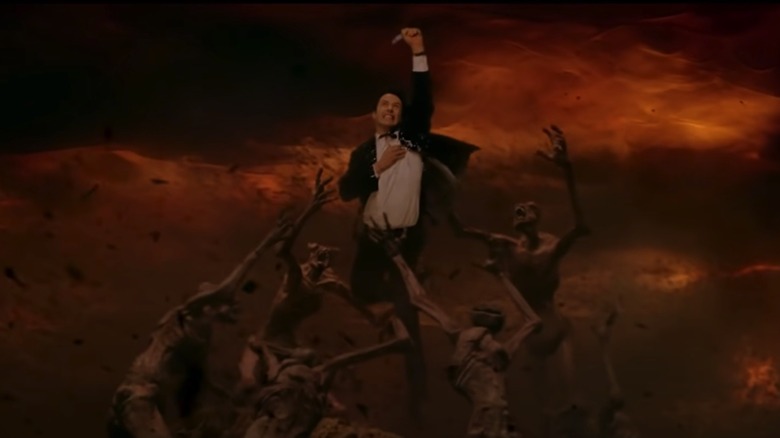 Warner Bros.
Lucky for us, the people behind the first movie have been thinking about ideas for "Constantine 2" since before "Constantine" even released. In a February 2005 interview with IGN, days prior to the release of "Constantine," Reeves said he would happily come back for a second film if the first was successful enough, and if he got to work with director Francis Lawrence and writer Akiva Goldsman again — both of whom are signed on for the actual sequel. Reeves also revealed that during the making of the first movie, Goldsman, Lawrence, and himself were already throwing around story ideas for the sequel:
"We would talk about what could we do? What happens to Constantine? He's a heroin addict in Morocco. He's got a spell, he's killing people and he's trying not to kill people so he's knocking himself out. Then Akiva Goldsman was like, 'No, he wants to stop Revelations." 
With the first movie centered around John Constantine's smoking addiction, exploring his descent into even worse habits to cope with his chronic pain, and the collateral damage that might cause, sounds compelling enough to me that I hope they revisit those themes when developing the sequel. Also, "Constantine" introduced the idea of a different version of the Bible in Hell than the one we have on Earth, so I admit I am intrigued by what those missing passages might say about Revelations. 
Son of Constantine?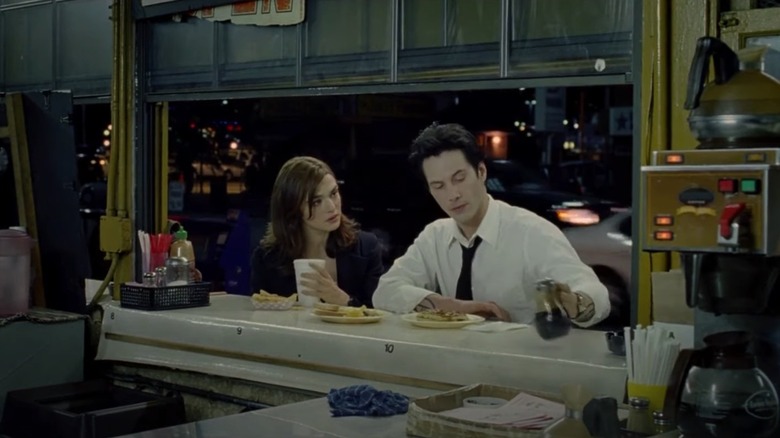 Warner Bros.
Until the DC Extended Universe can develop a coherent vision to introduce its full slate of characters (and Constantine interacting with a new iteration of the Justice League genuinely sounds appealing), the Keanu Reeves-led "Constantine" franchise has a thumbs up from me to take itself wherever it would like to go. 
Prompting further speculation, Reeves' comments went beyond the potential of a second movie. When asked if "Constantine" could be a trilogy, he said, "Why stop there?" and joked, "We could have 'Son of Constantine.' And I'll play him too. CGI." 
We will need to hold Reeves to that promise if the team ever gets around to "Son of Constantine," but in the near term, we can only hope the next film is good enough to set up future additions to the story. Personally, I am holding out hope, because while supernatural superheroes have thrived on TV, the same is not always true of cinema, and Constantine satisfies an impulse that the likes of "Doctor Strange" or Ed and Lorraine Warren from "The Conjuring" cannot.