Inside Amy Schumer Is Returning After A Six-Year Hiatus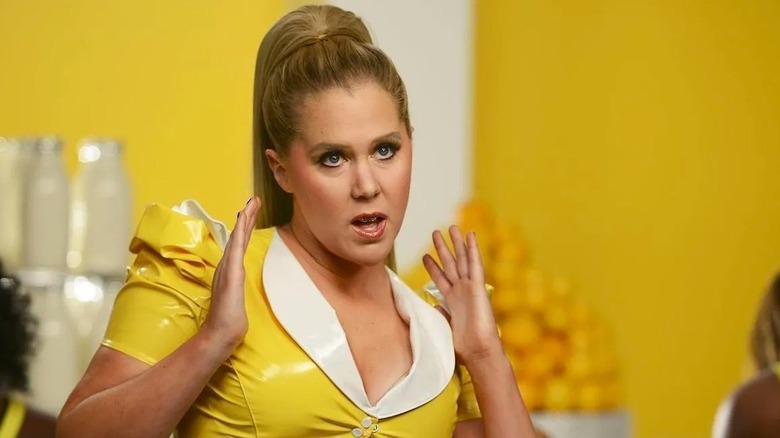 Comedy Central
In today's most random and unexpected news, Amy Schumer's variety show "Inside Amy Schumer," which ended back in 2016, is returning to the small screen.
Schumer revealed that the series, which went on hiatus in 2016 due to Schumer's stand-up comedy tour schedule, was never officially canceled after its fourth season. So "Inside Amy Schumer" will be coming back in about a month. But this time it will be on Paramount+ instead of Comedy Central.
In a a mock-up handwritten note on Twitter, Schumer wrote:
"Hey yo! I wanted to bring back 'Inside Amy Schumer' to burn any remaining bridges. 'Inside Amy Schumer' is returning for another season, and it's better than ever. Well, not as good as season 3. But close. We will be airing on the hottest piece of ass, Paramount+. So, sit down and open your pants (so you're comfortable, not in a sexual way) because we're not holding anything back. You won't want to miss the show that will finally get me forever [canceled]. Stream the Season 5 premiere of 'Inside Amy Schumer,' premiering October 20, exclusively on Paramount+ or whatever underground site you use to illegally stream content! It's what the Queen would have wanted."
Have we surpassed the need for Inside Amy Schumer?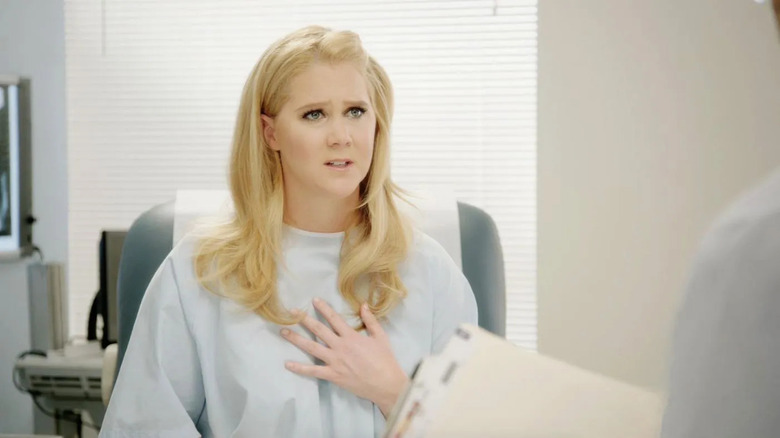 Comedy Central
I can't exactly argue that we as a society are over variety shows. In fact, one of my favorite shows of late falls into that category. "I Think You Should Leave," comedian Tim Robinson's Emmy-winning Netflix hit, is an absolute gem, and it's quickly become a comfort show that I know backwards and forwards. No other show of its kind has so quickly infiltrated the zeitgeist with its jokes and specificity. It certainly refreshed the sketch variety show concept that has been relatively stale since "Key & Peele" ended, with only "Saturday Night Live" to keep it afloat in recent years.
"Inside Amy Schumer" had its high points when it was on Comedy Central, with some great sketches that touched on the experience of the modern woman in today's society (read: some). It even received a Peabody Award, an acknowledgement that honors "a collection of stories that powerfully reflect the pressing social issues and the vibrant emerging voices of our day" and "shines a light on the Stories That Matter and are a testament to the power of art and reportage in the push for truth, social justice, and equity," according to their website. But that was in 2014. The series also snagged two Primetime Emmy Awards the following year.
Onto the next one
However, do we need this voice to be revived in 2022? Personally, I don't think so. I'd much rather see a comedian of color,particularly a trans person or a gender nonconforming person so we can get a different perspective in the mainstream media,  get a chance to build a sketch world of their own rather than revisit what Schumer has to say. Hell, if we're going to give another white woman comic the spotlight, I'd rather we give it to someone who is even more bold and brash, perhaps someone like Kate Berlant. 
Hollywood execs seem to love letting things come back from the dead before officially laying them down to die for good, and we'll continue to watch them skate over this lesson, doomed to learn and relearn it for as long as we have televisions and movie theaters, in perpetuity. If anything, it'll at least be interesting to see how many people take to the show's revival, and whether or not that will keep Amy Schumer afloat in this second tryst.