Hulu's Reboot Scratched Judy Greer's Itch To Do Comedy Again [Exclusive]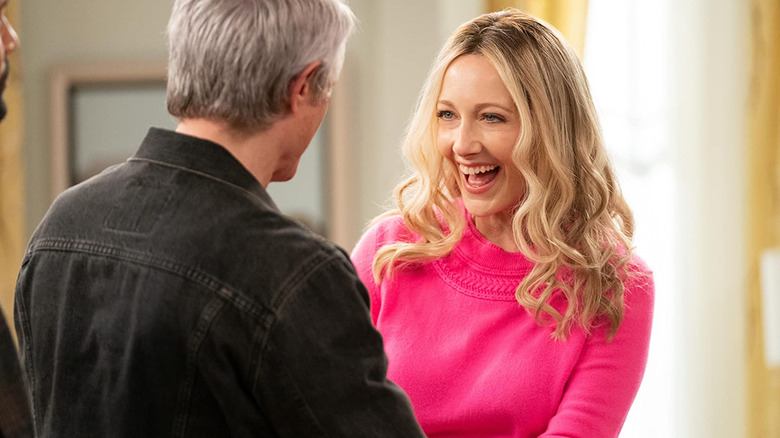 Hulu
How does that old joke go? Ah, yes: If Hollywood made a Judy Greer biopic, Greer would co-star as her own best friend.
There was, in fact, a time in the aughts when Greer found herself oddly pigeonholed as the go-to choice to play the "best friend" in rom-coms and similar genre movies, enough so she would later poke fun at this by starring in the aptly-titled 2014 short comedy film, "Judy Greer Is the Best Friend." What made it all the stranger was Greer had already proven to be quite the versatile talent by then, from her scene-stealing cringe comedy work as Kitty Sanchez on "Arrested Development" to her early dramatic roles in movies like "The Village." Greer, for her part, told CBS News in 2016 she was quite happy being a perennial supporting player up until that point in her career, feeling it "kind of afforded me a lot of diversity and variety in my roles."
Greer's latest project, "Reboot," wisely casts her as one of the leads in a meta-sitcom centered on a reboot — or, perhaps more accurately, revival — of an older fictional sitcom, giving the "Archer" and "Married" alum yet another chance to flex her comedy muscles on the small screen. In an exclusive interview with /Film's Ethan Anderton (which also included her "Reboot" co-star Johnny Knoxville), Greer admitted she was all the happier to scratch that comedy itch again after tackling a string of more serious roles in recent years.
'Okay, I've got to do a comedy'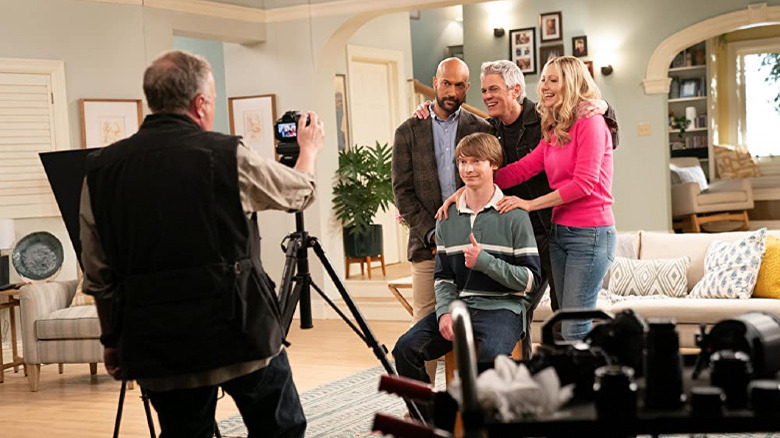 Hulu
To be fair, Greer has never really stepped away from the comedy arena, between her role on "Archer" and guest parts on series like "Portlandia," "American Dad!," and "The Eric Andre Show." But when you look over her resume since 2017, it does feel like she's done more serious roles than comedic ones of late, from her work in dramatic films like "The 15:17 to Paris" to her turn in David Gordon Green's "Halloween" movies or TV shows like "The First Lady." Even in the "Ant-Man" franchise, Greer has spent most of her screen-time playing the straight (wo)man to the films' superhero hijinks.
Not that there's anything wrong with that, of course. Still, variety is the spice of life, and in her interview with /Film, Greer said she was glad to get back to doing pure, undiluted comedy again with her "Reboot" role:
"I will say, and I'm really not just saying this, I really missed doing a straight up comedy. It had been a really long time since I gotten to just be funny. So I was really excited about that because, I missed it. And it's fun to make people laugh. I've been on sets doing sad, dark, dramatic things and crying a lot. I had a meeting with someone recently and was like, 'Oh, I know you, you're crying. I see your face crying when I think of you.' And I was like, 'Okay, I've got to do a comedy.'"
As skilled as she is when it comes to her dramatic acting, it is nice to see Greer getting the chance to cut loose and show off her sillier side once more. You can catch her in "Reboot," which is now streaming on Hulu.