Prisoners Made Two Separate Dreams Come True For Director Denis Villeneuve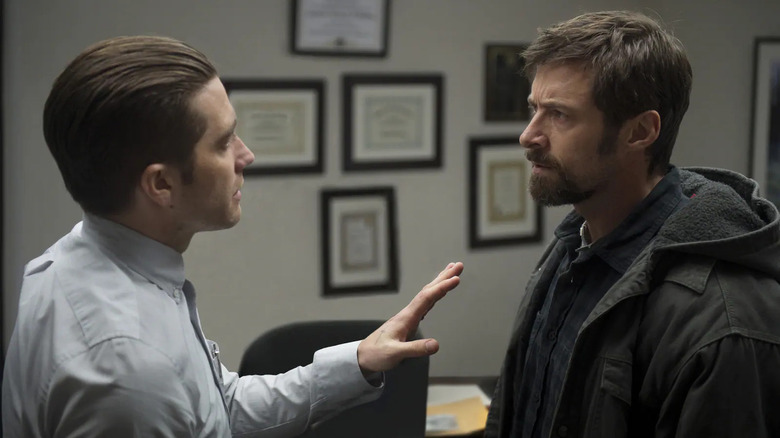 Warner Bros. Pictures
Not many international filmmakers have broken into Hollywood on the level that Denis Villeneuve has over the last decade. A French-Canadian, Villeneuve began as a director in Québécois cinema but won international attention for 2009's "Polytechnique" (about the real life École Polytechnique massacre in 1989) and 2010's "Incendies" (a dark drama about twins who discover their family's disturbing history in Lebanon).
But 2013 was when his career changed forever with the release of two films. "Enemy" was shot in Toronto but was Villenueve's first feature headlined by a movie star: Jake Gyllenhaal. "Prisoners" was his first straight-up American movie. As Detective Loki (Gyllenhaal) investigates the disappearance of two young girls, the father of one of them, Keller Dover (Hugh Jackman), takes efforts into his own hands. "Prisoners" earned deserved comparisons to the work of David Fincher. Like "Seven," "Prisoners" is a mystery overlaid with Christian symbolism, and it's genuinely disturbing. The rainy cinematography evokes "Seven" as well, even if it's set in a dreary Pennsylvania suburb instead of an anonymous urban hellscape.
When directing "Prisoners," Villenueve may or may not have realized how important it would wind up being to his career trajectory. And making the film fulfilled not one, but two of his directing aspirations.
Making a different type of movie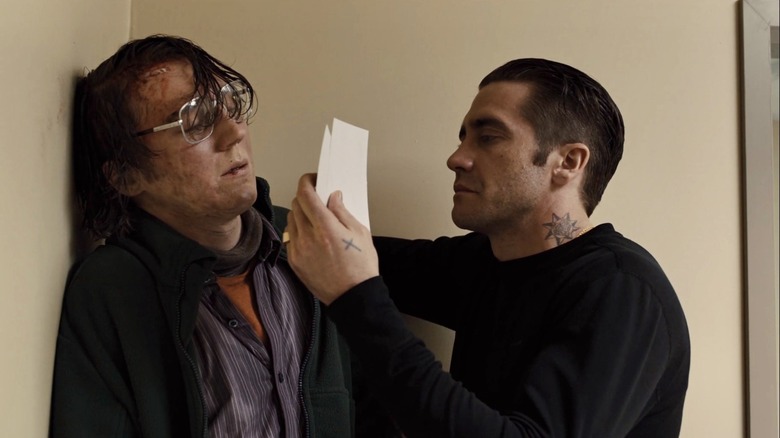 Warner Bros. Pictures
Shortly before the release of "Prisoners" in September 2013, Villenueve sat down with ComingSoon.net and confirmed it was "Polytechnique" and "Incendies" that got him offers to direct an American film. He didn't accept just because of the career opportunities, but also artistic ones:
"I was dreaming to do a movie in the United States just because as a filmmaker, I always loved the idea of trying to make movies in a different culture, in a different way. It's always interesting to make a movie abroad... I was saying to myself that I would love to try it once, just one time, to know what it's like to make a movie in Hollywood. I was so curious, because most of my favorite directors were there... It's fantastic to work in a system and with people with so much history and to feel the experience and to have access to masters."
Villenueve wanted to break out of his comfort zone, and he's kept at it even as he remains in Hollywood. "Sicario" was another thriller, but instead of letting himself be pigeonholed, he swung left with his next film, "Arrival," an optimistic science-fiction picture. While he's still currently in sci-fi mode (he made "Blade Runner 2049" and "Dune," with "Dune: Part Two" releasing in 2023), I wouldn't bet on him staying in that genre forever.
In the aforementioned interview, Villenueve adds that "Prisoners" was rewarding because he felt like an auteur, not a cog in the machine: "I didn't feel like a director for hire or something. I felt like they wanted me to make my own film with my own imprint, my own soul, and that was the biggest gift for me." That feeling was helped by who he worked with.
Working with Roger Deakins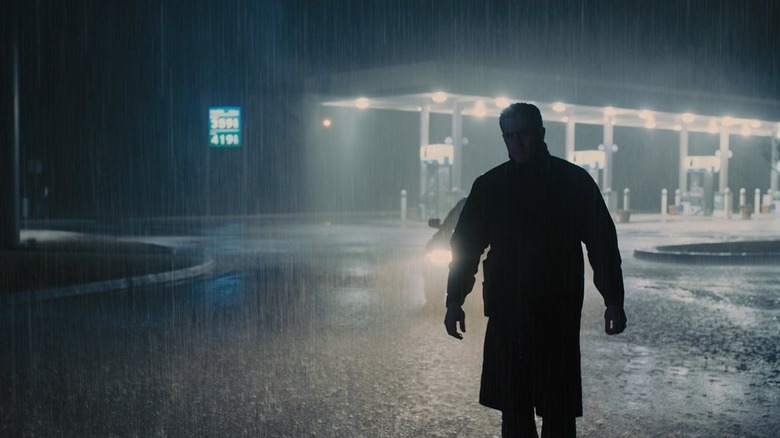 Warner Bros. Pictures
Villenueve's second dream was working with a specific member of the "Prisoners" crew: specifically, director of photography Sir Roger Deakins. According to Villenueve, "[He] was ready to swim across the Atlantic ocean" to work with the acclaimed cinematographer. Based on Villenueve's recounting of how the two met, it sounds like the feeling was mutual:
"I met Roger at the Academy Awards and Roger loved 'Incendies'... He was looking for something to do and he said that when he read "Prisoners" he said, 'I want to work with that director,' which is honestly the biggest compliment I've ever received. It was a dream for me to work with such a master. I never thought in my life or dared to dream that I'd make a movie with Roger Deakins one day."
Villnueve was half-right, for he didn't make a movie with Deakins — he's made three. The two re-teamed for "Sicario" and "Blade Runner 2049." All three of their films saw Deakins nominated for the Academy Award for Best Cinematography. It was "Blade Runner 2049," though, that finally earned Deakins the award after a frankly ludicrous 13 nominations that left him empty-handed.
Villenueve and Deakins don't have any projects together lined up at the moment. Greig Fraser, who shot "Dune," will be returning for "Part Two." Once he's no longer on Arrakis, though, it's easy to imagine Villenueve living his dream for the fourth time.