Judi Dench Thinks There's 'No Comparison' Between Pierce Brosnan And Daniel Craig As James Bond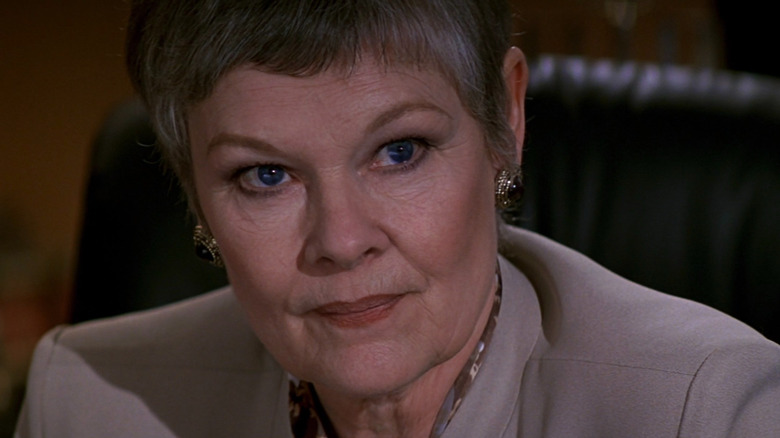 Eon Productions
As the head of MI6 and James Bond's boss, Judi Dench's character, M, lived through two generations of 007 actors. She first appeared in "GoldenEye" in 1995, and though her character met an end in "Skyfall," she made one final appearance in a pre-recorded video in "Spectre" in 2015. This means Dench was with the franchise for a full 20 years. She acted opposite Pierce Brosnan in four movies and then did the same with Daniel Craig for another three movies, plus one cameo.
There are those of us who think "Casino Royale" is the best Bond movie and that the Eon Productions franchise really started to come alive in an interesting way when Craig came on board. For Dench, however, Craig's tenure marked the back half of her own time with the franchise. In an interview with British tabloid The People (via its shared site with The Mirror) while "Skyfall" was in theaters, Dench said:
"Daniel's an incredible talent and I love working with him but I still miss Pierce. He was a very warm man and always a lot of fun, always laughing and joking. Pierce was great to have around the set. We became close friends. I did four Bonds with him so I missed him after he finished with the role. There's no comparison between him and Daniel. They're completely different actors but both are brilliant men with a fantastic sense of humor, very self-mocking, which you need to play Bond. But you miss anyone you make a relationship with and you think at some point you'll maybe cross paths again. And I did, with Pierce, in a play. If you get on with somebody well, you never really break that."
Brosnan vs. Craig for the fate of the world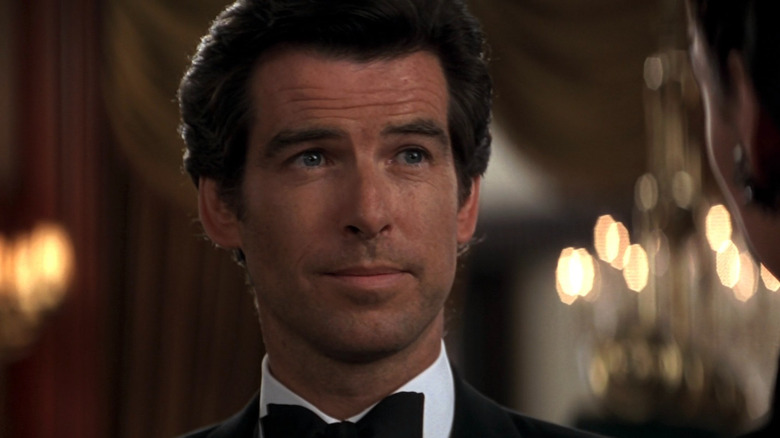 Eon Productions
The James Bond franchise is one with an enormous amount of cross-generational appeal, and in a way, Dench's feelings are no different from what many fans have experienced with 007. People tend to imprint upon certain actors and latch onto the one who was there when they first discovered or first started really getting into this franchise. For the '60s generation, it was Sean Connery. For the '70s, it was Roger Moore (or maybe George Lazenby in his one-off Bond adventure, "On Her Majesty's Secret Service.")
Brosnan came along in the mid-1990s after an unusually long hiatus of six years between Bond films. He took over for Timothy Dalton, who ended his two-movie Bond stint with "License to Kill" in 1989. Prior to that, there was usually only a gap of two years between Bond films, even when the role was being recast.
Without a doubt, Brosnan and "GoldenEye" reinvigorated the Bond series, just as "Casino Royale" (which shared the same director, Martin Campbell) did over a decade later. However, the subsequent Brosnan films were a bit spottier in terms of quality, with "Die Another Day" coming in dead last in /Film's ranking of all the Bond films.
In the end, it's not like we have to make a save-or-kill choice between Brosnan and Craig in order to halt some Bond villain's evil plan for world domination. You can like both actors as 007, and it sounds like Dench did, too — though to her, Craig was the new guy coming in after she had already spent over a decade enjoying camaraderie with Brosnan on the set of four Bond movies.
What's next for Pierce Brosnan and Daniel Craig?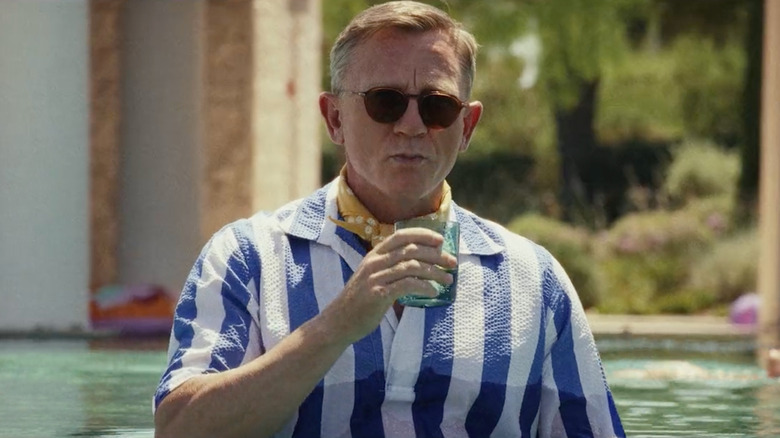 Netflix
The true strength of James Bond actors is perhaps best measured by their successes outside of the iconic role; they're rarely one-hit wonders. Sean Connery, of course, had a long and illustrious film career: from voicing a dragon in the 1996 fantasy movie "DragonHeart" to captaining a Soviet submarine in "The Hunt For Red October." Timothy Dalton played the perfect villain in Edgar Wright's "Hot Fuzz," and most recently appeared as the morally gray father figure Niles Caulder in "Doom Patrol."
Daniel Craig, meanwhile, hasn't missed a beat — jumping straight from one successful franchise to the next with his starring role as Benoit Blanc in murder mystery "Knives Out" and its upcoming sequel, "Glass Onion: A Knives Out Mystery," which scored rave reviews after its recent premiere at Toronto International Film Festival. 
After handing his martini glass over to Craig, Pierce Brosnan brought his natural charm to the "Mamma Mia!" movies. His classic good looks made him a perfect fit for the romance genre, and if the singing was perhaps a little outside of his comfort zone, it only goes to show that he's unafraid to take risks as an actor. Brosnan will soon jump into the DC universe as Doctor Fate in "Black Adam," and director Jaume Collet-Serra explained why the former James Bond actor was perfect for the role:
"You need a special actor to play, basically, a legend. Dr. Fate is a very powerful being, so you need someone like Pierce who can play powerful without it being overly done. He can do it in a very subtle way. I mean, he's one of the coolest people in the world — he was James Bond!"
Here's hoping the next James Bond actor will bring as much to the role as Brosnan and Craig did.