Max's Stranger Things Season 4 Fate Wasn't What Sadie Sink Was Expecting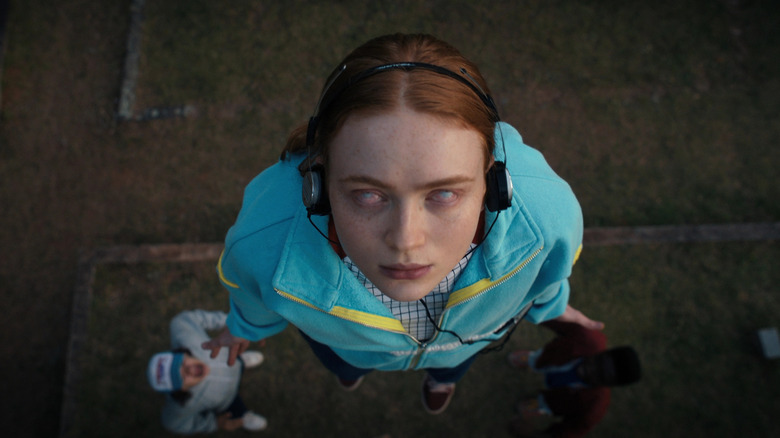 Netflix
It's been a few months since season 4 of the hit Netflix series "Stranger Things" debuted and had us all binge-watching 13 hours in one sitting, but we still can't stop talking about how our faves threw down with Vecna and mostly lived to tell the tale. Season 4 was jam-packed with great scenes, high stakes, kickin' tunes, and plenty of scary adventures, but Sadie Sink's Max Mayfield was the MVP of it all. The character was first introduced in the second season and has since become one of the most beloved members of the Party, the fandom name for Mike Wheeler (Finn Wolfhard), Will Byers (Noah Schnapp), Lucas Sinclair (Caleb McLaughlin), Dustin Henderson (Gaten Matarazzo), and later Eleven (Millie Bobby Brown).
Sink almost missed her shot at the role with casting directors fearing she was too old to play the part, but fortunately, Sink convinced them of her talents and Max Mayfield has become the character fans across the globe love today. If a character spikes a massive fanbase, it's not uncommon for showrunners to scrap any intended plans to kill them off, opting to keep them around instead. This is probably why when Sadie Sink heard the Duffer Brothers originally intended on ending season 4 with Max dying, learning of her fate was a huge shock. In a recent interview with W Magazine, Sink expressed her true feelings about Max's fate.
'I was not expecting this'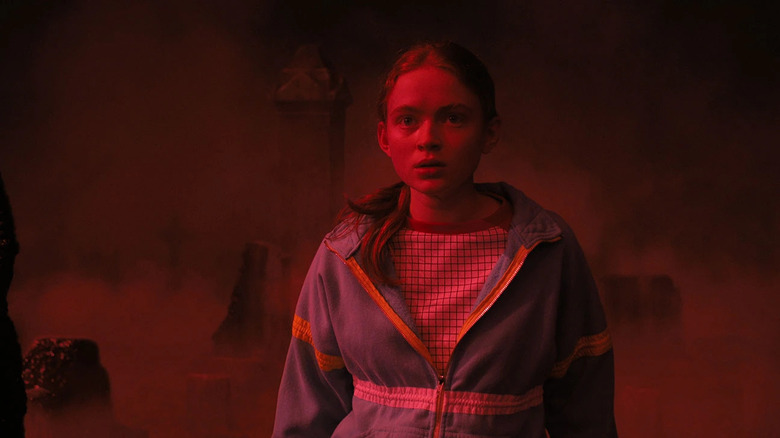 Netflix
"They never really tell us what's going to happen until we get the scripts, and when I got the script for episode 9, it said that Max dies but that she sort of comes back," Sink said. "It's uncertain, but she's not fully dead." 
After Vecna and Eleven have a showdown in the Upside Down, Max dies. Fortunately, Eleven is able to use some of her powers to revive Max, who ends the season in a comatose state and is hooked up to machines in a hospital bed. "I didn't know the plan was to completely kill me off, which definitely would've been a very impactful ending," said Sink. "They've been saying in interviews that Max's state at the end of season 4 is intentional, crucial, and calculated in terms of how it's going to come to play in season 5 — I guess? I know nothing"
Max gets thrown through the wringer in season 4, carrying arguably the best scene in the series thus far. "Season 4 was a wild journey for her," Sink said. "I definitely knew nothing good would happen, but I was not expecting this — this was a crazy, crazy end." Given everything Max goes through, it seemed as if the Duffer Bros. were setting her up for something huge. Sink agreed, saying, "I thought either she was going to succeed in a really epic way, or it would be her downfall, and I guess we landed somewhere in the middle."