10 Shows And Documentaries About The Queen And The Royal Family You Need To See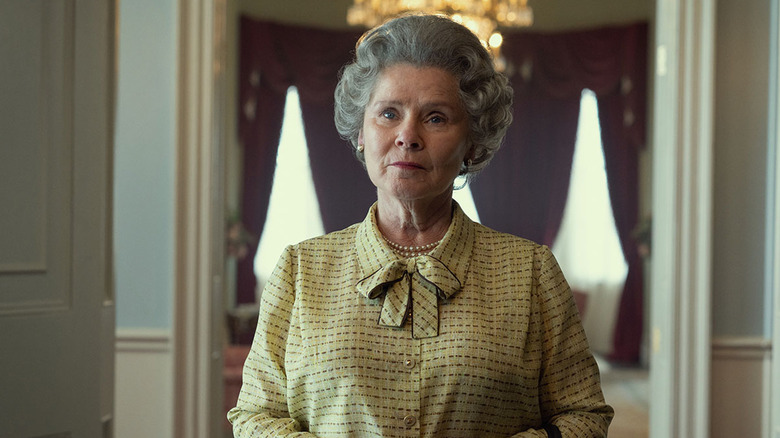 Netflix
With the recent passing of Queen Elizabeth II, the United Kingdom and much of the wider world have briefly hit pause to reflect on the life and legacy of the longest reigning Monarch in British history. Throughout her 70 years on the throne, the Queen not only saw her fair share of daily challenges as the figurehead of a nation but also witnessed the world change drastically around her.
When she first donned the crown at her 1953 Coronation, she was just 25 and thrust much earlier than expected into a life of service following the sudden death of her father, King George VI. At the time of her death, more than half a century had passed and the world was a much different place — both culturally and aesthetically — than the one that first welcomed her as Queen.
In between, there have been countless cinematic retellings of the Queen's unique life and the history of the royal family. However, look beyond the big screen and you'll find plenty of TV projects that depict different eras of the monarch's journey alongside those closest to her as well as the history leading to her placement as head of state. Whether you're looking to pay your respects via a small-screen deep dive or simply curious to learn more about some royally famous faces, here are 10 TV shows and documentaries about the Queen and the royal family that'll help you do just that.
The Crown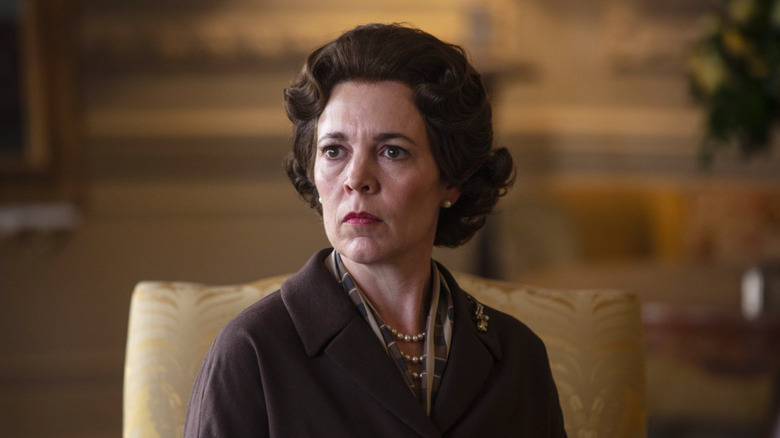 Netflix
Let's start with perhaps the most well-known entry on this list, "The Crown." Debuting in 2016, it's a historical drama that focuses specifically on the journey of Queen Elizabeth II and starts before her coronation. Delivered in two-series chunks, the show replaces its cast regularly to show us the royals at different points in their lives, with recognizable names and emerging stars stepping into the shoes of the monarchy's most famous players at various ages.
In Series 1 and 2, we meet the soon-to-be monarch as a young adult played by Claire Foy, with former Doctor Who Matt Smith as her husband, Prince Philip. When her father, King George VI, portrayed by Jared Harris, dies suddenly, young Elizabeth's trajectory drastically changes, as she's crowned Queen and ushered into a life of public service. Series 3 and 4 jump forward, with the Queen and the Duke of Edinburgh, played by Academy Award-winner Olivia Colman and Tobias Menzies. A yet-to-air fifth outing brings us even further up-to-date, with Imelda Staunton and Jonathan Pryce playing the Queen and Philip.
While it may play a little fast and loose with historical accuracy, "The Crown" delivers a superbly bingeable drama that revisits key moments in British history through a distinctly royal lens. Plus, it's packed with unexpected guest stars, each of whom delivers a memorable turn as an important cultural figure. Highlights include John Lithgow as Winston Churchill and Gillian Anderson as Margaret Thatcher.
The Princess
"The Princess" is an eye-opening documentary released earlier this year to mark 25 years since the tragic death of Princess Diana in 1997. Directed by Ed Perkins, the same filmmaker behind the 2019 Netflix documentary "Tell Me Who I Am," it relies exclusively on grainy archive footage captured in a mix of media that includes news clips, television interviews, and the never-ending stream of suffocating paparazzi present during Diana's life in the public eye.
By taking this approach, Perkins not only manages to paint a stark picture of Princess Diana's meteoric rise, intense public scrutiny, and seemingly inevitable fall but also our own fickle — and frequently repulsive relationship — with the royals. Throughout its 104-minutes, he doesn't shy away from revisiting sequences that feel loaded with an air of eerie foreshadowing. Viewed in hindsight, the chaotic circus surrounding Diana and Charles and the very public disparity between the two, combined with the cameras that were never too far behind, feels destined to spin out of control, and as we all now know, that's exactly what happened.
Perkins is equally unafraid of highlighting the irony of the situation, too. In potent scenes, we see an emotional public angrily berating the media for their role in Diana's death — possibly the very same royal obsessives that keep an equally royal-focused tabloid press in business. Twenty-five years later, the fact that we're still fascinated by this tragic tale speaks volumes.
Wolf Hall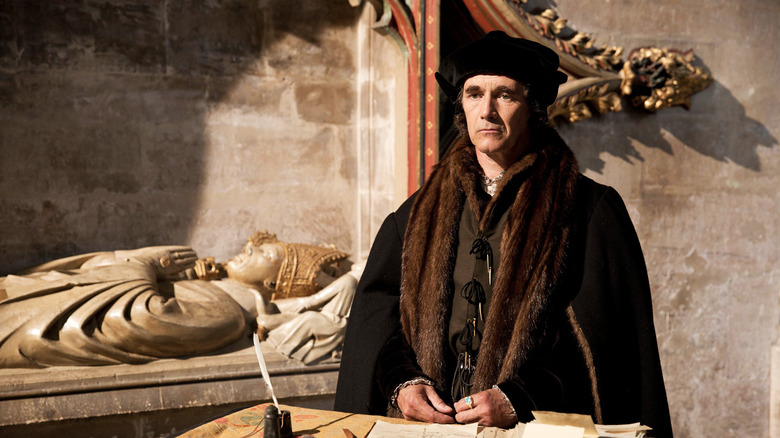 BBC Worldwide
Based on the historical novels by author Hilary Mantel, "Wolf Hall" is a six-part mini-series first broadcast on the BBC in early 2015. It takes us back in time to 1520s England to chronicle the unlikely rise of Thomas Cromwell from a nobody with a humble and wholly unimportant background to someone with great power and the ear of the ruling king, Henry VIII.
The series mashes together two of Mantel's books, "Wolf Hall" and "Bringing Up the Bodies," to present a well-rounded account of Cromwell's ruthless ascension to the halls of authority. Leading the series is actor Mark Rylance, who delivers an unassuming performance as Cromwell that is simultaneously sly, sympathetic, manipulative, and relatable. Starring as his capricious king is Damian Lewis as Henry VIII, with the future star of "The Crown," Claire Foy, appearing as Anne Bolyn, Henry's second wife whom he desperately wants to divorce.
It's here that Cromwell spies opportunity, whispering in ears, quietly conspiring, and bending reality to change the opinion of the church and the people and deliver the king the outcome he so desires. Packed with powerful performances and historical accuracy that'll transport you to another era, "Wolf Hall" emerges as one of the must-see royal historical dramas of recent years.
Elizabeth and Margaret: Love and Loyalty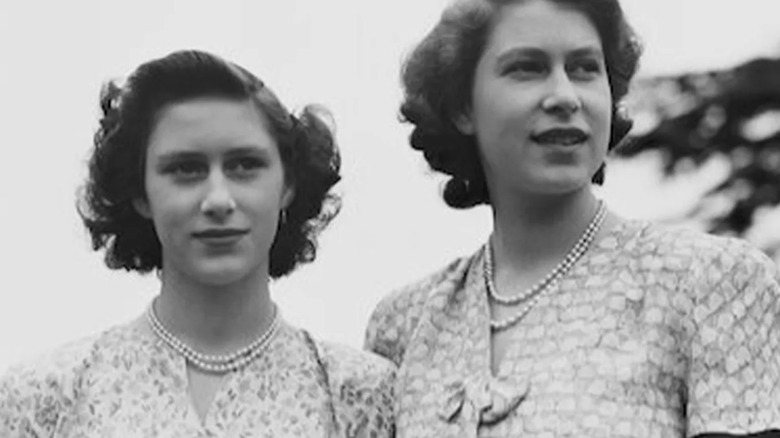 Netflix
It can be lonely at the top. During a life dedicated to national service, a certain sense of solitude comes, making the job a lonely and isolating experience in which emotions are heavily guarded and barriers rarely lowered. This certainly appeared to be the case for Queen Elizabeth II. However, there was one person that managed to share a deep and meaningful relationship with the late monarch, her younger sister, Princess Margaret, who was dutifully by her side until her death in 2002.
In this two-parter, the relationship between the Queen and her only sibling is explored via archive footage and commentary by historians and those close to the family. The first part introduces us to siblings born into a highly unusual life yet seemingly determined to find joy in their everyday experiences. Black and white scenes of the sisters as children in various stately homes are filled with carefree laughter but are soon replaced by images of the duo as young adults, with the arrival of Prince Philip threatening to fracture their bond as his relationship with Elizabeth begins.
This theme is further explored in part two. With Elizabeth now Queen, the sudden dynamic shift adds complex new layers to her relationship with Margaret that change everything. However, we still manage to see the wild and dryly funny nature of one of the Queen's closest confidants.
Investigating Diana: Death in Paris
Channel 4's "Investigating Diana: Death in Paris" gives one of the royal family's most painfully public moments the true crime treatment, as it tries to unpack the events surrounding Princess Diana's death in a Paris car crash in August 1997. Similar to "The Princess," it was produced to mark the 25th anniversary of the Princess of Wales' death, and like its feature documentary counterpart, it's unafraid of serving up some hard truths in its retelling of events.
Delivered in four parts, the series takes its time, forensically re-examining the hours leading up to Diana's death. As in any true crime documentary worth its salt, we quickly meet all the key players, starting with the police officers charged with the task of figuring out what happened on that fateful night in Paris' Alma Tunnel. Through archive and CCTV footage, we also meet Henri Paul, the hotel employee who was driving Diana and Dodi Fayed away from the paparazzi before the crash. Through eyewitness testimony, we watch authorities try to find a mysterious white Fiat Uno that may or may not have played a crucial role in the accident.
Meanwhile, Fayed's father, Mohamed Al-Fayed, provides the final key element: suggestions of foul play and a royal cover-up. Much like other true crime documentaries, the result provides enough fuel for conspiracy theorists to start pinning photographs and news clippings to their bedroom walls.
A Tribute to Her Majesty the Queen
"A Tribute to Her Majesty the Queen" tells the life story of Queen Elizabeth II through never-before-seen interviews with key politicians and members of her family. First aired shortly after the news of her death stopped the world in its tracks, the film leaves no stone unturned in detailing the head of state's life and work, unpacking the role she played in uniting the country during its darkest moments and the unseen sacrifices she made along the way.
The timing of its release is startling, mainly due to the eerie suggestion that it had clearly been shot, edited, and produced well in advance, only to sit on a shelf until the time came when it was finally needed. Former prime ministers Boris Johnson, David Cameron, and Tony Blair each appear in simple black suits and ties to mark their mourning of their leader, and each recalls their time spent in her presence. Other key talking heads include Sir David Attenborough and the staff that worked closely with the Queen throughout her life. 
However, the real draw is the chance to hear new interviews from her family members, including her eldest son — now King Charles III — and youngest, Prince Edward, alongside rarely seen archival footage. It's a tribute in every sense of the word — so don't hit play expecting impartiality. However, it remains eye-opening regardless.
The Tudors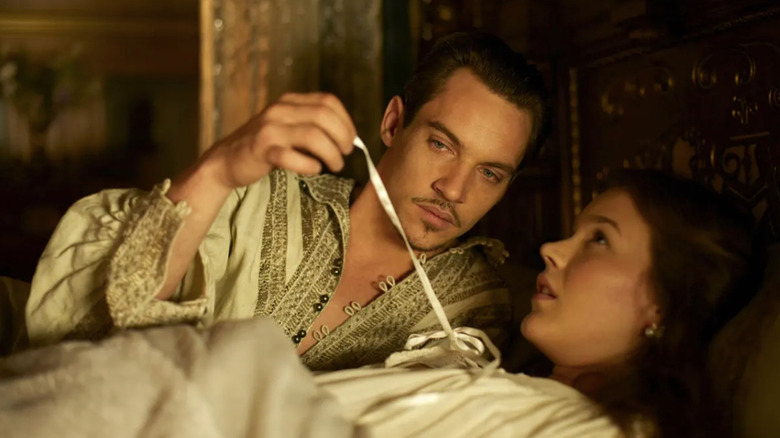 Sony Pictures Television
With so much love, lies, murder, and intrigue surrounding the exploits of Henry VIII, it's a wonder there aren't more shows dedicated entirely to him and his exploits. Back in 2010, the British king with a bloody track record for multiple spouses (six of them to be precise) did get his own TV show, and it was as lavishly gratuitous and over-the-top as you might expect.
In "The Tudors," the usually portly Henry VIII is played by a sleek and slight Jonathan Rhys-Meyers, but don't be fooled by his slim figure. This king is as volatile as he is groomed for prime-time television. Throughout the show's four series, we get to see his reign play out and his various wives come and go — some quietly, others losing their heads.
One for all those "Game of Thrones" fans looking for some extra debauchery to soak up in between episodes of "House of The Dragon" (you'll find plenty of gratuitous sex scenes and archaic violence here), "The Tudors" is also notable for its stellar cast which includes early performances from Superman himself, Henry Cavill, and future "Game of Thrones" actor Natalie Dormer alongside legendary names like Peter O'Toole who pops up in Series 2 to play Pope Paul III.
Elizabeth: The Unseen Queen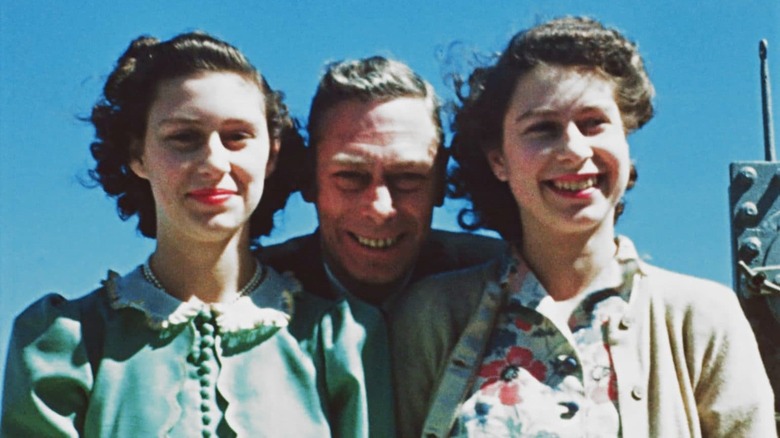 BBC
While all of the documentaries included on this list offer differing perspectives on the life of the Queen and the royal family, there's one thing they're all missing — direct input from the monarch herself. In February 2022, England came together to celebrate the Queen's Platinum Jubilee. It was a milestone moment that not only signified her 70th year on the throne but the longest reign of any British monarch.
To mark the occasion, the BBC was granted exclusive access to Queen Elizabeth's personal home movies. And not only that, but they also managed to secure time with Her Majesty to capture her thoughts and memories upon revisiting these rarely seen vintage images. Explained in her own words through a simple voice-over narration, Queen Elizabeth II takes us on a guided tour of some of the key moments in her extravagant life from childhood to her Coronation in 1953.
Delicately intimate and strangely subdued given the immensity of its subject matter, "Elizabeth: The Unseen Queen" offers viewers an honest peek behind the curtain at an individual and a family that so often seem constrained by public duty and perception. Perhaps this is best encapsulated in the Queen's opening gambit which lets you know straight away that you're in for something a little different. Offering a glimpse at the "fun behind the formality," this film delivers something that isn't seen that often, the personalities hidden underneath all the pomp.
Elizabeth: A Portrait in Part(s)
Directed by "Notting Hill" helmer Roger Michell, "Elizabeth: A Portrait in Part(s)" is a feature-length documentary that sadly proved to be Michell's final film released after his sudden death in September 2021. Rumor has it that Michell was still sound editing his movie about the monarch just hours before dying, giving the feature a slightly unnerving atmosphere despite its vibrant and almost collage-like aesthetic.
Michell takes an amalgam approach to his film about the head of state, maybe to help set it apart from the competition of which there is much. Instead of relying on talking heads or dated archival footage, Michell splits his story into various miniature sections and uses a mish-mash of pop-culture media backed by a fizzing soundtrack that helps keep everything lively and in a state of perpetual motion.
Cutting between older footage and clips of key modern-day moments, this is one biopic of the Queen that isn't solely rooted in black and white shots of a royal childhood or the coronation. Instead, you'll find a more well-rounded chronicling of her story, with clips from her playful appearance at the 2012 Olympic Games alongside Daniel Craig's 007, her boisterous new grandchildren, and even shots of the big and small screen fiction her presence has inspired. In addition to a few alluring (yet all too brief) snippets of her without an audience, Michell's doc even includes the occasional scene in which criticism of the monarchy is voiced for added balance.
The Royal House of Windsor
Another Netflix offering, "The Royal House of Windsor" takes aim at the whole Windsor story via six episodes. By zeroing in on the Windsors' 100-year reign on the British throne, the show takes audiences through the various ups and downs that this very public family has had to endure over the years while documenting its many battles, both personal and public.
Released in 2017, the series lacks the more key moments from recent memory — many of which have played a large role in the Queen's lasting narrative, from the pandemic and the death of Prince Philip to her Platinum Jubilee celebrations. Despite this, there are still lots of interesting tidbits to discover in this multi-part documentary series, starting with the Windsors' German roots and subsequent rebranding following the outbreak of World War II and leading to the family's struggles with Princess Diana and their public image.
As the series comes to a close, it focuses on the Queen's successor in an episode that seems strangely prescient considering recent developments. As various historical experts ponder what life will be like when the monarch passes, the show's creators shift focus to Charles and his differing approach to what a modern-day ruler should look like. Cut to 2022, and with the prince now a king, it'll be interesting to see how much of what they predicted comes to pass.