Norm Macdonald Brought Something Special To The Set Of The Orville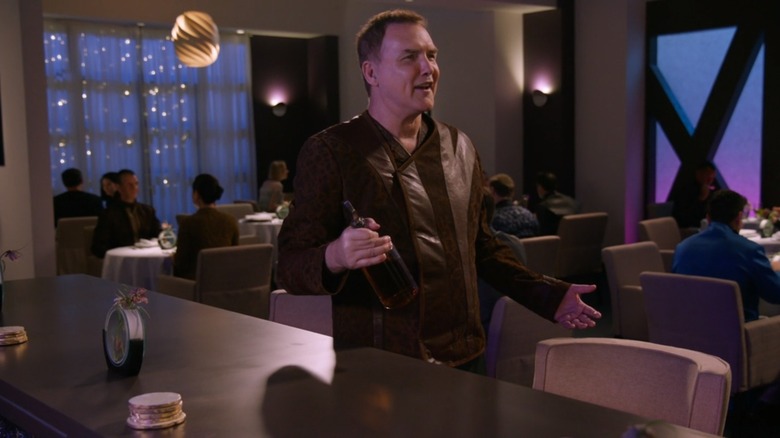 Fox
It feels like Seth MacFarlane's sci-fi parody series "The Orville" has already gone to infinity ... and beyond. The series is set 400 years in the future and follows the exploits of Captain Ed Mercer (MacFarlane) and his diverse crew on the USS Orville. The show is mostly an homage to "Star Trek" and like its progressive predecessor, it doesn't shy away from hot-button issues of the moment such as racism and xenophobia.
The first two seasons of "The Orville" aired on Fox, and after a three-year layoff, returned on Hulu as "The Orville: New Horizons." And before the third season aired, they lost a beloved cast member when Norm Macdonald passed away. Macdonald was the voice for the CGI gelatinous blob and senior ship engineer Yaphit. The choice of Macdonald as Yaphit was an easy one for MacFarlane, who was familiar with Macdonald from his work on "Family Guy." Macdonald's casting process for "The Orville" wasn't much of a process at all.
During an appearance on Late Night with Seth Meyers before the show's first season, MacFarlane told Meyers, "He's hilarious, I called him and said, 'Norm, do you want to be a blob?' and he said, 'Yea I'll be a blob, sure.' He's just one of the funniest guys out there. The blob has no face, so it had to be something, it all had to come from the voice."
MacFarlane, who knows a little something about voice work having created a number of animated shows, said Macdonald's voice work is something that set him apart from other actors.
'He was just an absolute gift'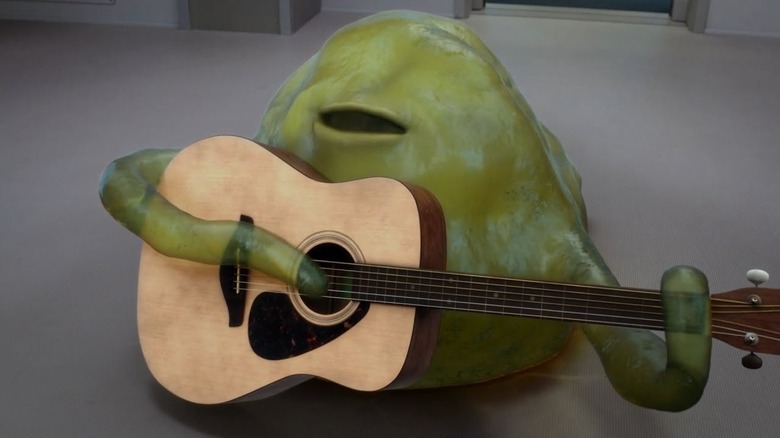 Fox
Macdonald "appeared" in 22 episodes of "The Orville" as a witty glob of green goo (including one time as Yaphit's human avatar), so it was his work in the sound booth that brought the character to life. It was a skill that MacFarlane marveled at. In an interview with Syfy, the series creator discussed the monotony of recording voiceovers for television. MacFarlane said:
"When you have a day of recording voice actors on any show, it can get a little tedious after a while when you have a parade of them coming in one after the other. But with Norm, it was different. With Norm, he could stick around for 45 minutes or an hour afterward, just talking, and I was there for every second of it. He was just an absolute gift and I'm very grateful to have had the chance to be around him as much as I was."
MacFarlane described Macdonald's style as, "Seeming not to have prepared at all, but really having prepared exquisitely well. And thus, he just makes it look so easy when, in fact, I'm sure he was working his ass off."
And though Norm Macdonald might be gone, those that knew him best say his best moments will remain with us for a long time.
'He'll never be gone'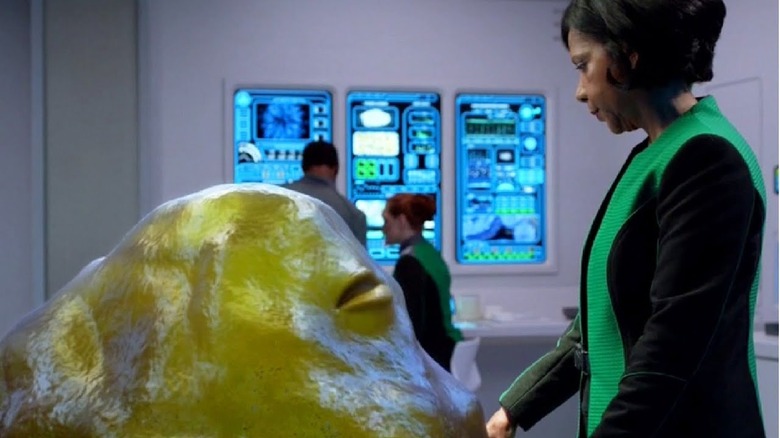 Fox
Macdonald, perhaps best known for his five seasons on "Saturday Night Live," died in September 2021 at the age of 61 after a long battle with cancer. Before his death, the comedian had finished recording his lines for the third season of "The Orville." After his passing, a video tribute to Macdonald was posted on the Twitter page of the show.
In loving memory of Norm Macdonald. Thanks for your continuous laughs and allowing us to be part of your fleet. – The Orville Crew pic.twitter.com/tz4GODfaUk

— The Orville (@TheOrville) August 5, 2022
While a fourth season of "The Orville" is still up in the air, MacFarlane promises there's a plan for Yaphit. "We do have a plan," MacFarlane said in an interview with Yahoo! Entertainment. "We would not do Yaphit without Norm, but there is a plan for how we are going to handle it if we are lucky enough to do Season 4."
Though the future is not known, Macdonald's lengthy and versatile body of work in film and television allows us to properly remember him. In a reflection from "The Orville" co-stars, Penny Johnson Jerald, who plays Yaphit's longtime crush, Dr. Claire Finn, surmised, "That's the one wonderful thing about creating a project like this, or any television period, is that you live forever. So, we will always see Norm when you do reruns or whatever; he exists on that level. He'll never be gone."
And she's right. All of Macdonald's episodes of "The Orville" (and plenty of his other work) can be viewed on Hulu.