This Place Review: A Tender Lesbian Love Story That Finds The Universal In The Specific [TIFF]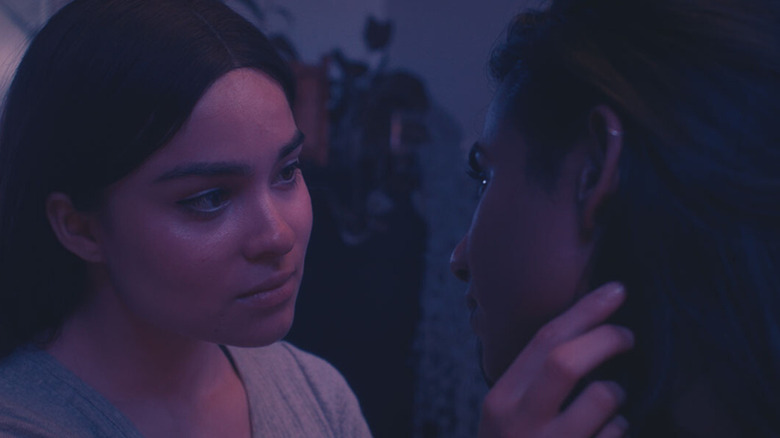 Hometeam Films
Falling in love for the first time is a timeless story. Whether between a man and a woman, two women, two men, or those who fall outside of the gender binary, love is something that is universal. It transcends binaries and cultural barriers while honored around the world in unique ways. No matter the hardships we face, love will always find a way to prevail.
This prevailing idea is one that hangs over "This Place," V.T. Nayani's feature directorial debut about two young women falling in love amidst personal turmoil. With the complex racial dynamics of Toronto providing a backdrop for this young sapphic love story, she creates a debut that shows ample promise. It is a story about how love binds us, no matter our blood or life stories, and why that love will always be important no matter what. Arguably, this is a message we need now more than ever.
What's your story?
At the center of "This Place" are Kawenniióhstha (Kawennáhere Devery Jacobs) and Malai (Priya Guns), two young women struggling with different complications about their fathers. Kawenniióhstha is searching for her father, an Iranian man who left her Mohawk mother for reasons she wants to find out. Meanwhile, Malai finds out that her father, an immigrant from Sri Lanka, is sick and likely doesn't have a lot of time left on this earth. Despite the hardships the two of them are individually facing, they slowly find solace in each other thanks to a chance encounter at the laundromat and a missing notebook.
The scenes that the two share together are teeming with the awkwardness of first love. The way that Kawenniióhstha and Malai interact with each other feels authentic in a way that only young lesbians and sapphic women can truly feel – there is something there that makes you feel like you're falling in love, but it's hampered by the possibility that the woman next to you won't feel the same. This is a palpable feeling that carries the rest of the film in an effective manner, as it helps to make up for the lack of scenes involving actual intimacy.
I wanna be there for you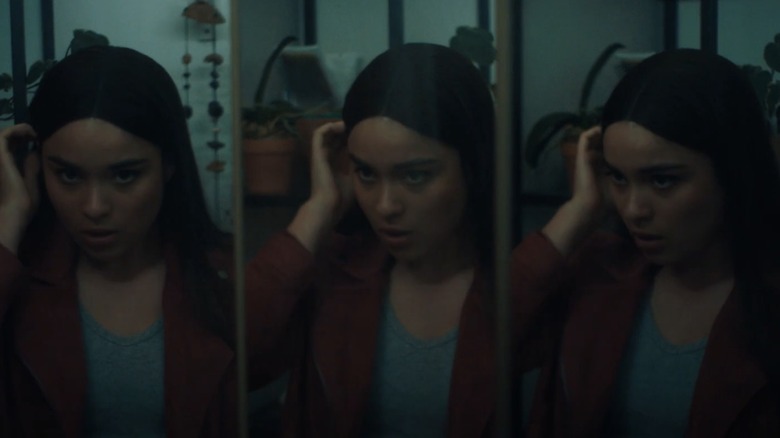 Hometeam Films
Nayani is no stranger to the filmmaking artform, having previously directed some documentaries and short films. However, "This Place" does mark her feature film debut and the makings of a great feature director are already present. The same goes for Jacobs, who has already proven herself as an actress in various American television shows, such as "Reservation Dogs." Despite this, she particularly shines here in a performance that carefully unravels in complexity as the film progresses. Having her alongside Guns, who comes into her own as a performer in the third act, is a real treat to watch. The score, composed by Kalaisan Kalaichelvan, is arguably one of the most gorgeous and appropriately fitting of the year.
"This Place" is not a perfect movie, and it can be somewhat obvious at times in its script and pacing that it is a feature debut. Some of the dialogue feels a bit too typical for a story like this (Malai quips to her brother in an emotional moment about how they need therapy), and the slow burn between Kawenniióhstha and Malai can feel just a little bit too slow at times. Despite these details, however, the seeds of a great movie are more than present. The specific cultural experiences depicted throughout the film might not be universal, but the ultimate message of love, forgiveness, and understanding certainly is.
/Film rating: 7.5 out of 10