The Rings Of Power Premiere Draws 25 Million Viewers Worldwide In First 24 Hours, According To Amazon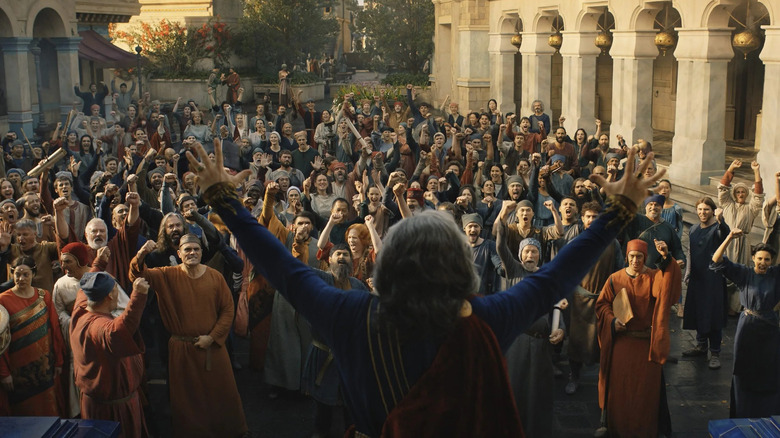 Prime Video
One ring to rule them all indeed. Prime Video's highly anticipated Middle-earth series "The Lord of the Rings: The Rings of Power" has reportedly earned some epic viewership numbers in its debut on the Amazon streaming service. Variety reports that, according to Amazon, this big budget J.R.R. Tolkien adaptation was viewed by 25 million viewers globally during the first 24 hours that episodes 1 and 2 were available in 240 countries and territories, on September 1 and September 2, 2022 (depending on which of those countries and territories you're in).
It is worth noting a few caveats, though. First, this is the first time ever that Amazon has shared their internal TV ratings publicly. Second, the company doesn't give a clear definition of what counts as a view. Since the criteria for streaming viewership numbers are determined by the company that owns the streamer, unlike the traditional TV viewing figures reported by third-party data firm Nielsen, it's unclear exactly how those 25 million viewers have been counted. And this doesn't just apply to Amazon either.
By the numbers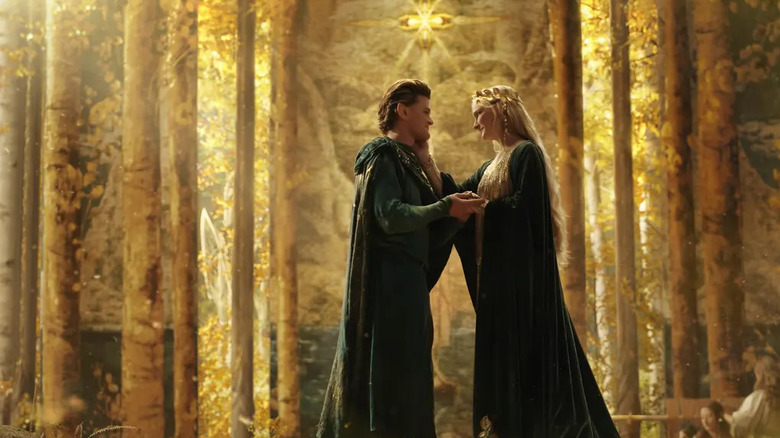 Prime Video
While "The Rings of Power" is being touted as breaking "all previous records, marking the biggest premiere in the history of Prime Video," Amazon has not disclosed how it determines what counts as a view. In other words, how many minutes of an episode does a viewer need to watch in order to be counted? 
Streaming services often get creative when reporting "record-breaking" numbers. For example, when Disney shared that it has more total streaming subscriptions than Netflix, it was this figure counts the Disney Bundle (which includes Disney+, Hulu, and ESPN+) as three separate subscriptions. It would be much more helpful to know how many households subscribe to the services, but that information is not available.
But regardless of the actual numbers for "The Rings of Power," it's hard to deny that a lot of people are watching this show. This is most definitely welcome news for Amazon, which reportedly spent $465 million for the first season of the fantasy series, with a second season already in the works. (It's worth noting that since $250 million of that initial number was spent solely on the rights to adapt J.R.R. Tolkien's works, the price tag for season 2 won't be quite as steep.)
The Two Towers (of epic fantasy prequel shows)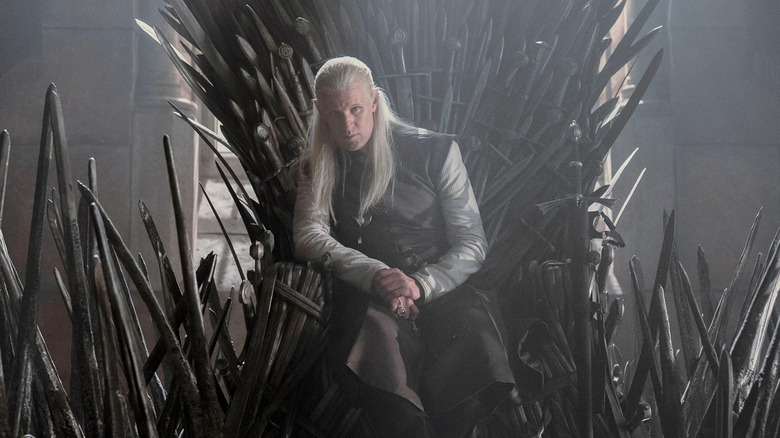 HBO
Warner Bros. Discovery is also riding this particular wave of fantastical fiction with much success, since another current hot topic among TV viewers is the Targaryen-focused "Game of Thrones" prequel series "House of the Dragon." HBO and HBO Max revealed that the show pulled in 10.2 million viewers for the second episode and is up to nearly 25 million viewers for the premiere.
So, if Amazon Prime's big-budget fantasy show actually pulled in HBO's viewership from two weeks in just one day, that's definitely quite the achievement — though keep in mind that the "Rings of Power" figures encompass 240 countries, whereas HBO Max is only available in a handful of regions outside the U.S. Regardless, until streaming figures are regulated and reported by parties not affiliated with the streamers themselves, it'll be difficult to fully get behind the accuracy of reports like these. 
"The Lord of the Rings: The Rings of Power" is on Prime Video, with new episodes available on Fridays. New episodes of "House of the Dragon" debut Sundays on HBO and HBO Max.