Superhero Bits: Emma Roberts Talks The Madame Web Movie, More Gotham Knights Gameplay & More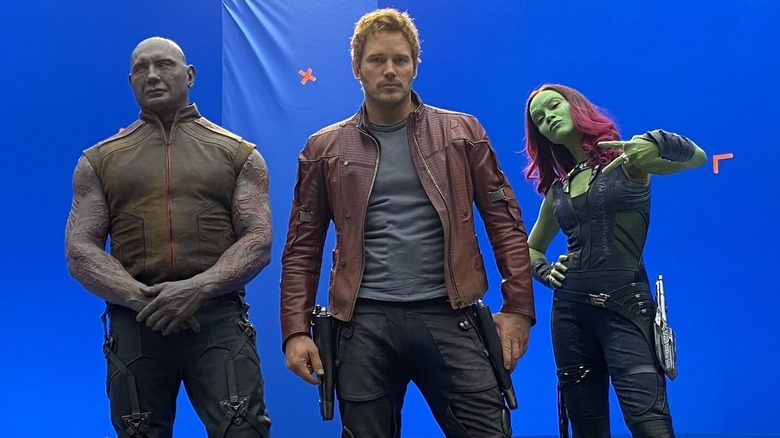 James Gunn Twitter
(Superhero Bits is a collection of stories, updates, and videos about anything and everything inspired by the comics of Marvel, DC, and more. For comic book movies, TV shows, merchandise, events, and whatever catches our eye, this is the place to find anything that falls through the cracks.)
In this edition of Superhero Bits:
Emma Roberts says the "Madame Web" movie is unique.
Ginger Gonzaga got paid to wear her clothes in "She-Hulk."
A bunch more "Gotham Knights" gameplay.
Some tidbits about the "Kraven the Hunter" movie.
Amazing Fantasy #1000 contains a tribute to the late Mike Pasciullo
The landmark "Amazing Fantasy" #1000 recently hit shelves as part of the celebration of Spider-Man's 60th birthday last month. As part of the over-sized issue, a tribute to the late Mike Pasciullo, who worked at Marvel for 25 years and passed away earlier this year, was included in the form of a story called "Along Came a Rhino..." Pasciullo wrote the story that was never published until now. Per Marvel, the story centers on "Ryan, an aspiring superhero who has taken up the name Rhino. After a confrontation with the supervillain known as Rhino, Ryan and Spider-Man have a chat about what it means to be a hero – and the price heroes often pay for it." You can pick up the issue on stands or through digital retailers now.
Stargirl season 3 The Suspects promo
Here is the official promo for the second episode of the third season of "Stargirl" on The CW:
After stumbling upon a suspicious murder in Blue Valley, the JSA begin looking at potential suspects. A tense run-in with The Shade (guest star Jonathan Cake) makes Courtney (Brec Bassinger) and Pat (Luke Wilson) realize that Sylvester's (Joel McHale) old ways could land them in hot water. Finally, Barbara (Amy Smart) steps in to help Paula (Joy Osmanski), whose attempt at fitting in has not gone so well.
The episode debuts Wednesday, September 7 on The CW.
Ginger Gonzaga was paid by Marvel to wear her own clothes in She-Hulk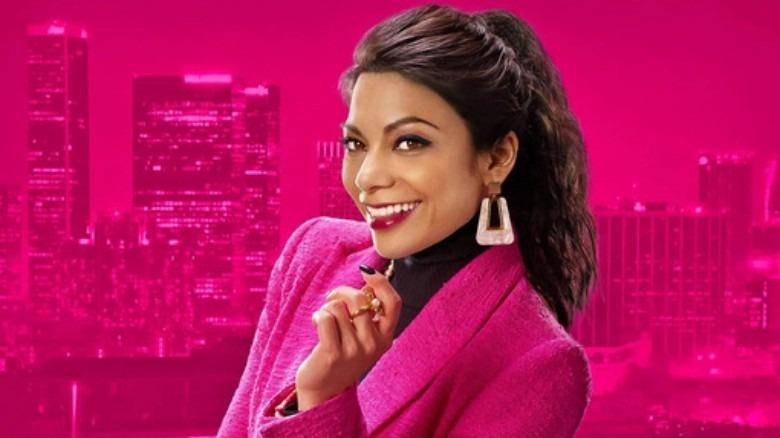 Disney+
One of the most important characters in "She-Hulk: Attorney at Law" is Nikki, who serves as Jennifer Walters' paralegal and best friend, played by Ginger Gonzaga. In a recent chat with The Hollywood Reporter, Gonzaga revealed an interesting tidbit about her character. It turns out, Nikki is actually wearing a lot of the actor's real-life wardrobe, something that Gonzaga was compensated for.
"I care so much about fashion, and it informs how I perform. So I really wanted Nikki to have such a specific look, and Ann allowed me to collaborate a lot. Sometimes, they bought my personal clothes off me for Nikki. (Laughs.) I lost a lot of wardrobe on this job, but they paid me for it."
Wear your own clothes on a Marvel show and get paid for it? That doesn't sound like a bad deal!
She-Hulk episode 2 recap video
Speaking of "She-Hulk," the third episode of the MCU series arrived on Disney+ today, with the series moving right along several weeks into its first season. For those who may require a brief refresher ahead of watching the latest installment, Marvel has released the above recap video that succinctly brings viewers up to speed on the events of episode 2. Check it out for yourself above and be on the lookout for new episodes of the show on Disney+ every Thursday.
Alessandra Nivola says some interesting things about the Kraven the Hunter movie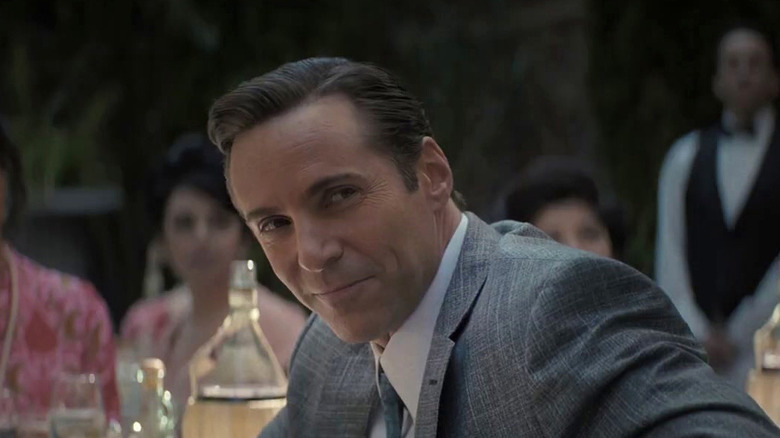 Warner Bros.
Next year, Sony will expand its universe of "Spider-Man" spin-off films with a couple of new franchises in the form of "Madame Web" (more on that in a minute) and "Kraven the Hunter." Alessandra Nivola is playing one of the villains in "Kraven" alongside Aaron Taylor-Johnson, who is playing the title character. In a recent chat with The Hollywood Reporter, the actor actually said some interesting things about the Marvel Comics adaptation despite not being able to say much at all.
"It's just a great character part, and I didn't have to do any CGI. I didn't have to do any green screen. I only transform, physically, in the final moments of the movie, so it's just a classic villain role. It had a really interesting, complex psychology and personal history to draw on, and the movie has a time jump in it, so the character changes a lot from the way he is in the beginning of the film. It was as much of an acting opportunity as any other film I've done, and I didn't have to contend with wearing a spandex outfit or anything like that. (Laughs.)"
Nivola also confirmed that director J.C Chandor shot everything on location. So it sounds like they went with minimal CGI and with a grounded approach. But who is Nivola playing? We'll have to wait and see but discuss amongst yourselves.
Yahya Abdul-Mateen calls making Aquaman clown work, but clearly likes clown work
Recently, Yahya Abdul-Mateen spoke with Variety and compared his work as Black Manta in "Aquaman," as well as the upcoming "Aquaman and the Lost Kingdom," to clown work, which clearly got some attention. But, in fairness to the actor, the full quote offers a bit of much-needed context.
"Everything should be about getting to the truth. But sometimes you got to know which movie or genre you're in. Something like 'Aquaman,' that's clown work. 'Aquaman' is not 'The Trial of the Chicago 7.' You have got to get over yourself. In order to survive [as an actor] and to do it well, you have to play that game and then be crafty about when you want to surprise the audience, the director, or yourself with a little bit of 'Wow, I didn't expect to see a Chekhovian thing or August Wilson and Aquaman, but I did.'"
Abdul-Mateen took it all in stride, replying to Variety on Twitter with the above photo, not bothering to clarify his comments. Instead, he just decided to have some fun with it and roll with the punches. Clearly, he wasn't trying to punch down at his DC work too much.
Check out even more gameplay from Gotham Knights
With the release of the long-awaited and much-anticipated "Gotham Knights" video game finally happening next month, we have been getting some extended looks at what's to come in the adventure that focuses on the various members of the Bat-family. Now, the folks at IGN have brought us yet another extended gameplay video that offers us more details on how the game is put together, as well as further details on the massive open world that has been put together making up the game's version of Gotham City. Check out the video for yourself above and look for "Gotham Knights" on October 21, 2022.
Emma Roberts calls the Madame Web movie unique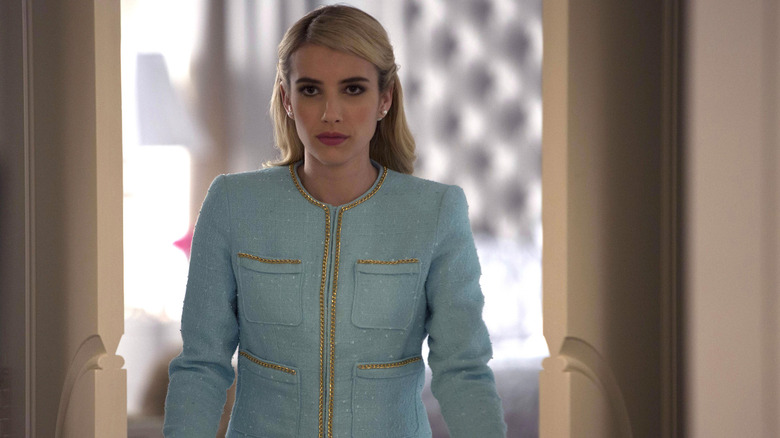 Fox
A big part of Sony's expansion of the "Spider-Man" spin-off universe seemingly hingest on the "Madame Web" movie, which is currently in production and is due to arrive in theaters next year. Emma Roberts is part of the huge ensemble cast led by Dakota Johnson and she recently spoke with Entertainment Tonight about the film and, though she couldn't say very much at all, she did hinge it all on one word: unique.
"I have to say, I was so excited to get to join the cast. I love Dakota Johnson. I love Sydney Sweeney. It's a really, really unique cast and story, so I'm really excited. It's been really fun to work with everyone. I can't wait for everyone to see it, for real, because it's so cool."
Now, whether this is going to be more "Catwoman" unique (bad!) or "Deadpool" unique (good!) remains to be seen but we probably won't have any indication of that until the trailer comes out, if not until the actual release.
James Gunn shares behind the scenes look at the Guardians Cosmic Rewind ride shoot
Lastly, the "Guardians of the Galaxy" franchise expanded into the real world earlier this year with the opening of the "Cosmic Rewind" attraction at Epcot. Director James Gunn decided to offer fans a little behind-the-scenes look at shooting the footage for the attraction with photos of Dave Bautista, Chris Pratt, and Zoe Saldana as Drax, Star-Lord, and Gamora. We see the trio surrounded by blue screen with a camera on a track to capture what was necessary. They clearly didn't have much to act against as much of this was for a visual-based attraction. But after doing three "Guardians" movies, they're probably used to working with blue screen.