Superhero Bits: Megan Thee Stallion Joins The MCU, Marvel Celebrates 60 Years Of The Wasp & More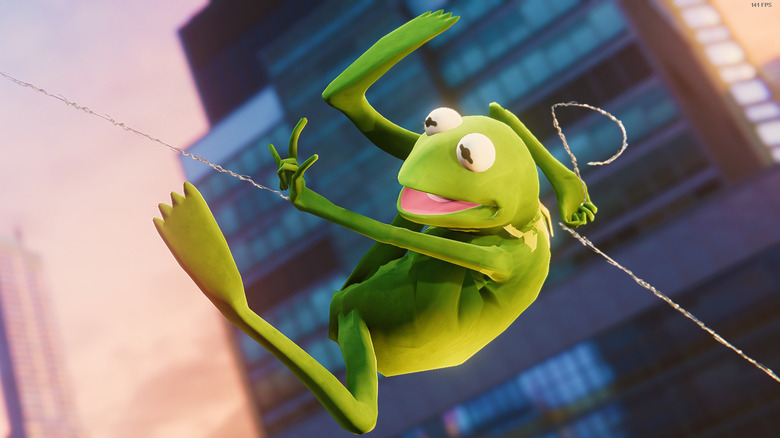 Nexus Mods / Marvel
(Superhero Bits is a collection of stories, updates, and videos about anything and everything inspired by the comics of Marvel, DC, and more. For comic book movies, TV shows, merchandise, events, and whatever catches our eye, this is the place to find anything that falls through the cracks.)
In this edition of Superhero Bits:
Megan Thee Stallion is going to be in "She-Hulk."
Target is getting some exclusive new Marvel Funko Pop! figures
"Power Rangers" is coming back for its 30th season in 2023.
Marvel celebrates the 60th anniversary of The Wasp.
The Death of Superman 30th anniversary comic gets a trailer
One of the most important storylines in the history of comics, "The Death of Superman," is getting ready to celebrate its 30th anniversary later this year with a special new oversized one-shot comic. Now, DC has released a trailer for the upcoming book with the creative teams behind the new stories breaking down what to expect from the 80-page spectacular. Check out the trailer for yourself above and look for "The Death of Superman 30th Anniversary Special" #1 on shelves on November 8.
McFarlane Toys reveals a new Gold Label version of Tim Drake's Robin
The folks at McFarlane Toys are giving Robin fans, and particularly fans of Tim Drake's version of the Boy Wonder, reason to set aside some cash. The toy company has revealed the above Gold Label edition of the DC hero that will be sold exclusively through Amazon in the not-too-distant future. Unfortunately, no further details were provided at this time but fans would do well to keep their eyes open as more information is sure to follow soon.
Wasp limited series coming in January for character's 60th birthday
Janet Van Dyne is turning 60 next year and Marvel Comics is celebrating the occasion by giving her a brand new, limited solo series. Simply titled "Wasp," the four-issue book debuts in January, with writer Al Ewing and artist Kasia Nie partnering to tell this brand new tale. So, what is the Wasp getting up to for her 60th anniversary? The synopsis for the book reads as follows:
After countless Avengers missions, earth-shattering battles, and fabulous costumes, Janet Van Dyne is ready to start a new chapter in her legendary super hero career! But as she sets out to change up her role within Earth's Mightiest Heroes, a villain from her past rises out of the shadows to ruin all she's worked for. Joined by Nadia Van Dyne, Janet and Nadia team up against a dangerous new organization with shocking connections to both their histories. As the threat grows more urgent, Janet and Nadia will face a test so great that they may become the very thing they fear most...
"Wasp" #1 hits shelves on January 18, 2023.
Has the Fantastic Four reboot found its Reed Richards?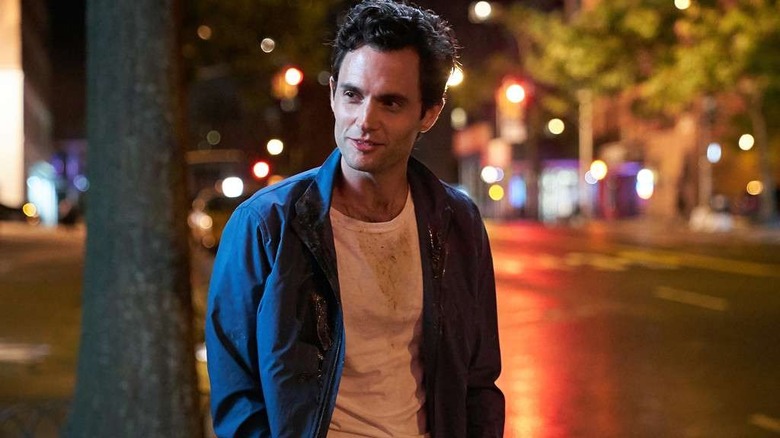 Netflix
What's the time? It's rumor time! We recently learned that "WandaVision" director Matt Shakman is going to helm the upcoming "Fantastic Four" reboot, which means things are headed in the right direction. But who is going to make up the cast? Well, a new rumor (per The Direct) has been making the rounds suggesting that Penn Badgley ("You") has apparently been circling the role. Now, this doesn't mean he's for sure been cast, especially since this is firmly in the rumor mill for right now. But he certainly does feel like the kind of guy that might fit the bill. The internet really wanted John Krasinski and they kind of got that in "Doctor Strange in the Multiverse of Madness." But that was merely a variant within the larger multiverse. Badgley, it seems, could be our main man.
Power Rangers: Cosmic Fury, the show's 30th season, arrives in 2023
The "Power Rangers" have been a shockingly enduring entity in the pop culture landscape ever since the teenage superheroes first debuted three decades ago in the early '90s. Now, as revealed in the above video, the show's landmark 30th season is gearing up, with filming set to begin this fall. The current "Dino Fury" cast will be returning for the new season, which has been titled "Cosmic Fury." This marks the third season with the current cast and comes at a time when the franchise is rapidly expanding. Netflix is currently cooking up an entire cinematic universe centered on the Mighty Morphin Power Rangers, but this will be coming our way much sooner. Be on the lookout.
Target is getting several exclusive new Marvel Funko Pop! figures
Funko is partnering with Marvel (as they often do) for several new Pop! figures that will be exclusively arriving at Target soon. First up, they have a Comic Cover Shuri from "Black Panther," as well as a Suit Up Spider-Man which features the character with his recent Oscorp suit from the comics. Most unique of all, Target's dog mascot Bullseye is getting a Pop! too, with the pup rocking a Spider-Man sweater. You can pre-order all three figures right now at Target's website.
Megan Thee Stallion is starring in She-Hulk: Attorney at Law
Now here's something we didn't expect to hear today! The Cut recently did a profile on prolific rapper Megan Thee Stallion, perhaps best known for her work on the smash hit single "WAP," which she recorded alongside Cardi B. Well, in that profile, it was revealed that the chart-topping artist is set to join the Marvel Cinematic Universe as part of the cast of "She-Hulk: Attorney at Law." Unfortunately, very few details were revealed other than the fact that she is in the show in some capacity. Is it a cameo? Or something more significant? We are probably going to have to wait and see. "She-Hulk" returns with a new episode Thursday on Disney+.
Kermit the Frog is Spider-Man in this ridiculous PC mod
Lastly, just for fun, we are once again taking a look at "Marvel's Spider-Man" on PC as another mod has been making the rounds online. The game coming to PC has paved the way for modders to have a field day, and in this case, they have turned the webhead into Kermit the Frog. Why, precisely, would someone do such a thing? It doesn't really matter as the above video shows us what that looks like in practice and it is miraculously nonsensical, yet kind of amazing. Those who have the game on PC and wish to take this for a test drive can download the mod at Nexus Mods.