Why Olivia Wilde Allegedly Fired Shia LaBeouf From Don't Worry Darling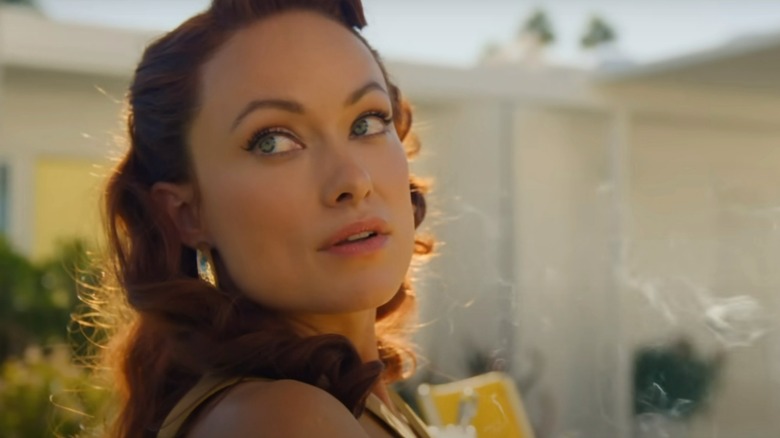 Warner Bros.
When actor-turned-director Olivia Wilde debuted with the exceedingly well-received "Booksmart" in 2019, the sky seemed to be the limit. Not only was the film a pleasant surprise and a thoroughly confident first feature, but Wilde quickly gained a reputation as a filmmaker who prioritized drama-free sets and a professional working environment for all. (In her own words, she described her approach as abiding by a staunch "No a******* policy" in an interview with Variety last year.) She put her money where her mouth is during production of her follow-up, the highly-anticipated "Don't Worry Darling."
Having originally cast troubled star Shia LaBeouf in a significant role, the actor/director quickly reversed course and ended up allegedly firing him altogether. At the time, this was reported as typical "scheduling issues," but word soon got around that something much less mundane ultimately led to such a drastic measure. Considering LaBeouf's recent history of making headlines for all the wrong reasons, reaching a new low with allegations by his "Honey Boy" co-star FKA twigs of sexual assault, it comes as no surprise that his behavior may have caused Wilde to completely reconsider this casting choice.
With her next film set to premiere in just a few weeks, the director is now opening up about exactly what motivated her to part ways with the controversial actor.
'My responsibility is to the production and to the cast to protect them'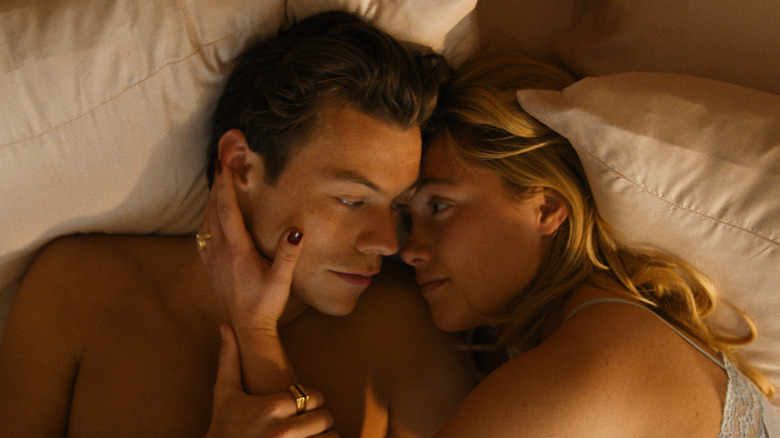 Warner Bros.
The moviemaking business is and always has been about managing egos. Unfortunately, countless instances of negligence and outright abuse have been allowed to fester as a direct result of that mindset ... but, thankfully, this long overdue reckoning may have finally begun with a new generation of filmmakers. Olivia Wilde was quick to replace the ill-fitting Shia LaBeouf with pop star Harry Styles once the former's antics became too much to stomach. 
In a new profile with Variety, the director finally addressed what went wrong and why she took steps to correct the situation.
"I say this as someone who is such an admirer of [Shia LaBeouf's] work. His process was not conducive to the ethos that I demand in my productions. He has a process that, in some ways, seems to require a combative energy, and I don't personally believe that is conducive to the best performances. I believe that creating a safe, trusting environment is the best way to get people to do their best work. Ultimately, my responsibility is to the production and to the cast to protect them. That was my job."
Some may be quick to interpret these comments as a dig at the method acting process — despite Andrew Garfield's recent objections to such criticism — but that "combative energy" seems more like a personal choice than a professional approach to acting. Wilde is quick to note that, "I find myself just really wishing him health and evolution because I believe in restorative justice," but at the end of the day she reiterates her priority to her star Florence Pugh by "making her feel safe and making her feel supported."
"Don't Worry Darling" bows in theaters on September 23, 2022.