A Thousand Blows: Everything We Know About Peaky Blinders Creator Steven Knight's Next Project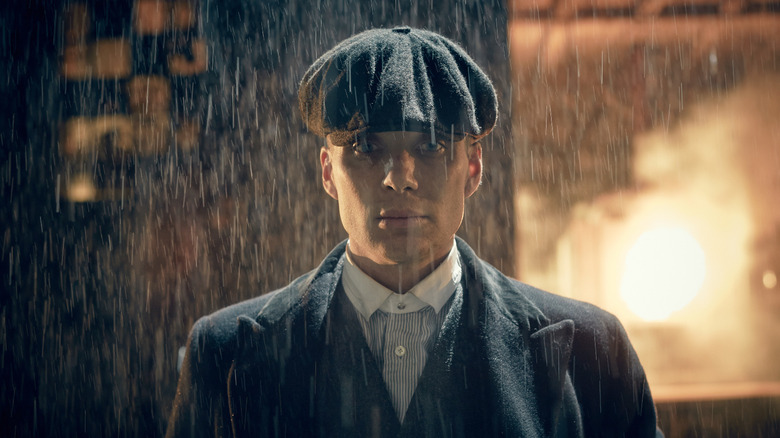 Netflix
There's value in finding one's wheelhouse, and Steven Knight certainly seems to have settled into his. Since he created "Peaky Blinders" back in 2013, the "Locke" and "Serenity" writer/director has come to specialize in penning similarly subversive period pieces for the small screen. That includes "Taboo," a crime drama series in which Tom Hardy dons a top hat to navigate the corrupt, muck-ridden world of 19th-century London; and "A Christmas Carol," the 2019 mini-series adaptation of Charles Dickens' classic novel that adds an extra helping of horror to the author's treasured ghost story.
Up next, Knight will continue to deal in tales of sweat, blood, and crime with "A Thousand Blows." The series will reunite Knight with his "Peaky Blinders," "Taboo," and "A Christmas Carol" star Stephen Graham, with Knight serving as creator, writer, and executive producer behind the camera. Knight's boxing drama (more on that shortly) will span 12 episodes and stream on Hulu in the U.S., Star+ in Latin America, and Disney+ globally at some point in the future. Read on to learn everything else we know about the show so far.
What is A Thousand Blows about?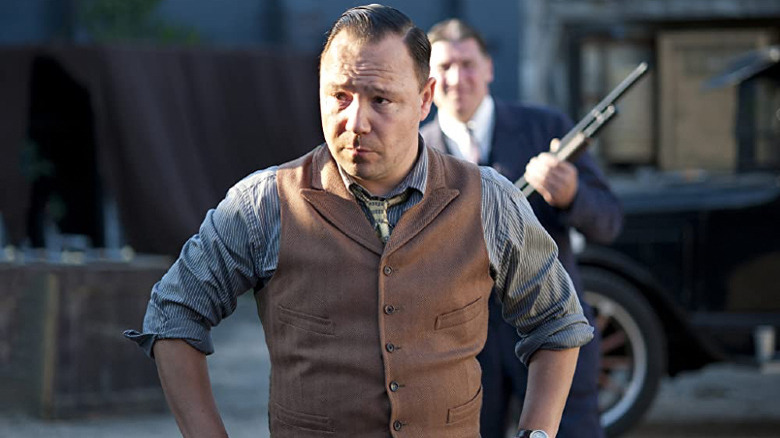 HBO
Per an update from The Hollywood Reporter, "A Thousand Blows" will center on Hezekiah and Alec, "two best friends from Jamaica who find themselves thrust into the vibrant and violent melting pot of post-industrial revolution London's East End. Drawn into the criminal underbelly of the thriving boxing scene, Hezekiah meets Mary Carr, leader of The Forty Elephants — the notorious all-female London gang — as they battle for survival on the streets."
Among those Hezekiah crosses paths with in his newfound boxing career is Sugar Goodson (Stephen Graham), a "seasoned and dangerous" fighter with whom he becomes "locked into an intense rivalry that spills out way beyond the ring" over the course of the series. As chance would have it, Graham previously portrayed a pugilist (truly a word that deserves to be worked into casual conversations far more often than it is) in writer/director David Leon's 2015 Jewish boxing drama film "Orthodox."
Who is working on A Thousand Blows?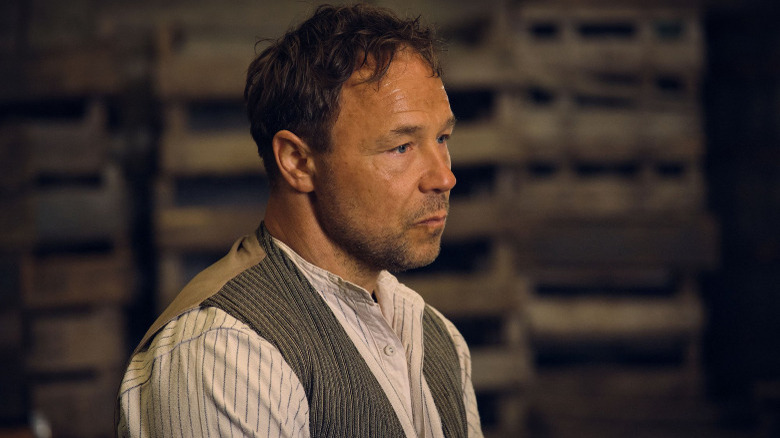 Netflix
Among those joining Knight and Graham as executive producers on "A Thousand Blows" are Hannah Walters (who is married to Graham) for her and Graham's newly set-up company, Matriarch Productions. Other producers on the series include Damian Keogh and Kate Lewis for The Story Collective, as well as Tom Miller and Sam Myer for Water & Power Productions.
As the show's creator, Knight will lead a team of writers that includes Ameir Brown, In-Sook Chappell, Harlan Davies, and Yasmin Joseph. It's good to see Knight isn't trying to take on the project single-handedly, given everything else he's got on his plate at the moment (which includes the upcoming series "SAS: Rogue Heroes" and the awaited "Peaky Blinders" film). Similarly, he seems to have assembled a fairly inclusive group of writers to tackle "A Thousand Blows" — a welcome move, given the show focuses on the lives of immigrants of color and an all-women group of gangsters, among other things.