For The Andor Cast, Being In The Star Wars Universe Made It Hard To Make A Star Wars Show [Exclusive]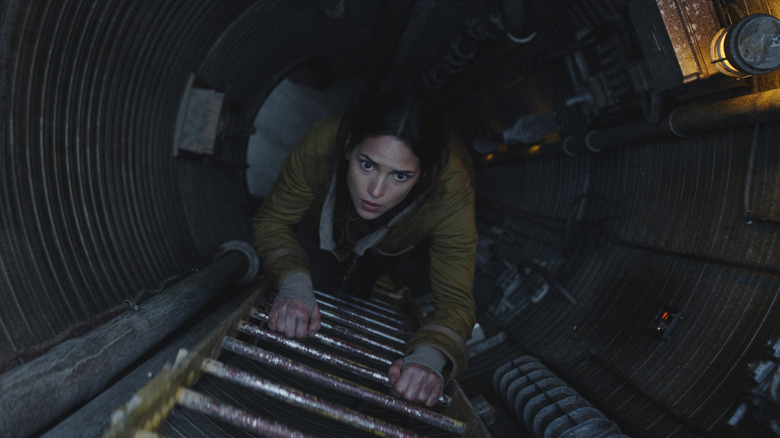 Lucasfilm
Next month, Disney+ will release the next "Star Wars" series, "Andor." This spy-centric prequel to the 2016 film "Rogue One: A Star Wars Story" will show us how Cassian Andor (Diego Luna) became such a devoted member of the Rebellion, leading to his ultimate sacrifice for the cause.
With so many recent offerings in the "Star Wars" universe, it can be easy to forget the impact the original stories once had on us. But when you remember the specialness and magic of a galaxy far, far away, it can bring you right back to your first viewing, turning you into a child again. According to an interview with /Film's own Ryan Scott, Adria Arjona ("Good Omens," "Emerald City") who plays Bix Caleen in "Andor," and her castmates weren't immune to their own feelings of fandom.
Despite the seriousness of "Andor," Arjona spoke about "this thing you feel when you're on a 'Star Wars' set," saying she wanted to honor it and do right by the fans, the storyline, and her character. Of course, between the call for action and the call to cut, she remembered exactly how incredible it was to be a part of this fictional world.
'I just found it to be the coolest thing'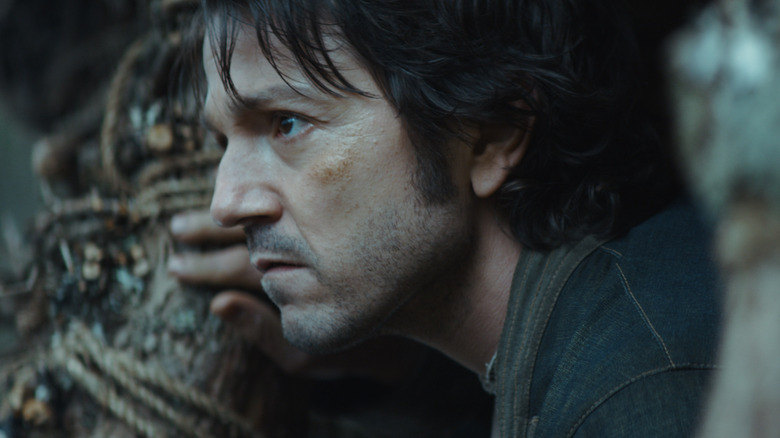 Lucasfilm
Arjona said that when the camera wasn't rolling, "...it's a bunch of kids going, 'We're in Star Wars, we're in Star Wars. Oh my God. Oh my God.'" It's the same thing visitors feel when they walk around one of the Disney theme parks and a character from the franchise cruises by. If you've seen any "Star Wars" property, you cannot help but get a thrill if, say, Darth Vader turns to look at you.
Arjona even said that she "messed up" takes because she was looking at characters she recognized:
"I remember the first Stormtrooper that I saw or creature actor and I was running and I saw someone, and I was like, 'Oh my God.' And the director's like, 'Do you want to not react? You're part of this world, you're supposed to be used to this.'

 I just found it to be the coolest thing. I think everyone turns into little kids the second that cameras are not rolling."
It's no surprise that anyone working on a "Star Wars" project would feel this way. Hayden Christensen, who played Anakin Skywalker in the prequel trilogy and the "Obi-Wan Kenobi" series, revealed to an audience at Star Wars Celebration Orlando in 2017 that he and his co-star Ewan McGregor made lightsaber noises while filming. Laura Dern, who played Vice-Admiral Holdo in the most recent trilogy, told Stephen Colbert on "The Late Show" that she made pew-pew noises during her scenes.
It would be really hard not to get excited when your job allows you to hang out with Stormtroopers and aliens. Honestly, it's a wonder they got through the shoot at all.
"Andor" premieres on Disney+ on September 21, 2022.