The Batman Director Matt Reeves Signs Huge Overall Deal With Warner Bros.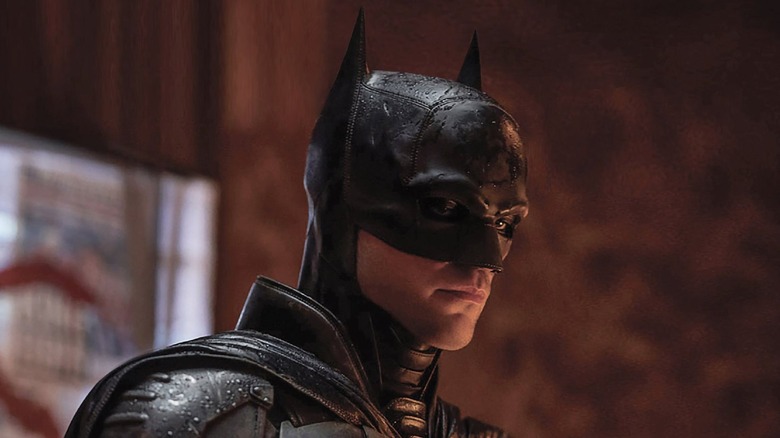 Warner Bros.
It is no secret to anyone who follows the entertainment industry on any level that Warner Bros. Discovery has had a rough go as of late. The cancellation of movies like "Batgirl," the scrapping of shows at HBO Max, and the removal of movies and TV shows from the service has painted an ugly picture of the new regime led by CEO David Zaslav. However, it appears the studio still has appeal to big-name filmmakers. Case in point, "The Batman" director Matt Reeves has just signed a massive overall deal with the studio that should keep him there for years to come.
As reported by Deadline, Reeves, and his production company 6th & Idaho, has become the first filmmaker to sign an overall deal with Warner Bros. since the regime change with the merger between WarnerMedia and Discovery earlier this year. Warner Bros Pictures Group Co-Chairs/CEOs Michael De Luca and Pamela Abdy were appointed by Zaslav and were the ones who got this deal done. What's more though is that Reeves has also re-upped a deal with Warner Bros. Television Group. That means he'll be spending just about all of his time there for the foreseeable future. Reeves had this to say about it:
"Making this legendary studio my home is a dream. I am so excited to be working with Mike, Pam, and Channing and our teams to bring captivating stories I am truly passionate about to the big and small screen."
Warner Bros. is still a filmmaker-friendly home, apparently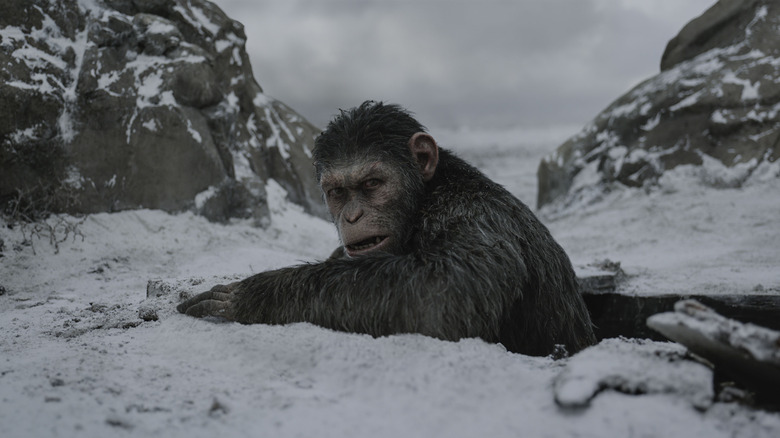 20th Century Studios
The deal is particularly interesting in light of the fact that "Batman: Caped Crusader," an animated series Reeves is producing alongside his friend and collaborator J.J. Abrams, was recently scrapped at HBO Max. Though it is important to note that it will be shopped elsewhere and is expected to find a home. Be that as it may, Reeves still felt this was the best home for the future, and there is some sense to that given how many projects he has set up at Warner Bros. currently.
Reeves, for one, is working on a sequel to "The Batman," with Robert Pattinson set to return and "The Batman" co-writer Mattson Tomlin set to reteam with the filmmaker to pen the script, per The Hollywood Reporter. Beyond that, Reeves has a couple of spin-off shows in the works for HBO Max, including a Penguin show starring Colin Farrell. An Arkham Asylum show is also in development, though the Penguin series is much closer to actually rolling cameras. In any event, Reeves is going to be spending so much time in the Bat-verse that he probably wouldn't have much time to be elsewhere anyhow. De Luca had this to say about it:
"Pam and I gratefully inherited the relationship with Matt from The Batman, and through the beginning stages of planning The Penguin series for HBO Max. We were excited to nail down his overall deal because it's a cornerstone of what we want to do with the filmmakers that are working at the studio. We want to create an atmosphere where all of these filmmakers can excel and do their work and stay with us once they are inside the Warners family. Keeping Matt and creating a home for him to do more projects in the Batman universe but also originals, was very important to us."
A telling moment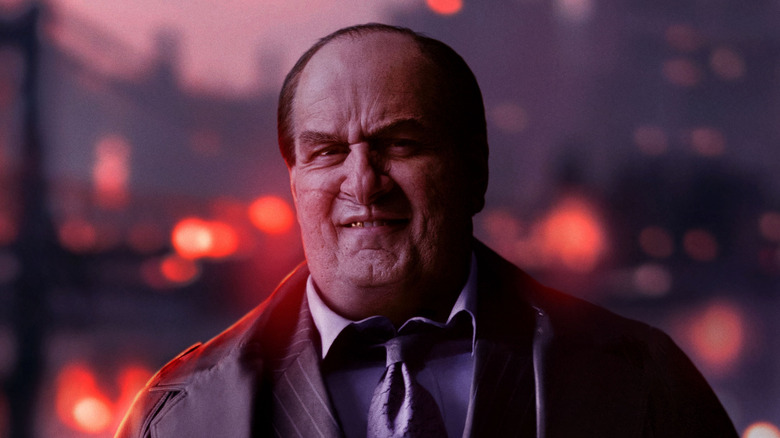 Warner Bros.
Much has been made (and rightfully so) about the way Zaslav has chosen to run Warner Bros. Discovery. A great many filmmakers and creatives have been none too happy with his seemingly ruthless profit-first mindset. Many might think that would have hurt relationships with talents such as Reeves. That's not to say it won't in some cases, but clearly the guy behind the recent "Planet of the Apes" trilogy and "Cloverfield" has no issue getting in bed with them after everything that has happened recently.
The fact of the matter is that Warner Bros. is still one of the biggest studios in town and it's going to be hard for creatives to ignore them completely. Might directors, writers, and actors be weary of signing on the dotted line with them now? Possibly, but this is a sign that big name filmmakers are content to call this studio home despite Zaslav being at the top of the food chain.
Beyond that, it's a big signal that WBD is planning to move forward with Reeves' corner of the DC universe despite the fact that Zaslav has said they are going to implement a new 10-year plan for DC Films. Clearly, Reeves is going to be a big part of that.
"The Batman 2" does not yet have a release date set.